Available Workspaces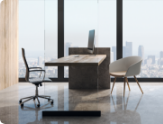 Hours of Operation
Monthly memberships allow 24/7 access to our space.
For meeting rooms and day passes, please see our hours of operation.
Walk & Ride
94/100

Walker's Paradise

60/100

Good Transit

59/100

Bikeable
The area near 1507 Queen Anne Avenue North is ideal for walkers. A car is not required to run errands because everything is nearby. Transit-wise, you can take advantage of various options for public transportation in the area. There is some cycling infrastructure in the area near 1507 Queen Anne Avenue North and it's a relatively bikeable community.
read more
read less
Calculate Your Commute
Calculate commute by driving, cycling or walking, where available.
Commute calculator powered by Walk Score® Travel Time
Local Highlights
Seattle Center

0.86 miles

Westlake & Mercer

1.05 miles

Lake Union Park

1.07 miles

Terry & Mercer

1.10 miles

Westlake & Thomas

1.17 miles

Fairview & Campus Drive

1.21 miles

Terry & Thomas

1.21 miles

Westlake & Denny

1.33 miles

Westlake & 7th

1.48 miles

Pacific Place

1.64 miles
MarQueen Hotel

0.53 miles

The Maxwell Hotel

0.57 miles

Mediterranean Inn

0.66 miles

Hampton Inn & Suites Seattle Downtown

0.68 miles

Hillside Motel

0.75 miles

Four Points by Sheraton Downtown Seattle Center

0.79 miles

Homewood Suites by Hilton Seattle Downtown

0.86 miles

Courtyard Marriott Seattle Downtown/Lake Union

0.86 miles

Civic Hotel

0.97 miles

Hyatt House

0.97 miles
Saint Anne School

0.13 miles

John Hay Elementary School

0.25 miles

McClure Middle School

0.30 miles

Queen Anne Elementary School

0.51 miles

Coe Elementary School

0.68 miles

Young Child Academy

0.76 miles

Academy of Interactive Entertainment

0.81 miles

The Center School

0.83 miles

Seattle Country Day School

0.83 miles

Safe N Sound Swimming

0.86 miles
Betty

0.01 miles

Domani

0.01 miles

5 Spot

0.03 miles

Olympia Pizza

0.03 miles

Sushi Samurai

0.19 miles

Via Tribunali - Queen Anne

0.19 miles

Zeeks Pizza - Queen Anne

0.27 miles

Big Max Burger Co.

0.31 miles

Elliott Bay Pizza Co.

0.35 miles

Queen Anne Cafe

0.36 miles
Trader Joe's

0.27 miles

Metropolitan Market

0.56 miles

Ken's Market

0.60 miles

Safeway

0.63 miles

QFC

0.72 miles

Lyon's Grocery

0.75 miles

Whole Foods Market

0.96 miles

City Foods

1.15 miles

PCC

1.24 miles

Whole Foods Market

1.33 miles
Mercer Street Garage

0.62 miles

Church of Scientology Parking Lot

0.72 miles

Diamond Parking

0.77 miles

Republic Parking

0.80 miles

Republic

0.82 miles

Diamond Parking

0.84 miles

5th Avenue Garage

0.85 miles

First Avenue North Garage

0.85 miles

Diamond Parking

0.90 miles

James Albert Claypool Memorial Garage

0.97 miles
Hertz

0.85 miles

Brown Bear

0.88 miles

Avis Budget

1.03 miles

Zipcar

1.03 miles

Zipcar

1.07 miles

Zipcar

1.28 miles

Zipcar

1.36 miles

Avis/Budget

1.59 miles

Brown Bear Car Wash

1.60 miles

Enterprise

1.69 miles
Frequently Asked Questions
How many coworking spaces are in Seattle?

There are 54 coworking spaces available right now in Seattle. However, if you broaden your search region to better match the location of your home or explore a certain area of interest, you'll likely find additional options as some coworking spaces are also available outside of the major commercial areas in the suburbs.

Are there any pet-friendly coworking spaces in Seattle?

There are coworking spaces in Seattle that accept pets so you can bring your four-legged companion and keep them nearby while you work. When looking at the available options, narrow your search to ensure that you pick a pet-friendly location by selecting the "pet-friendly" filter. If you're still unsure, reach out to the operator and ask them about this policy.

What types of coworking spaces are available?

Most coworking spaces in Seattle offer a variety of working configurations that accommodate both individual employees and larger teams. So, whether you need a desk in an open area for occasional use or a dedicated one to work from on a more regular basis, there are several options available. Additionally, teams of different sizes can get more privacy in private offices, while meeting rooms are ideal for hosting presentations or meeting with clients.

Can I book a coworking space by the hour? How about for a day/month?

In Seattle, the majority of coworking spaces do provide flexible booking alternatives. However, keep in mind that, although monthly rates are widely available, not all operators provide daily bookings. Hourly reservations are generally used for meeting spaces and are less common when it comes to access to the general workspace.

Do I need a membership to work at a coworking space in Seattle?

Yes, in some instances, a membership will be required for you to use the space. However, the options are highly flexible and many operators even provide day passes or certain arrangements, like meeting rooms, that are available on an hourly basis. Memberships are generally more cost-effective in the long term and come with extra perks, amenities and services included. Users who opt for a monthly membership, for example, are usually granted access to all the communal areas of the coworking space, the kitchen or the other amenities included in the subscription. One of the biggest perks of coworking memberships is that they enable members from different backgrounds to come together a form a community of professionals, who can grow together, network and participate in various events, generally organized on the premise.
extraSlice
Extraslice
(425) 243-9447
Why Choose extraSlice
With office suites ideally located in the shadow of tech giants throughout the Pacific Northwest, extraSlice makes tech workspace truly agile, fast & streamlined. Just bring your brand culture, we'll do the rest.