Amenities
Caffeine zone
Complimentary coffee & tea
Facilities
Parking
Privacy booths
Available Workspaces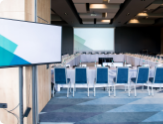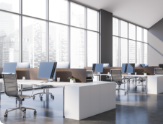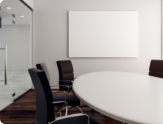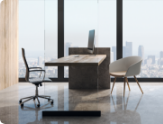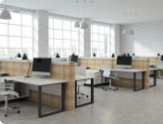 Starting at
$14,259/month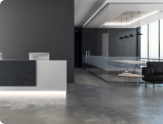 Hours of Operation
Monthly memberships allow 24/7 access to our space.
For meeting rooms and day passes, please see our hours of operation.
Walk & Ride
99/100

Walker's Paradise

100/100

Rider's Paradise

77/100

Very Bikeable
The area near 2033 6th Avenue is ideal for walkers. A car is not required to run errands because everything is nearby. In terms of transit, you can benefit from first-class public transportation options. 2033 6th Avenue is located in a highly bikeable area that provides a complex cycling infrastructure for your convenience.
read more
read less
Location
Address:

2033 6th Avenue

Neighborhood:

Belltown

City:

Seattle, WA

Zip Code:

98121
Calculate Your Commute
Calculate commute by driving, cycling or walking, where available.
Commute calculator powered by Walk Score® Travel Time
Local Highlights
Westlake & 7th

0.08 miles

Pacific Place

0.14 miles

Westlake & Denny

0.23 miles

Westlake Station

0.24 miles

Westlake

0.25 miles

Westlake & Thomas

0.47 miles

Terry & Thomas

0.48 miles

University Street Station (entrance 1)

0.50 miles

University Street Station (entrance 2, 3)

0.50 miles

University Street

0.51 miles
Kings Inn

0.06 miles

Warwick Seattle Hotel

0.09 miles

Hotel Andra

0.09 miles

The Westin Seattle

0.11 miles

The Sound Hotel Seattle Belltown

0.12 miles

Hotel Max

0.13 miles

Hotel Five

0.13 miles

Mayflower Park Hotel Seattle

0.19 miles

The Palladian Hotel

0.21 miles

La Quinta Inn & Suites Seattle Downtown

0.22 miles
Morningside Academy

0.22 miles

Spruce Street School

0.24 miles

Cornish College of the Arts

0.28 miles

City University of Seattle

0.31 miles

Antioch University

0.34 miles

Emerald City School

0.43 miles

University of Washington - Professional & Continuing Education

0.45 miles

The Seattle School of Theology and Psychology

0.55 miles

Northeastern University

0.58 miles

The Northwest School

0.61 miles
Poke Alice 2

0.03 miles

Potbelly

0.03 miles

Evergreens

0.04 miles

Palace Kitchen

0.04 miles

Mamnoon Street

0.04 miles

Willmott's Ghost

0.05 miles

Marination

0.05 miles

Palace Ballroom

0.05 miles

Paninoteca

0.06 miles

Pow Bao

0.06 miles
Metropolitan Deli + Cafe

0.13 miles

Westlake Center

0.22 miles

Nordstrom Flagship Store

0.23 miles

Dan's Belltown Grocery

0.24 miles

Barneys New York

0.25 miles

Whole Foods Market

0.26 miles

H Mart

0.30 miles

Ross

0.36 miles

City Foods

0.38 miles

TJ Maxx

0.39 miles
Westin Parking

0.04 miles

Diamond Parking

0.06 miles

Warwick Hotel Parking

0.08 miles

Impark Lot 106

0.13 miles

Upark

0.15 miles

Midtown Parking Lot 60

0.16 miles

Midtown Parking Lot 61

0.16 miles

Midtown Parking Lot 69

0.16 miles

Denny Building Garage

0.17 miles

Midtown Parking

0.17 miles
Avis/Budget

0.10 miles

Enterprise

0.23 miles

National

0.24 miles

Zipcar

0.28 miles

SIXT

0.34 miles

Zipcars

0.35 miles

Hertz

0.36 miles

Avis/Budget

0.49 miles

Zipcar

0.50 miles

Avis Budget

0.52 miles
Frequently Asked Questions
Can I visit or tour the coworking space before making a decision?

In some cases, coworking operators will provide you with a free tour of the space before you can make your decision. By doing so, you can assess the space's floorplan, the different work areas, the overall amenities, and the quality of the site to see if they match your needs and overall vision. At the same time, some operators have virtual tours that you can take from the comfort of your own home — without having to make an extra trip.

Are there any pet-friendly coworking spaces in Seattle?

In some coworking spaces, pets are more than welcome as they bring an extra dose of joy to the members of the community. If your furry friend needs to accompany you during your workday, make sure to filter your search and choose from the pet-friendly coworking spaces available in Seattle. However, if you're not sure about a location's policy, you can always reach out directly to the operator to inquire about that.

Do I need a membership to work at a coworking space in Seattle?

Memberships are most beneficial and cost-effective for members who frequently use the coworking space and primarily work at a desk. In the long run, this can save you money and grant you access to additional perks and amenities. However, day passes or hourly subscriptions are also available at coworking spaces in Seattle, for those who are looking for short-term work arrangements, either to finish an important project, meet clients or conduct presentations. The best thing about coworking memberships, apart from being cost-efficient, is that members who choose to set up shop in a particular location can also be part of the community of professionals operating there. Most coworking operators organize regular get-togethers and events, to help members collaborate and network outside of working hours and make the most out of their membership.

What should a good coworking space in Seattle provide?

A good coworking space should offer all of the essential amenities required to work efficiently and comfortably — like a quick and reliable internet connection, ergonomic furniture, tech equipment and various work or relaxation areas — but also some extra perks, such as printing, copying, and scanning services or complimentary snacks and beverages. Plus, coworking spaces offer various work settings, such as open desk areas and private offices to accommodate workers' diverse needs. Last, but not least, a solid coworking space community is one of its best qualities. To that end, coworking business owners often cultivate and support a sense of community by organizing networking events to help members connect and socialize.

How many coworking spaces are in Seattle?

Right now, you can choose from 54 coworking spaces available in Seattle. But, depending on your home base or certain neighborhoods that are desirable to you, you can always broaden your search to include wider areas outside of the central business district or even those that include suburbs.
Industrious
Industrious
(917) 421-9701
Why Choose Industrious
In business since: 2012
Thoroughly professional and thoughtfully designed, Industrious flexible workspaces support companies of all sizes and stages. Whether your team is centered in one city or spread out around the country, Industrious is there to help move your business forward. And thanks to our flexible terms, it's easy to adapt your space as your business evolves.