This Workstyle Flexible Space location at 2295 Parklake Drive NE is a premium coworking space located in Northlake's trendiest business center and catering to remote workers and professionals of all areas. Specifically, the property features private offices for individual and team work that are able to accommodate two to five people at a time. There's also a separate meeting room where you can invite your clients for an in-person chat, as well as a training room available for company meet-ups and conferences. Plus, the 2295 Parklake Drive NE coworking space features speedy Wi-Fi across the whole floor, and you can access extra services such as printing, copying or scanning. The whole space is also fully equipped with ergonomic furniture to ensure members' comfort and productivity.
In addition to the workstations, you can also access the lounge area, where members network over a cup of free coffee or tea. There's also a fully equipped kitchen, where you can prepare some food or drinks during the day and use the fridge to store them. The 2295 Parklake Drive NE building is also surrounded by a beautiful landscape park, allowing you to enjoy the sun in the seating area or bask in the views from your office. And, to ensure that your guests and clients are taken care of, there's a spacious lobby with a friendly receptionist providing a warm welcome. The property also includes a mail room and provides mail-handling services for your convenience.
Situated along Interstate 285 and Lavista Road, this coworking space at 2295 Parklake Drive NE offers great connectivity to other parts of the city. Although there aren't too many convenient public transportation options to get to the property, you can reach the workspace by car from the Atlanta city center in only 30 minutes. Plus, Panera Bread, Waffle House, and IHOP are just a few of the trendy restaurants you can find in the area, along with several hotels and bars. Best of all, members have 24/7 keycard access to their offices and can visit the 2295 Parklake Drive NE coworking space whenever needed to enjoy excellent amenities and a productivity-driven environment.
Amenities
Caffeine zone
Complimentary coffee & tea
Available Workspaces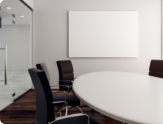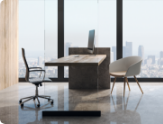 Hours of Operation
Monthly memberships allow 24/7 access to our space.
For meeting rooms and day passes, please see our hours of operation.
Walk & Ride
43/100

Car-Dependent

37/100

Somewhat Bikeable
Working in the area near 2295 Parklake Drive Northeast will likely require a car, as most services and amenities are located further away. 2295 Parklake Drive Northeast's bikeable score is relatively low and has minimal infrastructure dedicated to cycling.
read more
read less
Calculate Your Commute
Calculate commute by driving, cycling or walking, where available.
Commute calculator powered by Walk Score® Travel Time
Local Highlights
Doraville

3.97 miles

Chamblee

4.15 miles

Brookhaven

5.27 miles

Kensington

5.50 miles

Avondale

5.68 miles

Indian Creek

5.79 miles

Decatur MARTA Sycamore Entrance

6.00 miles

Decatur

6.03 miles

Decatur MARTA Swanton Entrance

6.06 miles

Lenox

6.32 miles
TownePlace Suites Atlanta Northlake

0.25 miles

Tru by Hilton Atlanta Northlake Parkway

0.29 miles

DoubleTree

0.32 miles

Quality Inn Northlake

0.36 miles

Holiday Inn

0.38 miles

Courtyard Atlanta Northlake

0.55 miles

Days Inn

0.57 miles

Holiday Inn

0.59 miles

Knights Inn

1.60 miles

Motel 6

1.80 miles
Henderson Mill Elementary School

0.69 miles

Midvale School

0.81 miles

Henderson Middle School

1.04 miles

Hawthorne Elementary School

1.54 miles

Briarlake Elementary School

1.54 miles

Evansdale Elementary School

1.55 miles

Tucker Elementary School

1.59 miles

Mercer University in Atlanta

1.61 miles

Mercer University, Atlanta

1.64 miles

Brockett Elementary School

1.82 miles
Hickory House

0.21 miles

Waffle House

0.37 miles

Cairo Cusine

0.39 miles

Mandarin Express

0.39 miles

Checkers

0.39 miles

American Deli

0.39 miles

IHOP

0.40 miles

Cozy Burger

0.40 miles

Fiesta Grill

0.40 miles

Tokyo Express

0.40 miles
Sprouts Farmers Market

0.31 miles

Ross

0.34 miles

JCPenney

0.37 miles

Macy's

0.39 miles

Northlake Mall

0.43 miles

ALDI

0.45 miles

Sears

0.47 miles

Kohl's

0.49 miles

Target

0.54 miles

Publix

0.61 miles
Regal Hollywood 24

2.16 miles

Doraville Park & Ride

3.89 miles

Doraville MARTA Station Park & Ride

3.94 miles

Doraville MARTA Station Park & Ride

3.95 miles

Chamblee East Park and Ride

4.09 miles

Chamblee Northwest Park and Ride

4.11 miles

Chamblee Southwest Park and Ride

4.20 miles

Clairmont Presbyterian Church

4.32 miles

Clairmont EFGH Deck

5.13 miles

Starvine Parking Deck

5.20 miles
Budget

0.38 miles

Georges Cleaners

0.78 miles

Enterprise

3.34 miles

Bubbles Car Wash

4.46 miles

Enterprise

4.56 miles

Car wash

5.38 miles

U-Haul

5.39 miles

The Village Car Wash

5.53 miles

Zipcar

5.91 miles

BP

6.44 miles
Frequently Asked Questions
Can I visit or tour the coworking space before making a decision?

In some cases, coworking operators will provide you with a free tour of the space before you can make your decision. By doing so, you can assess the space's floorplan, the different work areas, the overall amenities, and the quality of the site to see if they match your needs and overall vision. At the same time, some operators have virtual tours that you can take from the comfort of your own home — without having to make an extra trip.

What types of coworking spaces are available?

In Atlanta, there are various coworking spaces that enable different working arrangements — whether that's a desk in an open workspace, which is ideal for collaboration, a dedicated desk that will be assigned only to you, or a private office that enables more privacy for both individual workers and teams. Most coworking spaces also have meeting or conference rooms where you can host client meetings, brainstorming sessions or presentations. These are often bookable by the hour.

Are there any pet-friendly coworking spaces in Atlanta?

In some coworking spaces, pets are more than welcome as they bring an extra dose of joy to the members of the community. If your furry friend needs to accompany you during your workday, make sure to filter your search and choose from the pet-friendly coworking spaces available in Atlanta. However, if you're not sure about a location's policy, you can always reach out directly to the operator to inquire about that.

What should a good coworking space in Atlanta provide?

A good coworking space should offer all of the essential amenities required to work efficiently and comfortably — like a quick and reliable internet connection, ergonomic furniture, tech equipment and various work or relaxation areas — but also some extra perks, such as printing, copying, and scanning services or complimentary snacks and beverages. Plus, coworking spaces offer various work settings, such as open desk areas and private offices to accommodate workers' diverse needs. Last, but not least, a solid coworking space community is one of its best qualities. To that end, coworking business owners often cultivate and support a sense of community by organizing networking events to help members connect and socialize.

Do I need a membership to work at a coworking space in Atlanta?

Generally, coworking spaces are all about flexibility and that applies to memberships as well. This means that certain memberships are available, especially for users who need a workspace for a longer period of time, however, day passes or hourly subscriptions are also provided by coworking operators in Atlanta. Members who choose a monthly membership, for instance, are prone to getting more bang for their buck, as these types of memberships are more cost-effective than the short-term usage of coworking spaces and they come with extra benefits, amenities and access to events included. Memberships ensure a complete coworking experience that goes beyond a simple desk area and those who opt for one can be part of a community of professionals from different backgrounds, who get together to enhance their respective businesses, as well as to network and socialize.
Workstyle Flexible Spaces
Workstyle Flexible Spaces
(877) 233-3699
Why Choose Workstyle Flexible Spaces
Our flexible spaces naturally encourage businesses and entrepreneurs to network, brainstorm, and work together. Countless Workstyle customers have found partners and customers in our modern lounge areas and common work spaces. Break free from the confines of your current space and try out a new style of work.