Constellation is a coworking and events venue situated in the historic Sweet Auburn neighborhood, the birthplace of Dr. Martin Luther King Jr. and the Civil Rights Movement. Notably, the space was designed to embody the culture of its neighborhood and offers a vibrant and inclusive community where professionals from diverse backgrounds come together to work, collaborate and thrive.
Meanwhile, the workspace itself offers a range of work options depending on the needs of its members. For instance, the coworking membership grants full, 24/7 access to all common areas to allow individuals to choose their ideal workspace and schedule. Additionally, the shared workspaces are thoughtfully designed to inspire productivity and foster connections. Coworking members also enjoy complimentary coffee and access to a variety of community events and programs that promote their personal and professional growth.
Alternatively, Constellation also provides private offices and a private study for members who need more privacy. The private offices accommodate up to five desks and feature high ceilings, abundant natural light from large windows and exposed brick to add a touch of historic character. Or, the private study combines all of the features of a private office with a space designed for scholarly pursuits. It also features custom bookshelves, built-in cabinetry and specialty lighting. Plus, as a private office or study member, you'll enjoy all of the benefits of the coworking membership, including full access to common areas and additional amenities.
Furthermore, for team meetings and conferences, the workspace also offers two fully furnished conference rooms: The Mission Control is a board-sized conference room featuring incredible natural light, Zoom conferencing, wireless presentation capabilities and seating for up to 20 guests. Conversely, the intimate Beta Team Room accommodates small team meetings, client presentations and video conference calls for up to eight guests.
However, Constellation isn't just about workspaces — it's also a hub for unforgettable events. In fact, its event spaces offer a creative, cool and historic environment that can accommodate various occasions. Whether it's a company meeting, workshop, film and photography shoot, small weddings, creative meetups with live music or a DJ performances, book launches, non-profit fundraisers, private dinners, convention receptions, or after-parties, the event space is the ideal venue to bring your vision to life. Moreover, parking here is abundant and convenient, with off-street car parking available within a one-block radius. Or, meters with Park Mobile payment options are conveniently located right outside. Finally, for members who prefer biking, bike parking facilities are also available.
Amenities
Caffeine zone
Complimentary coffee & tea
Facilities
Air purification
Bike storage
Cleaning services
Lockers
Privacy booths
Storage area
Available Workspaces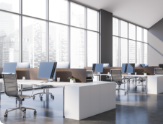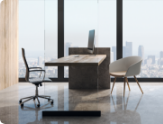 Hours of Operation
Monthly memberships allow 24/7 access to our space.
For meeting rooms and day passes, please see our hours of operation.
Walk & Ride
96/100

Walker's Paradise

78/100

Excellent Transit

81/100

Very Bikeable
The area near 135 Auburn Avenue Northeast is ideal for walkers. A car is not required to run errands because everything is nearby. Regarding transit, there are great public transportation options you can make the most of here. 135 Auburn Avenue Northeast is located in a highly bikeable area that provides a complex cycling infrastructure for your convenience.
read more
read less
Calculate Your Commute
Calculate commute by driving, cycling or walking, where available.
Commute calculator powered by Walk Score® Travel Time
Local Highlights
Auburn at Piedmont

0.06 miles

Hurt Park

0.14 miles

Sweet Auburn Market

0.19 miles

Dobbs Plaza

0.25 miles

Park Place

0.30 miles

Woodruff Park

0.30 miles

Peachtree Center

0.33 miles

Southwest Entrance

0.33 miles

Georgia State

0.39 miles

Edgewood at Hillard

0.39 miles
E Hotel Downtown

0.18 miles

Sheraton Atlanta Hotel

0.26 miles

The Candler Hotel Atlanta, Curio Collection by Hilton

0.31 miles

Residence Inn Atlanta Downtown

0.32 miles

The Ritz-Carlton, Atlanta

0.33 miles

Ellis Hotel, Atlanta, a Tribute Portfolio Hotel

0.35 miles

Courtyard Atlanta Downtown

0.36 miles

Barclay Hotel Atlanta Downtown

0.39 miles

The Westin Peachtree Plaza, Atlanta

0.42 miles

Holiday Inn Express & Suites Atlanta Downtown

0.42 miles
Georgia State University

0.14 miles

Herzing University, Atlanta

0.24 miles

Christo Rey Atlanta Jesuit High School

0.38 miles

Emory University School of Dentistry

0.59 miles

Hope-Hill Elementary School

0.61 miles

Wesley International Academy

0.63 miles

Archbishop R Ryan Memorial School

0.66 miles

Smith-Hughes Vocational School

0.73 miles

Howard Middle School

0.83 miles

Historic Angiers Academy & Holland Free School

0.92 miles
Moe's Southwest Grill

0.06 miles

Smoothie King

0.06 miles

Mangos Caribbean

0.08 miles

Subway

0.11 miles

Buns and Shakes

0.11 miles

Cleveland Style Deli

0.18 miles

Wok and Roll

0.21 miles

Spanish Harlem

0.23 miles

Highland Bakery

0.27 miles

By George

0.30 miles
Auburn Discount Grocery

0.32 miles

The Mall at Peachtree Center

0.40 miles

Downtown Mini Mall

0.52 miles

Publix

1.06 miles

The Atlanta Dairies

1.46 miles

Kroger

1.58 miles

Kroger

1.60 miles

Publix

1.62 miles

TJ Maxx

1.67 miles

Whole Foods Market

1.69 miles
Loft Parking

0.09 miles

J Deck

0.12 miles

Big Bethel Parking

0.14 miles

Woodruff Volunteer Center Parking Deck

0.14 miles

M Deck

0.15 miles

Grady Piedmont Deck

0.15 miles

T Deck

0.19 miles

Enclosed Garage

0.23 miles

S Deck

0.25 miles

N Deck

0.28 miles
Budget

0.22 miles

Enterprise

0.82 miles

City Wash

0.96 miles

Mister Hot Shine Car Wash

1.51 miles

Swifty Car Wash

2.96 miles

Kirkwood Car Wash

3.51 miles

Enterprise

4.05 miles

Soap Hand Car Wash

4.46 miles

BP

4.69 miles

Zipcar

5.03 miles
Frequently Asked Questions
Can I book a coworking space by the hour? How about for a day/month?

Coworking spaces in Atlanta offer highly flexible options when it comes to different work arrangements, however, not all operators offer hourly and daily bookings. These are generally reserved for meeting rooms and event spaces and are generally less applicable to common work arrangements, like an open workspace or a dedicated desk. However, hot desks are available in some locations and certain operators enable day passes or a trial period, for users who want to test the waters before committing to a space.

What should a good coworking space in Atlanta provide?

The best way that coworking spaces support a hassle-free workday is through their most crucial amenities. These range from fast and reliable Wi-Fi to comfortable, ergonomic furniture and a variety of workspaces for different types of professionals. Many coworking operators also include beverages and snacks in their memberships to help workers stay energized throughout the day. Or, if you're looking to connect and network with your own team or other entrepreneurs coming from different backgrounds, focus your search on a coworking space that has a close-knit community. These are often easy to spot because they're nurtured by regular events that bring members together and help them establish professional and personal connections.

Can I visit or tour the coworking space before making a decision?

Coworking spaces frequently let you visit the facility before committing to any kind of membership. Some even offer virtual tours that you can view from the comfort of your home. These tours allow you to see the space's layout and the many working arrangements, as well as the design as a whole. By doing so, you can determine whether the space meets your demands in order to make a wise choice.

What types of coworking spaces are available?

Most coworking spaces in Atlanta offer a variety of working configurations that accommodate both individual employees and larger teams. So, whether you need a desk in an open area for occasional use or a dedicated one to work from on a more regular basis, there are several options available. Additionally, teams of different sizes can get more privacy in private offices, while meeting rooms are ideal for hosting presentations or meeting with clients.

How many coworking spaces are in Atlanta?

There are 109 coworking spaces available right now in Atlanta. However, if you broaden your search region to better match the location of your home or explore a certain area of interest, you'll likely find additional options as some coworking spaces are also available outside of the major commercial areas in the suburbs.
Constellations
Constellations
Why Choose Constellations
In business since: 2016
Constellations is the combination of passion, purpose, and professional pursuit.