Amenities
Equipment
Office supplies
Printer
TV/Monitor
Facilities
Bike storage
Cleaning services
Mail services
Pet friendly
Privacy booths
WOW Amenities
Breakfast
Happy hour
Available Workspaces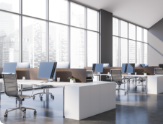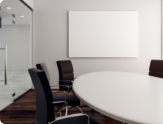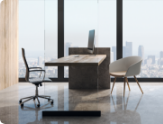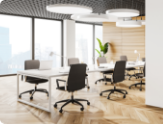 Starting at
$13,715/month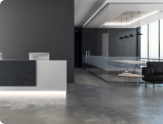 Hours of Operation
Monthly memberships allow 24/7 access to our space.
For meeting rooms and day passes, please see our hours of operation.
Walk & Ride
84/100

Very Walkable

41/100

Some Transit

83/100

Very Bikeable
The area surrounding 505 North Angier Avenue Northeast is very walkable. In fact, you can complete most tasks on foot, thanks to the abundance of services and amenities here. Regarding transit, only a few options are currently available for public transportation. 505 North Angier Avenue Northeast is located in a highly bikeable area that provides a complex cycling infrastructure for your convenience.
read more
read less
Location
Address:

505 North Angier Avenue Northeast

Neighborhood:

Old Fourth Ward

City:

Atlanta, GA

Zip Code:

30308
Calculate Your Commute
Calculate commute by driving, cycling or walking, where available.
Commute calculator powered by Walk Score® Travel Time
Local Highlights
Inman Park/Reynoldstown

0.95 miles

King Historic District

1.12 miles

Edgewood at Hillard

1.24 miles

Dobbs Plaza

1.27 miles

Sweet Auburn Market

1.38 miles

North Avenue

1.40 miles

Edgewood/Candler Park

1.40 miles

Auburn at Piedmont

1.41 miles

Civic Center

1.42 miles

King Memorial

1.46 miles
Greenwood Bed & Breakfast

0.56 miles

Highland Inn

0.64 miles

Ponce De Leon Place Bed & Breakfast

0.80 miles

Savannah Suites Atlanta

1.15 miles

Hilton Atlanta

1.27 miles

Hotel Indigo Atlanta

1.28 miles

National at Westchester

1.30 miles

Sheraton Atlanta Hotel

1.34 miles

Atlanta Marriott Marquis

1.36 miles

Hyatt Place Atlanta/Downtown

1.42 miles
General Assembly

0.35 miles

Highland School

0.49 miles

C W Hill Elementary School

0.65 miles

Howard Middle School

0.76 miles

Midtown High School

0.91 miles

Inman Park Cooperative Preschool

0.92 miles

Hope-Hill Elementary School

0.96 miles

Samuel Martin Inman Middle School

0.97 miles

Archbishop R Ryan Memorial School

1.05 miles

Emory University School of Dentistry

1.15 miles
New Realm Brewing

0.08 miles

Two Urban Licks

0.10 miles

Venkman's

0.11 miles

Nexto

0.13 miles

Camelli's

0.31 miles

Chin Chin II

0.33 miles

Gekko Sushi and Lounge

0.34 miles

Jia

0.35 miles

Chipotle

0.38 miles

Real Chow Baby

0.40 miles
Kroger

0.23 miles

TJ Maxx

0.46 miles

Whole Foods Market

0.50 miles

Publix

0.59 miles

Four Corners of the Earth Market Place

0.75 miles

Trader Joe's

0.84 miles

Sevananda

0.84 miles

Midtown Promenade

0.88 miles

Publix

1.05 miles

Kroger

1.21 miles
Atlanta Medical Center Parking Deck B

0.61 miles

Atlanta Medical Parking Deck A

0.68 miles

Midtown Promenade Parking

0.76 miles

Lot 21 Parking

0.89 miles

Inman Park Park & Ride

0.89 miles

Courtland Garage

1.31 miles

Edgewood/Candler Park Park & Ride

1.32 miles

Big Bethel Parking

1.33 miles

Windsor Resident Parking

1.34 miles

J Deck

1.35 miles
Mister Hot Shine Car Wash

0.44 miles

Budget

1.42 miles

Enterprise

2.26 miles

City Wash

2.42 miles

Kirkwood Car Wash

2.64 miles

Soap Hand Car Wash

3.26 miles

Swifty Car Wash

3.26 miles

BP

3.48 miles

Enterprise

3.53 miles

Zipcar

3.71 miles
Frequently Asked Questions
Do I need a membership to work at a coworking space in Atlanta?

Generally, a coworking membership can be cost-effective for those who primarily work at a desk. However, if you only need occasional and short-term access to a coworking space, consider day passes or hourly subscriptions available at several coworking spaces in Atlanta.?Memberships are normally best-suited for long-term users as they are more affordable than hourly or daily subscriptions and they cater to varying needs. Additionally, many coworking spaces offer added benefits such as networking events, access to gyms, and other amenities, enhancing the overall coworking experience and fostering a vibrant and supportive community.

How many coworking spaces are in Atlanta?

Currently, there are 109 coworking spaces up for grabs in Atlanta. However, you can always expand your area of search based on your location or according to convenience. In some cases, you can even find coworking spaces in the suburbs or outside of the main business district.

What types of coworking spaces are available?

The majority of coworking spaces in Atlanta provide different types of working arrangements to suit both individual workers and teams. For instance, if you only need a space for a few days a month, you can opt for a desk in an open workspace or you can choose a dedicated desk if you plan to use it more regularly. Meanwhile, private offices are ideal for smaller teams that require more privacy, while meeting rooms are available in most locations and are equipped to host presentations, brainstorming sessions or client meetings.

Are there any pet-friendly coworking spaces in Atlanta?

Some coworking spaces have a pet-friendly policy, allowing you to bring your furry friend and keep them close during your workday. To make sure that you see all of the pet-friendly spaces, filter your search by selecting the "pet-friendly" filter when browsing options in Atlanta. Or, if you're not completely sure, reach out to the operator to inquire about this policy.

Can I visit or tour the coworking space before making a decision?

In many cases, coworking spaces allow you to take a tour of the location before you fully commit to any type of membership. Some even have virtual tours that you can take from the comfort of your own home. These allow you to view the space, the floorplan, the different types of working arrangements, and the overall design and vibe of the space. This way, you can see if the space matches your needs to make an informed decision.
Industrious
Industrious
(917) 421-9701
Why Choose Industrious
In business since: 2012
Thoroughly professional and thoughtfully designed, Industrious flexible workspaces support companies of all sizes and stages. Whether your team is centered in one city or spread out around the country, Industrious is there to help move your business forward. And thanks to our flexible terms, it's easy to adapt your space as your business evolves.