Ideally located at Perimeter 7000 Central Parkway in Atlanta, this Industrious location provides a combination of convenience, flexibility and community. Specifically, the area can be easily accessed via Georgia State Road 400 or Interstate 285, and complimentary on-site parking is also available to all members. That said, transit options are limited to the Red Line that connects the area with Sandy Springs. However, those arriving by bike will find a Zagster bikeshare station nearby to safely park their two-wheeled vehicle.
If you're wondering what you can occupy yourself with during work breaks, there's no need to worry: This Industrious office space lies within the proximity of Perimeter Mall, which features an abundance of entertainment options. The Art Institute of Atlanta is also nearby if you're ever in need of an extra dose of creative inspiration. Additionally, a handful of high-end accommodations, restaurants and convenience stores are similarly found within arm's reach.
Notably, members of this Industrious coworking space will have all of their flexible work needs met if they decide to join "the club." From open desks in shared workspaces to tailor-made, fully furnished private offices, this Industrious place has it all. For instance, virtual memberships are offered to those in need of a professional business address, while high-quality, fully furnished meeting rooms are available to rent by the hour even by non-members. Alternatively, open desks in shared workspaces and private offices with access to on-site amenities are ideal for anyone who takes the entrepreneurial road by themselves. Or, suites offer dedicated private offices for small to mid-sized teams and are custom designed to fit your bill and the image of your enterprise.
In any case, the dedicated Industrious team will help you every step of the way through your entrepreneurial journey, so don't hesitate to reach out to them. Thus, the welcoming atmosphere, fantastic community vibes, luxury amenities, breathtaking views and long list of perks all contribute to making Industrious a desirable place to work from.
Amenities
Caffeine zone
Complimentary coffee & tea
Equipment
Office supplies
Printer
Facilities
Cleaning services
Mail services
Parking
Privacy booths
WOW Amenities
Breakfast
Fitness center
Happy hour
Available Workspaces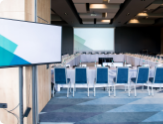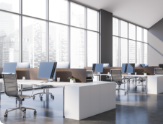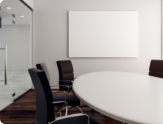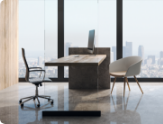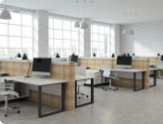 Starting at
$13,109/month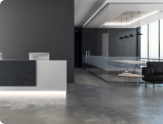 Hours of Operation
Monthly memberships allow 24/7 access to our space.
For meeting rooms and day passes, please see our hours of operation.
Walk & Ride
63/100

Somewhat Walkable

49/100

Some Transit

37/100

Somewhat Bikeable
The vicinity of 7000 Central Park is relatively walkable. You can run some errands on foot, as certain facilities and services are close by. Regarding transit, only a few options are currently available for public transportation. 7000 Central Park's bikeable score is relatively low and has minimal infrastructure dedicated to cycling.
read more
read less
Location
Address:

7000 Central Park

Neighborhood:

Dunwoody Springs

City:

Atlanta, GA

Zip Code:

30328
Calculate Your Commute
Calculate commute by driving, cycling or walking, where available.
Commute calculator powered by Walk Score® Travel Time
Local Highlights
Sandy Springs

0.40 miles

Dunwoody

0.49 miles

Dunwoody MARTA

0.50 miles

Medical Center

1.15 miles

Medical Center MARTA

1.16 miles

North Springs

1.33 miles

Chamblee

3.67 miles

Doraville

4.27 miles

Brookhaven

4.66 miles

Buckhead

5.53 miles
Microtel Inn & Suites by Wyndham Atlanta/Perimeter Center

0.22 miles

La Quinta Inn & Suites Atlanta Perimeter Medical

0.24 miles

Embassy Suites by Hilton Atlanta - Perimeter Center

0.26 miles

Courtyard Atlanta Perimeter Center

0.28 miles

AC Hotel Atlanta Perimeter Center

0.40 miles

Hilton Atlanta Perimeter Suites

0.43 miles

Staybridge Suites Atlanta - Perimeter Center East

0.44 miles

Homewood Suites by Hilton Atlanta / Perimeter Center

0.46 miles

Comfort Suites Perimeter Center

0.48 miles

SpringHill Suites Atlanta Perimeter Center

0.48 miles
North Metro Campus Georgia State University

0.53 miles

Webb School

0.88 miles

Mt. Vernon School

1.15 miles

Mount Veron Presbyterian School

1.34 miles

Atlanta North School of SDA

1.52 miles

Montgomery Elementary School

1.52 miles

DeKalb County Cultural Arts School

1.54 miles

Weber

1.73 miles

Kittridge Magnet School

1.84 miles

Marist School

1.95 miles
Sweet Tomatoes

0.24 miles

Taco Mac

0.24 miles

Wendy's

0.24 miles

Chuy's

0.28 miles

Outback Steakhouse

0.28 miles

Fleming's Prime Steakhouse & Wine Bar

0.33 miles

Panera Bread

0.36 miles

The Capital Grille - Dunwoody, Atlanta

0.47 miles

Chick-fil-A

0.48 miles

Great American Cookies

0.48 miles
Von Maur

0.39 miles

Nordstrom

0.44 miles

Target

0.47 miles

Dillard's

0.51 miles

Perimeter Mall

0.52 miles

Macy's

0.55 miles

Publix

0.56 miles

Park Place

0.76 miles

Walmart Supercenter

0.97 miles

Bharath groceries

0.99 miles
Sandy Springs Park & Ride

0.36 miles

Dunwoody Park & Ride

0.46 miles

Perimeter Mall Parking Deck

0.48 miles

Park Center Garage

0.60 miles

Valet Parking

0.62 miles

Ravinia Parking

0.85 miles

North Springs Park & Ride

1.27 miles

AT&T Parking

1.33 miles

Chamblee Southwest Park and Ride

3.62 miles

Chamblee Northwest Park and Ride

3.67 miles
Enterprise

1.81 miles

Enterprise

1.84 miles

Bubbles Car Wash

3.31 miles

Enterprise

3.39 miles

U-Haul

4.83 miles

BP

4.87 miles

Cactus Car Wash

5.94 miles

Mr Clean's Car Wash

5.99 miles

Shell

6.16 miles

Mister Car Wash

6.40 miles
Frequently Asked Questions
What types of coworking spaces are available?

In Sandy Springs, there are various coworking spaces that enable different working arrangements — whether that's a desk in an open workspace, which is ideal for collaboration, a dedicated desk that will be assigned only to you, or a private office that enables more privacy for both individual workers and teams. Most coworking spaces also have meeting or conference rooms where you can host client meetings, brainstorming sessions or presentations. These are often bookable by the hour.

What should a good coworking space in Sandy Springs provide?

A good coworking space should offer all of the essential amenities required to work efficiently and comfortably — like a quick and reliable internet connection, ergonomic furniture, tech equipment and various work or relaxation areas — but also some extra perks, such as printing, copying, and scanning services or complimentary snacks and beverages. Plus, coworking spaces offer various work settings, such as open desk areas and private offices to accommodate workers' diverse needs. Last, but not least, a solid coworking space community is one of its best qualities. To that end, coworking business owners often cultivate and support a sense of community by organizing networking events to help members connect and socialize.

How many coworking spaces are in Sandy Springs?

Right now, you can choose from 11 coworking spaces available in Sandy Springs. But, depending on your home base or certain neighborhoods that are desirable to you, you can always broaden your search to include wider areas outside of the central business district or even those that include suburbs.

Can I book a coworking space by the hour? How about for a day/month?

In Sandy Springs, the majority of coworking spaces do provide flexible booking alternatives. However, keep in mind that, although monthly rates are widely available, not all operators provide daily bookings. Hourly reservations are generally used for meeting spaces and are less common when it comes to access to the general workspace.

Can I visit or tour the coworking space before making a decision?

In some cases, coworking operators will provide you with a free tour of the space before you can make your decision. By doing so, you can assess the space's floorplan, the different work areas, the overall amenities, and the quality of the site to see if they match your needs and overall vision. At the same time, some operators have virtual tours that you can take from the comfort of your own home — without having to make an extra trip.
Industrious
Industrious
(917) 421-9701
Why Choose Industrious
In business since: 2012
Thoroughly professional and thoughtfully designed, Industrious flexible workspaces support companies of all sizes and stages. Whether your team is centered in one city or spread out around the country, Industrious is there to help move your business forward. And thanks to our flexible terms, it's easy to adapt your space as your business evolves.