Amenities
Classic
High-speed internet
High-speed wifi
Available Workspaces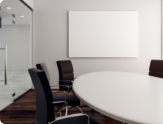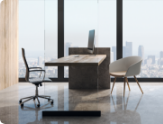 Walk & Ride
54/100

Somewhat Walkable

38/100

Some Transit

48/100

Somewhat Bikeable
The vicinity of 9800 4th Street North is relatively walkable. You can run some errands on foot, as certain facilities and services are close by. Regarding transit, only a few options are currently available for public transportation. 9800 4th Street North's bikeable score is relatively low and has minimal infrastructure dedicated to cycling.
read more
read less
Location
Address:

9800 4th Street North

Neighborhood:

Riviera Bay

City:

St. Petersburg, FL

Zip Code:

33702
Calculate Your Commute
Calculate commute by driving, cycling or walking, where available.
Commute calculator powered by Walk Score® Travel Time
Local Highlights
Rental Car Center

9.51 miles

Economy Parking

9.68 miles
Comfort Inn & Suites Northeast - Gateway

0.45 miles

Sahara Motel Inc

1.35 miles

King's Rest Motel 2

1.49 miles

King's Rest Motel

1.50 miles

Palms Motel

1.88 miles

El Patio Motel

1.90 miles

La Quinta Inn & Suites by Wyndham Saint Petersburg Northeast

1.92 miles

Saint Petersburg Marriott Clearwater

2.54 miles

Hilton Saint Petersburg Carillon Park

2.57 miles

Homewood Suites by Hilton

2.74 miles
Pinellas Park Elementary School

1.07 miles

Holy Family School

1.44 miles

Sawgrass Lake Elementary School

1.66 miles

Sawgrass Lake Elementary School

1.73 miles

Lynch Elementary School

2.02 miles

Wee Care Center

2.30 miles

Saint Petersburg Christian School

2.60 miles

Meadowlawn Middle School

2.65 miles

Canterbury School

2.72 miles

Northeast High School

2.79 miles
McDonald's

0.14 miles

Arby's

0.18 miles

Boston Market

0.20 miles

Einstein Bros. Bagels

0.29 miles

Babalu

0.34 miles

Tijuana Flats

0.34 miles

Jersey Mike's Subs

0.35 miles

Chicago Pizza

0.37 miles

Taco Bell

0.38 miles

Krispy Kreme

0.41 miles
Publix

0.56 miles

Winn-Dixie

0.82 miles

Target

1.06 miles

TJ Maxx

1.06 miles

Publix

1.12 miles

Bealls

1.18 miles

Winn-Dixie

2.24 miles

Big Lots

2.25 miles

Bealls Outlet

2.26 miles

Rutland Plaza

2.26 miles
Picnic Island Parking Area 4

5.32 miles

Picnic Island Parking Area 2

5.38 miles

Picnic Island Parking Area 3

5.38 miles

Picnic Island Canoe Car Parking

5.40 miles

Picnic Island Parking Space 1

5.44 miles

7th Avenue Parking Garage

5.76 miles

Jackson Street Parking Garage

5.80 miles

Sundial Parking Garage

6.15 miles

Municipal Services Center Parking Facility

6.21 miles

McNulty Parking

6.34 miles
Northgate Car Wash

0.60 miles

Hertz

3.37 miles

Enterprise

3.75 miles

Busy Bee Car Wash

3.84 miles

Enterprise

4.01 miles

Mariner Car Wash

4.05 miles

Enterprise

4.66 miles

Woodlawn Car Wash

4.73 miles

Budget

4.93 miles

49th Street Car Wash

5.18 miles
Frequently Asked Questions
Do I need a membership to work at a coworking space in St. Petersburg?

Generally, a coworking membership can be cost-effective for those who primarily work at a desk. However, if you only need occasional and short-term access to a coworking space, consider day passes or hourly subscriptions available at several coworking spaces in St. Petersburg.?Memberships are normally best-suited for long-term users as they are more affordable than hourly or daily subscriptions and they cater to varying needs. Additionally, many coworking spaces offer added benefits such as networking events, access to gyms, and other amenities, enhancing the overall coworking experience and fostering a vibrant and supportive community.

Can I book a coworking space by the hour? How about for a day/month?

Yes, most coworking spaces in St. Petersburg offer flexible booking options. However, while monthly rates are commonly available, not all operators offer daily bookings. Hourly rates are typically reserved for meeting rooms and are less commonly used for general workspace access.

What types of coworking spaces are available?

The majority of coworking spaces in St. Petersburg provide different types of working arrangements to suit both individual workers and teams. For instance, if you only need a space for a few days a month, you can opt for a desk in an open workspace or you can choose a dedicated desk if you plan to use it more regularly. Meanwhile, private offices are ideal for smaller teams that require more privacy, while meeting rooms are available in most locations and are equipped to host presentations, brainstorming sessions or client meetings.

What should a good coworking space in St. Petersburg provide?

A good coworking space should provide all of the basic amenities needed to get work done — like fast and reliable Wi-Fi, ergonomic furniture and different types of work or relaxing areas — but also extra features, such as printing, copying and scanning services or complimentary beverages or even snacks. Aside from these, coworking spaces provide different work arrangements that suit the varying needs of workers, from open desk areas to private offices. Notably, one of the most beneficial traits of a good coworking space is its community. In most cases, coworking operators foster and nurture a sense of community by allowing different workers from various backgrounds to come together and participate in exciting and fun activities, events and gatherings outside of working hours.

How many coworking spaces are in St. Petersburg?

Currently, there are 11 coworking spaces up for grabs in St. Petersburg. However, you can always expand your area of search based on your location or according to convenience. In some cases, you can even find coworking spaces in the suburbs or outside of the main business district.
Executive Center Suites
Executive Center Suites
(727) 897-5965
Why Choose Executive Center Suites
With its convenient location, professional layout, high end amenities and affordability, Executive Center Suites is helping businesses grow in Tampa Bay. ECS is leading the way for a new more sophisticated approach to the Executive Suites industry with affordable solutions and strategic relationships for our clients.