Amenities
Classic
High-speed internet
Facilities
Kitchen
Parking
Receptionist/Secretarial services
Available Workspaces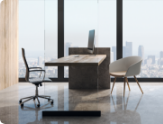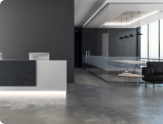 Hours of Operation
Monthly memberships allow 24/7 access to our space.
For meeting rooms and day passes, please see our hours of operation.
Walk & Ride
98/100

Walker's Paradise

56/100

Good Transit

97/100

Biker's Paradise
The area near 146 2nd Street North is ideal for walkers. A car is not required to run errands because everything is nearby. Transit-wise, you can take advantage of various options for public transportation in the area. A complex cycling infrastructure awaits you in the area surrounding 146 2nd Street North, making it a true biker's paradise.
read more
read less
Calculate Your Commute
Calculate commute by driving, cycling or walking, where available.
Commute calculator powered by Walk Score® Travel Time
Local Highlights
The Cordova Inn

0.06 miles

The Exchange Hotel

0.09 miles

Hyatt Place Saint Petersburg / Downtown

0.14 miles

The Inn On Third

0.16 miles

Hampton Inn & Suites Saint Petersburg/Downtown

0.18 miles

Randolph Hotel

0.18 miles

Ponce de Leon Hotel

0.19 miles

The Princess Martha

0.20 miles

Courtyard by Marriott Saint Petersburg Downtown

0.23 miles

Watergarden Inn

0.24 miles
Saint Petersburg College Downtown Campus

0.06 miles

Mirror Lake/Tomlinson Adult Education Center

0.46 miles

Tomlinson Adult Learning Center

0.51 miles

MYcroSchool

0.72 miles

University of South Florida Saint Petersburg

0.75 miles

Roser Park School

0.87 miles

University of South Florida - Saint Petersburg

0.92 miles

First Presbyterian Day School

1.00 miles

Campbell Park Elementary School

1.04 miles

Leas Learning Lair

1.19 miles
Mio's Grill and Cafe

0.07 miles

Locale Market

0.07 miles

Nature's Table

0.08 miles

Fo'Cheezy

0.09 miles

Ruth's Chris Steak House

0.10 miles

Joey Brooklyn's Famous Pizza

0.10 miles

The Kitchen

0.10 miles

Sushi Inc.

0.12 miles

La Sandwicherie Saint Pete

0.13 miles

Burrito Boarder

0.13 miles
Global Marine

0.18 miles

Publix

0.29 miles

Publix

0.55 miles

Bodhi Basics

0.68 miles

Dollar Store

0.73 miles

Save-A-Lot

0.77 miles

Grocery Outlet

0.81 miles

Coast Guard Exchange

1.13 miles

Trader Joe's

1.67 miles

Water Sisters

1.73 miles
Sundial Parking Garage

0.09 miles

Municipal Services Center Parking Facility

0.17 miles

McNulty Parking

0.25 miles

P13

0.56 miles

P14

0.57 miles

5th Ave Parking Garage Facility (FPF)

0.58 miles

P12

0.61 miles

P2

0.66 miles

SP+

0.66 miles

P5

0.67 miles
16th Street Carwash

1.21 miles

Enterprise

1.42 miles

Woodlawn Car Wash

1.54 miles

Mariner Car Wash

2.04 miles

Quik Lube

2.70 miles

Enterprise

2.73 miles

Budget

3.25 miles

Enterprise

3.36 miles

Csr Wash

3.76 miles

Enterprise

3.97 miles
Frequently Asked Questions
What should a good coworking space in St. Petersburg provide?

A good coworking space should provide all of the basic amenities needed to get work done — like fast and reliable Wi-Fi, ergonomic furniture and different types of work or relaxing areas — but also extra features, such as printing, copying and scanning services or complimentary beverages or even snacks. Aside from these, coworking spaces provide different work arrangements that suit the varying needs of workers, from open desk areas to private offices. Notably, one of the most beneficial traits of a good coworking space is its community. In most cases, coworking operators foster and nurture a sense of community by allowing different workers from various backgrounds to come together and participate in exciting and fun activities, events and gatherings outside of working hours.

Can I book a coworking space by the hour? How about for a day/month?

Coworking spaces in St. Petersburg offer highly flexible options when it comes to different work arrangements, however, not all operators offer hourly and daily bookings. These are generally reserved for meeting rooms and event spaces and are generally less applicable to common work arrangements, like an open workspace or a dedicated desk. However, hot desks are available in some locations and certain operators enable day passes or a trial period, for users who want to test the waters before committing to a space.

Can I visit or tour the coworking space before making a decision?

In many cases, coworking spaces allow you to take a tour of the location before you fully commit to any type of membership. Some even have virtual tours that you can take from the comfort of your own home. These allow you to view the space, the floorplan, the different types of working arrangements, and the overall design and vibe of the space. This way, you can see if the space matches your needs to make an informed decision.

How many coworking spaces are in St. Petersburg?

Currently, there are 11 coworking spaces up for grabs in St. Petersburg. However, you can always expand your area of search based on your location or according to convenience. In some cases, you can even find coworking spaces in the suburbs or outside of the main business district.

What types of coworking spaces are available?

The majority of coworking spaces in St. Petersburg provide different types of working arrangements to suit both individual workers and teams. For instance, if you only need a space for a few days a month, you can opt for a desk in an open workspace or you can choose a dedicated desk if you plan to use it more regularly. Meanwhile, private offices are ideal for smaller teams that require more privacy, while meeting rooms are available in most locations and are equipped to host presentations, brainstorming sessions or client meetings.
The Palais Royale
The Palais Royale
(727) 258-0076