Amenities
Caffeine zone
Complimentary coffee & tea
Facilities
Mail services
Parking
Available Workspaces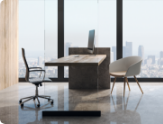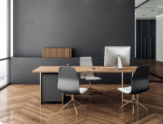 Hours of Operation
Monthly memberships allow 24/7 access to our space.
For meeting rooms and day passes, please see our hours of operation.
Walk & Ride
78/100

Very Walkable

48/100

Some Transit

85/100

Very Bikeable
The area surrounding 3401 Quebec Street is very walkable. In fact, you can complete most tasks on foot, thanks to the abundance of services and amenities here. Regarding transit, only a few options are currently available for public transportation. 3401 Quebec Street is located in a highly bikeable area that provides a complex cycling infrastructure for your convenience.
read more
read less
Calculate Your Commute
Calculate commute by driving, cycling or walking, where available.
Commute calculator powered by Walk Score® Travel Time
Local Highlights
Central Park

0.77 miles

40th & Colorado

2.17 miles

Peoria

2.87 miles

Fitzsimons

3.46 miles

48th & Brighton at National Western Center

3.67 miles

30th & Downing

3.71 miles

38th & Blake

3.71 miles

27th & Welton

3.95 miles

25th & Welton

4.10 miles

Colfax

4.46 miles
Holiday Inn

0.06 miles

DoubleTree by Hilton Hotel Denver

0.15 miles

Super 8 by Wyndham Denver Central Park

0.22 miles

Renaissance Denver Central Park Hotel

0.34 miles

DoubleTree by Hilton Denver Central Park

0.60 miles

Courtyard by Marriott Denver Central Park

0.76 miles

Denver's Best Inn and Suites

1.07 miles

Comfort Inn & Suites Stapleton

1.18 miles

Drury Inn & Suites Denver Stapleton

1.55 miles

Staybridge Suites Denver - Central Park

1.56 miles
Denver Discovery School / Swigert International Campus

0.36 miles

Smith Renaissance School

0.76 miles

Hallett Fundamental Academy

0.83 miles

Mcauliffe International School

1.15 miles

Denver School of the Arts

1.19 miles

Art Garage Denver

1.20 miles

Westerly Creek Elementary School

1.22 miles

The Odyssey School

1.24 miles

Dardano's School of Gymnastics

1.24 miles

Watch Care Academy

1.29 miles
Sonic

0.11 miles

Papa John's

0.16 miles

Chick-fil-A

0.18 miles

Domino's

0.20 miles

Hook & Reel

0.24 miles

Panera Bread

0.25 miles

Panda Express

0.26 miles

McDonald's

0.30 miles

Buffalo Wild Wings

0.31 miles

Arby's

0.32 miles
Ross

0.23 miles

Walmart Supercenter

0.47 miles

King Soopers

0.62 miles

Sprouts Farmers Market

0.71 miles

Target

1.33 miles

JCPenney

1.34 miles

Northfield

1.43 miles

Macy's

1.49 miles

Stanley Marketplace

1.66 miles

Safeway

2.01 miles
FBI Visitor Lot

0.49 miles

Central Park Station Park-n-Ride

0.58 miles

Central Park Station Park-n-Ride

0.73 miles

Faculty Parking

1.16 miles

Guest/Visitor Parking

1.34 miles

Private Parking

1.37 miles

Sand Creek Trail

1.44 miles

Police Academy

1.54 miles

Church Parking

1.90 miles

Wetland Park Trailhead

1.92 miles
Budget

0.43 miles

Eagle Truck Wash

1.33 miles

Squeeky Clean Car Wash

1.74 miles

Stapleton Storage & U-Haul

1.78 miles

Hi Performance Car Wash II

1.91 miles

Hi Performance Car Wash II

1.97 miles

Autowash @ Northfield Car Wash

2.03 miles

EcoExpress Car Wash

2.05 miles

Eco Express Car Wash

2.05 miles

Enterprise

2.06 miles
Frequently Asked Questions
What should a good coworking space in Denver provide?

A good coworking space should provide all of the basic amenities needed to get work done — like fast and reliable Wi-Fi, ergonomic furniture and different types of work or relaxing areas — but also extra features, such as printing, copying and scanning services or complimentary beverages or even snacks. Aside from these, coworking spaces provide different work arrangements that suit the varying needs of workers, from open desk areas to private offices. Notably, one of the most beneficial traits of a good coworking space is its community. In most cases, coworking operators foster and nurture a sense of community by allowing different workers from various backgrounds to come together and participate in exciting and fun activities, events and gatherings outside of working hours.

How many coworking spaces are in Denver?

Currently, there are 74 coworking spaces up for grabs in Denver. However, you can always expand your area of search based on your location or according to convenience. In some cases, you can even find coworking spaces in the suburbs or outside of the main business district.

Can I visit or tour the coworking space before making a decision?

In many cases, coworking spaces allow you to take a tour of the location before you fully commit to any type of membership. Some even have virtual tours that you can take from the comfort of your own home. These allow you to view the space, the floorplan, the different types of working arrangements, and the overall design and vibe of the space. This way, you can see if the space matches your needs to make an informed decision.

Are there any pet-friendly coworking spaces in Denver?

Some coworking spaces have a pet-friendly policy, allowing you to bring your furry friend and keep them close during your workday. To make sure that you see all of the pet-friendly spaces, filter your search by selecting the "pet-friendly" filter when browsing options in Denver. Or, if you're not completely sure, reach out to the operator to inquire about this policy.

Can I book a coworking space by the hour? How about for a day/month?

Coworking spaces in Denver offer highly flexible options when it comes to different work arrangements, however, not all operators offer hourly and daily bookings. These are generally reserved for meeting rooms and event spaces and are generally less applicable to common work arrangements, like an open workspace or a dedicated desk. However, hot desks are available in some locations and certain operators enable day passes or a trial period, for users who want to test the waters before committing to a space.
Humanly
Humanly
(720) 770-8222
Why Choose Humanly
Wellness starts with we. On-demand therapy & wellness spaces that provide the supplies and utilities you need to run a thriving business.