Amenities
Caffeine zone
Complimentary coffee & tea
Available Workspaces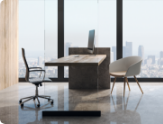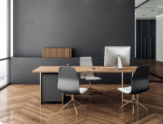 Hours of Operation
Monthly memberships allow 24/7 access to our space.
For meeting rooms and day passes, please see our hours of operation.
Walk & Ride
78/100

Very Walkable

56/100

Good Transit

78/100

Very Bikeable
The area surrounding 1777 South Harrison Street is very walkable. In fact, you can complete most tasks on foot, thanks to the abundance of services and amenities here. Transit-wise, you can take advantage of various options for public transportation in the area. 1777 South Harrison Street is located in a highly bikeable area that provides a complex cycling infrastructure for your convenience.
read more
read less
Location
Address:

1777 South Harrison Street

Neighborhood:

Cory - Merrill

City:

Denver, CO

Zip Code:

80210
Calculate Your Commute
Calculate commute by driving, cycling or walking, where available.
Commute calculator powered by Walk Score® Travel Time
Local Highlights
Colorado

0.40 miles

University of Denver

1.19 miles

Yale

1.35 miles

Louisiana & Pearl

2.00 miles

Evans

2.72 miles

I-25 & Broadway

2.82 miles

Southmoor

2.83 miles

Alameda

3.17 miles

Englewood

3.64 miles

Oxford - City of Sheridan

4.37 miles
Fairfield Inn & Suites by Marriott Denver Cherry Creek

0.19 miles

La Quinta Inn

0.23 miles

Courtyard by Marriott Denver Cherry Creek

0.46 miles

Courtyard

0.46 miles

Hyatt Place Denver-Cherry Creek

0.82 miles

Belcaro Motel

0.96 miles

Hampton

1.10 miles

Residence Inn by Marriott Denver Cherry Creek

1.47 miles

Hilton Garden Inn Denver/Cherry Creek

1.48 miles

Staybridge Suites Denver-Cherry Creek

1.59 miles
Cory-Merrill

0.40 miles

Parzival Shield Waldorf School

0.52 miles

Ellis Elementary School

0.54 miles

Most Precious Blood Catholic School

0.58 miles

Saint John Vianney Theological Seminary

0.63 miles

Pope Saint John Paul II Center for the New Evangelization

0.67 miles

Redemptoris Mater Archdiocesan Missionary Seminary

0.69 miles

Chamberlin Observatory

0.79 miles

Chamberlin Auxiliary Telescope

0.83 miles

Denver Academy

0.83 miles
Village Inn

0.13 miles

Hacienda Colorado

0.14 miles

IHOP

0.25 miles

Perkins

0.25 miles

Dave & Buster's

0.26 miles

Which Wich?

0.29 miles

Native Foods Cafe

0.31 miles

Noodles & Company

0.37 miles

Mad Greens

0.38 miles

KFC

0.38 miles
Safeway

0.21 miles

Ross

0.21 miles

Vitamin Cottage Natural Grocers

0.35 miles

Target

0.93 miles

Whole Foods Market

1.17 miles

King Soopers

1.23 miles

King Soopers

1.26 miles

Sprouts Farmers Market

1.39 miles

Safeway

1.65 miles

Target

1.70 miles
Colorado Center

0.32 miles

Tower I & Annex Short Term Parking

0.42 miles

Colorado Park & Ride

0.43 miles

AOB Hourly (323)

0.73 miles

Parking Lot 108

0.80 miles

Parking Lot M

1.00 miles

Parking Garage L

1.04 miles

Reserved & Handicapped

1.05 miles

University Hall Hourly (305)

1.06 miles

Customer Parking

1.07 miles
Gas 4 Less Car Wash

0.53 miles

Finish Line Car Wash and Detail

0.79 miles

Proluxe Auto Wash

1.02 miles

Hi Performance Car Wash II

1.03 miles

Waterway Carwash

1.64 miles

prowash

1.66 miles

Monaco Parkway Car Wash

1.69 miles

Car Wash

1.81 miles

Pro Clean Auto Wash

1.94 miles

Hertz

2.44 miles
Frequently Asked Questions
How many coworking spaces are in Denver?

There are 74 coworking spaces available right now in Denver. However, if you broaden your search region to better match the location of your home or explore a certain area of interest, you'll likely find additional options as some coworking spaces are also available outside of the major commercial areas in the suburbs.

Are there any pet-friendly coworking spaces in Denver?

There are coworking spaces in Denver that accept pets so you can bring your four-legged companion and keep them nearby while you work. When looking at the available options, narrow your search to ensure that you pick a pet-friendly location by selecting the "pet-friendly" filter. If you're still unsure, reach out to the operator and ask them about this policy.

What types of coworking spaces are available?

Most coworking spaces in Denver offer a variety of working configurations that accommodate both individual employees and larger teams. So, whether you need a desk in an open area for occasional use or a dedicated one to work from on a more regular basis, there are several options available. Additionally, teams of different sizes can get more privacy in private offices, while meeting rooms are ideal for hosting presentations or meeting with clients.

Can I visit or tour the coworking space before making a decision?

Coworking spaces frequently let you visit the facility before committing to any kind of membership. Some even offer virtual tours that you can view from the comfort of your home. These tours allow you to see the space's layout and the many working arrangements, as well as the design as a whole. By doing so, you can determine whether the space meets your demands in order to make a wise choice.

Can I book a coworking space by the hour? How about for a day/month?

Yes, most coworking spaces in Denver offer flexible booking options. However, while monthly rates are commonly available, not all operators offer daily bookings. Hourly rates are typically reserved for meeting rooms and are less commonly used for general workspace access.
Humanly
Humanly
(720) 770-8222
Why Choose Humanly
Wellness starts with we. On-demand therapy & wellness spaces that provide the supplies and utilities you need to run a thriving business.