Amenities
Caffeine zone
Complimentary coffee & tea
Available Workspaces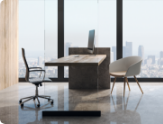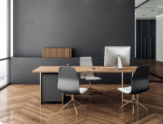 Hours of Operation
Monthly memberships allow 24/7 access to our space.
For meeting rooms and day passes, please see our hours of operation.
Walk & Ride
84/100

Very Walkable

33/100

Some Transit

86/100

Very Bikeable
The area surrounding 2560 Sheridan Boulevard is very walkable. In fact, you can complete most tasks on foot, thanks to the abundance of services and amenities here. Regarding transit, only a few options are currently available for public transportation. 2560 Sheridan Boulevard is located in a highly bikeable area that provides a complex cycling infrastructure for your convenience.
read more
read less
Calculate Your Commute
Calculate commute by driving, cycling or walking, where available.
Commute calculator powered by Walk Score® Travel Time
Local Highlights
Sheridan

1.32 miles

Lamar

1.41 miles

Perry

1.51 miles

Knox

1.67 miles

Decatur Federal

1.94 miles

Lakewood - Wadsworth

1.94 miles

Empower Field at Mile High

2.24 miles

Ball Arena / Elitch Gardens

2.33 miles

Auraria West Campus

2.40 miles

Union Station Light Rail Plaza

2.66 miles
Western Hills Motel

0.94 miles

Lakewood Lodge

0.97 miles

Westway Motel

1.00 miles

Mesa Motor Inn

1.04 miles

Rocky Mountain Motel

1.08 miles

White Swan Motel

1.14 miles

Blue Sky Motel

1.15 miles

Big Bunny Motel

1.19 miles

Weekly Inn

1.55 miles

Denver West Inn

1.59 miles
Metropolitan Youth Education Center

0.50 miles

Highlands Montessori

0.53 miles

Belmont Junior High School

0.89 miles

Yeshiva Toras Chaim Talmudic Seminary of Denver

1.00 miles

Lumberg Elementary School

1.01 miles

Edison Elementary School

1.01 miles

Brown Elementary School

1.02 miles

Colfax Elementary School

1.05 miles

Beth Jacob High School

1.10 miles

Rocky Mountain College of Art and Design

1.11 miles
Burger King

0.08 miles

Edgewater Inn

0.13 miles

Sonic

0.17 miles

Lakeview Lounge

0.23 miles

Shiso Sushi & Oyster Bar

0.26 miles

Rise & Shine Biscuit Kitchen and Cafe

0.29 miles

La Cocinita Mexican Restaurant

0.35 miles

GB Fish and Chips

0.35 miles

Epic Ryde

0.37 miles

Little Caesars

0.37 miles
Target

0.56 miles

King Soopers

0.66 miles

Sprouts Farmers Market

1.05 miles

King Soopers

1.12 miles

Natural Grocers

1.17 miles

Safeway

1.53 miles

Walmart Supercenter

1.63 miles

Safeway

1.74 miles

Walmart Supercenter

1.77 miles

Villa Park Mini-Mart

1.84 miles
Boat Ramp

0.13 miles

Tennyson Center for Children at Colorado Christian Home

0.56 miles

Lot F

1.06 miles

Lot D

1.11 miles

Lot C

1.17 miles

Lot B

1.21 miles

Lot A

1.22 miles

Sheridan Station Park-n-Ride

1.40 miles

Mile High Stadium Parking Lot "F"

1.62 miles

Skinner Employee Parking

1.62 miles
Edgewater Turbo Car Wash

0.31 miles

Cobblestone Car Wash

1.06 miles

Gleam Car Wash

1.08 miles

Hi-Performance Car Wash

1.38 miles

Imperial Car Wash

1.43 miles

Rocky Mountain Campervans

1.46 miles

Mr. Car Wash and Detail Service

1.47 miles

High Performance Car Wash 2

1.51 miles

Enterprise

1.58 miles

Lakeside Car Wash

1.60 miles
Frequently Asked Questions
Can I visit or tour the coworking space before making a decision?

In some cases, coworking operators will provide you with a free tour of the space before you can make your decision. By doing so, you can assess the space's floorplan, the different work areas, the overall amenities, and the quality of the site to see if they match your needs and overall vision. At the same time, some operators have virtual tours that you can take from the comfort of your own home — without having to make an extra trip.

What types of coworking spaces are available?

In Denver, there are various coworking spaces that enable different working arrangements — whether that's a desk in an open workspace, which is ideal for collaboration, a dedicated desk that will be assigned only to you, or a private office that enables more privacy for both individual workers and teams. Most coworking spaces also have meeting or conference rooms where you can host client meetings, brainstorming sessions or presentations. These are often bookable by the hour.

Are there any pet-friendly coworking spaces in Denver?

In some coworking spaces, pets are more than welcome as they bring an extra dose of joy to the members of the community. If your furry friend needs to accompany you during your workday, make sure to filter your search and choose from the pet-friendly coworking spaces available in Denver. However, if you're not sure about a location's policy, you can always reach out directly to the operator to inquire about that.

What should a good coworking space in Denver provide?

A good coworking space should offer all of the essential amenities required to work efficiently and comfortably — like a quick and reliable internet connection, ergonomic furniture, tech equipment and various work or relaxation areas — but also some extra perks, such as printing, copying, and scanning services or complimentary snacks and beverages. Plus, coworking spaces offer various work settings, such as open desk areas and private offices to accommodate workers' diverse needs. Last, but not least, a solid coworking space community is one of its best qualities. To that end, coworking business owners often cultivate and support a sense of community by organizing networking events to help members connect and socialize.

Do I need a membership to work at a coworking space in Denver?

Generally, coworking spaces are all about flexibility and that applies to memberships as well. This means that certain memberships are available, especially for users who need a workspace for a longer period of time, however, day passes or hourly subscriptions are also provided by coworking operators in Denver. Members who choose a monthly membership, for instance, are prone to getting more bang for their buck, as these types of memberships are more cost-effective than the short-term usage of coworking spaces and they come with extra benefits, amenities and access to events included. Memberships ensure a complete coworking experience that goes beyond a simple desk area and those who opt for one can be part of a community of professionals from different backgrounds, who get together to enhance their respective businesses, as well as to network and socialize.
Humanly
Humanly
(720) 770-8222
Why Choose Humanly
Wellness starts with we. On-demand therapy & wellness spaces that provide the supplies and utilities you need to run a thriving business.