Amenities
Caffeine zone
Complimentary coffee & tea
Available Workspaces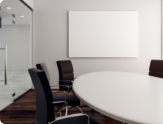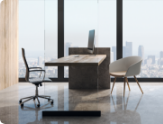 Hours of Operation
Monthly memberships allow 24/7 access to our space.
For meeting rooms and day passes, please see our hours of operation.
Walk & Ride
53/100

Somewhat Walkable

31/100

Some Transit

60/100

Bikeable
The vicinity of 2020 North Academy Boulevard is relatively walkable. You can run some errands on foot, as certain facilities and services are close by. Regarding transit, only a few options are currently available for public transportation. There is some cycling infrastructure in the area near 2020 North Academy Boulevard and it's a relatively bikeable community.
read more
read less
Location
Address:

2020 North Academy Boulevard

Neighborhood:

East Colorado Springs

City:

Colorado Springs, CO

Zip Code:

80909
Calculate Your Commute
Calculate commute by driving, cycling or walking, where available.
Commute calculator powered by Walk Score® Travel Time
Local Highlights
Manitou Springs

9.34 miles
Ramada

1.55 miles

Cortina residence hall

2.37 miles

Innsbruck residence hall

2.38 miles

Oslo residence hall

2.39 miles

William E. Simon athlete residence hall

2.44 miles

F. Don Miller athlete residence hall

2.48 miles

Residence Inn Colorado Springs First & Main

2.54 miles

Holiday Inn

2.62 miles

Satellite Hotel

2.73 miles

Fairfield Inn & Suites Colorado Springs East/Ballpark

3.12 miles
Independent Electrical Contractors Trade School

0.26 miles

James Madison Elementary School

0.47 miles

Holy Cross Lutheran School

0.49 miles

Thomas MacLaren School

0.52 miles

Tesla Educational Opportunity School

0.55 miles

Colorado Springs Charter Academy

0.91 miles

Mark Twain Elementary School

0.93 miles

Woodrow Wilson Elementary School

0.96 miles

General William Mitchell High School

1.00 miles

Julie Penrose Elementary School

1.26 miles
Havana Grill

0.13 miles

The Potato House

0.22 miles

Carl's Jr.

0.30 miles

Schlotzsky's

0.30 miles

Musashi Japanese Restaurant

0.31 miles

House of Yakitori

0.40 miles

Rocco's Italian Restaurant

0.45 miles

El Ray Del Taco #2

0.47 miles

Tan Phat Vietnamese Restaurant

0.47 miles

Grand Gyros

0.56 miles
Upper Carniceria

0.37 miles

Safeway

1.23 miles

Save-A-Lot

1.29 miles

Citadel Mall

1.33 miles

Walmart Neighborhood Market

1.46 miles

Walmart Supercenter

1.83 miles

Asian Pacific Market

1.87 miles

Walmart Neighborhood Market

1.90 miles

Walmart Supercenter

2.01 miles

King Soopers

2.07 miles
Parking Lot 17

1.02 miles

Peak Vista Overflow Parking

1.05 miles

Parking Areas 27 & 28

1.08 miles

Parking Area 26

1.13 miles

Parking Area 25

1.23 miles

Parking Lot 16

1.25 miles

Parking Lot 18

1.26 miles

Yucca Flats

1.44 miles

TRAIL HEAD

1.50 miles

Parking Area 30

1.58 miles
Car Wash

1.10 miles

Sparkles Car Wash

1.64 miles

75 Cents Car Wash

1.78 miles

Five Star Car Wash

1.92 miles

Circle K

1.93 miles

Shell

1.96 miles

Wild Blue Car Wash

2.00 miles

Classic Car Wash

2.03 miles

Quick Quack

2.18 miles

Big Wave

2.39 miles
Frequently Asked Questions
Can I book a coworking space by the hour? How about for a day/month?

When it comes to various work arrangements, coworking spaces in Colorado Springs provide incredibly flexible possibilities; however, not all operators accept hourly and daily reservations. As opposed to regular work arrangements like an open workspace or a dedicated desk, hourly bookings are typically designed for meeting rooms and event venues. However, for users who want to try things out before committing to a space, hot desks are available in some locations, and other operators provide day passes or a trial period.

Are there any pet-friendly coworking spaces in Colorado Springs?

There are coworking spaces in Colorado Springs that accept pets so you can bring your four-legged companion and keep them nearby while you work. When looking at the available options, narrow your search to ensure that you pick a pet-friendly location by selecting the "pet-friendly" filter. If you're still unsure, reach out to the operator and ask them about this policy.

Can I visit or tour the coworking space before making a decision?

Coworking spaces frequently let you visit the facility before committing to any kind of membership. Some even offer virtual tours that you can view from the comfort of your home. These tours allow you to see the space's layout and the many working arrangements, as well as the design as a whole. By doing so, you can determine whether the space meets your demands in order to make a wise choice.

How many coworking spaces are in Colorado Springs?

There are 14 coworking spaces available right now in Colorado Springs. However, if you broaden your search region to better match the location of your home or explore a certain area of interest, you'll likely find additional options as some coworking spaces are also available outside of the major commercial areas in the suburbs.

What should a good coworking space in Colorado Springs provide?

The best way that coworking spaces support a hassle-free workday is through their most crucial amenities. These range from fast and reliable Wi-Fi to comfortable, ergonomic furniture and a variety of workspaces for different types of professionals. Many coworking operators also include beverages and snacks in their memberships to help workers stay energized throughout the day. Or, if you're looking to connect and network with your own team or other entrepreneurs coming from different backgrounds, focus your search on a coworking space that has a close-knit community. These are often easy to spot because they're nurtured by regular events that bring members together and help them establish professional and personal connections.
Workstyle Flexible Spaces
Workstyle Flexible Spaces
(877) 233-3699
Why Choose Workstyle Flexible Spaces
Our flexible spaces naturally encourage businesses and entrepreneurs to network, brainstorm, and work together. Countless Workstyle customers have found partners and customers in our modern lounge areas and common work spaces. Break free from the confines of your current space and try out a new style of work.