Co-Spot is dedicated to providing startup businesses with essential elements to help them establish their presence in San Francisco. Specifically, it offers user-friendly virtual office services catering to legal professionals, freelancers, small business owners and entrepreneurs alike. Plus, with cost-effective, flexible and affordable lease plans, members can confidently establish themselves professionally in the business world. Furthermore, the space is located in the heart of the San Francisco start-up world — the dynamic SOMA neighborhood — and is home to many start-ups and small to medium-sized businesses. It also strives to connect its members to workshops, events, seminars, and conferences that are relevant to small business owners and start-up companies.
Notably, Co-Spot offers flexible and easy-to-book meeting rooms that support its members' virtual business needs. Additionally, the exquisite meeting rooms are curated with presentation capabilities that allow members to discuss, ideate and collaborate. Here, the virtual office membership plans run monthly or semi-annually and include different packages: The standard virtual office membership offers incoming mail items of 50 per month, free letter shredding of 20 items per month, a virtual phone, letter storage, a live answering service and additional recipients. Or, the virtual plus membership offers additional mail, letter storage, package forwarding and scans. Alternatively, the premium package offers larger incoming mail items, open and scan, free letter shredding, additional recipients and larger letter and package forwarding. Lastly, the top membership plan — the virtual office ultra package — offers the largest number of incoming mail items, scans, and letter and package forwarding. Clearly, the prestigious address is a fundamental benefit of the virtual membership for members.
Moreover, the area close to 350 Townsend St. is perfect for walkers and cyclists. With an abundance of transportation options, members and clients can commute by driving, walking or cycling. In fact, a complex cycling infrastructure is available, making the area very bikeable. Finally, dining options — such as Death by Taco, Subway, Iron Cactus, Marlowe, Umami Burger and more — are located nearby, so members and clients can grab a bite to eat on their way to work.
Available Workspaces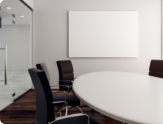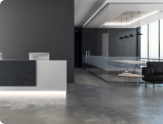 Walk & Ride
95/100

Walker's Paradise

84/100

Excellent Transit

93/100

Biker's Paradise
The area near 350 Townsend Street is ideal for walkers. A car is not required to run errands because everything is nearby. Regarding transit, there are great public transportation options you can make the most of here. A complex cycling infrastructure awaits you in the area surrounding 350 Townsend Street, making it a true biker's paradise.
read more
read less
Location
Address:

350 Townsend Street

Neighborhood:

South of Market

City:

San Francisco, CA

Zip Code:

94107
Calculate Your Commute
Calculate commute by driving, cycling or walking, where available.
Commute calculator powered by Walk Score® Travel Time
Local Highlights
Taxi Stand at Caltrain Station at 4th and King St

0.05 miles

San Francisco 4th & King Street

0.09 miles

King Street & 4th Street

0.11 miles

Caltrain

0.11 miles

4th & King

0.16 miles

2nd & King

0.34 miles

Mission Rock

0.44 miles

Taxi Stand at Oracle Park

0.45 miles

Taxi Stand at InterContinental Hotel

0.58 miles

Taxi Stand at W San Francisco (along Howard St)

0.64 miles
Hyatt Place San Francisco/Downtown

0.29 miles

Hotel VIA

0.38 miles

Virgin Hotel San Francisco

0.52 miles

Intercontinental San Francisco

0.61 miles

Hotel 964

0.62 miles

Signature Hotel S.F.

0.64 miles

Hotel Alder

0.65 miles

Americas Best Value Inn & Suites SOMA

0.66 miles

Sunset Hotel

0.67 miles

W San Francisco

0.67 miles
Academy of Art University - School of Motion Pictures & Television

0.21 miles

Academy of Art University

0.51 miles

UCSF Mission Bay

0.52 miles

Bessie Carmichael Elementary School

0.55 miles

California College of the Arts

0.62 miles

Arthur A Dugoni School of Dentistry

0.64 miles

Academy of Art University - Game Development

0.71 miles

City College of San Francisco Downtown Campus

0.73 miles

Kaplan

0.75 miles

Live Oak School

0.89 miles
Subway

0.10 miles

Iron Cactus

0.12 miles

Marlowe

0.15 miles

Death by Taco

0.16 miles

Coxcomb At Old Zupa Location Not Open Yet

0.16 miles

Fringale

0.16 miles

Cockscomb

0.18 miles

Durso Cafe & Juice Bar

0.20 miles

Umami Burger

0.22 miles

Alexander's Steakhouse

0.22 miles
Safeway

0.13 miles

Gus's Community Market

0.31 miles

Whole Foods Market

0.38 miles

Macy's

0.59 miles

Mi Tierra

0.65 miles

Metreon

0.65 miles

Target

0.70 miles

Trader Joe's

0.71 miles

Bloomingdale's

0.72 miles

Starco Mart

0.77 miles
City Park

0.12 miles

Indoor Public Parking

0.41 miles

Oracle Park Parking Lot A

0.47 miles

Fan Lot

0.50 miles

Metro @ Showplace Square Garage

0.53 miles

Community center garage

0.57 miles

Moscone Garage

0.61 miles

1670 Owens Garage

0.62 miles

450 South Street Garage

0.66 miles

Third Street Garage

0.67 miles
Clarence Place & Townsend

0.33 miles

Berry & 7th

0.46 miles

Apex Hand Car Wash & Detailing

0.49 miles

Alamo

0.55 miles

Avis

0.58 miles

Hawthorne & Folsom (on-street)

0.60 miles

Harriet & Howard (on-street)

0.60 miles

2nd & Folsom

0.61 miles

4th & 16th (UCSF/Outside Lot)

0.65 miles

3rd & 16th (UCSF/Garage)

0.66 miles
Frequently Asked Questions
Do I need a membership to work at a coworking space in San Francisco?

Generally, a coworking membership can be cost-effective for those who primarily work at a desk. However, if you only need occasional and short-term access to a coworking space, consider day passes or hourly subscriptions available at several coworking spaces in San Francisco.?Memberships are normally best-suited for long-term users as they are more affordable than hourly or daily subscriptions and they cater to varying needs. Additionally, many coworking spaces offer added benefits such as networking events, access to gyms, and other amenities, enhancing the overall coworking experience and fostering a vibrant and supportive community.

Can I book a coworking space by the hour? How about for a day/month?

Yes, most coworking spaces in San Francisco offer flexible booking options. However, while monthly rates are commonly available, not all operators offer daily bookings. Hourly rates are typically reserved for meeting rooms and are less commonly used for general workspace access.

What types of coworking spaces are available?

The majority of coworking spaces in San Francisco provide different types of working arrangements to suit both individual workers and teams. For instance, if you only need a space for a few days a month, you can opt for a desk in an open workspace or you can choose a dedicated desk if you plan to use it more regularly. Meanwhile, private offices are ideal for smaller teams that require more privacy, while meeting rooms are available in most locations and are equipped to host presentations, brainstorming sessions or client meetings.

What should a good coworking space in San Francisco provide?

A good coworking space should provide all of the basic amenities needed to get work done — like fast and reliable Wi-Fi, ergonomic furniture and different types of work or relaxing areas — but also extra features, such as printing, copying and scanning services or complimentary beverages or even snacks. Aside from these, coworking spaces provide different work arrangements that suit the varying needs of workers, from open desk areas to private offices. Notably, one of the most beneficial traits of a good coworking space is its community. In most cases, coworking operators foster and nurture a sense of community by allowing different workers from various backgrounds to come together and participate in exciting and fun activities, events and gatherings outside of working hours.

How many coworking spaces are in San Francisco?

Currently, there are 64 coworking spaces up for grabs in San Francisco. However, you can always expand your area of search based on your location or according to convenience. In some cases, you can even find coworking spaces in the suburbs or outside of the main business district.
Co-Spot
Joanna, Founder & Chief Bosses
(415) 800-6890