Available Workspaces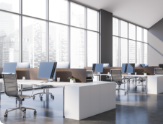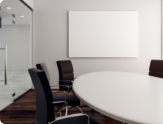 Walk & Ride
79/100

Very Walkable

47/100

Some Transit

73/100

Very Bikeable
The area surrounding 4700 North 12th Street is very walkable. In fact, you can complete most tasks on foot, thanks to the abundance of services and amenities here. Regarding transit, only a few options are currently available for public transportation. 4700 North 12th Street is located in a highly bikeable area that provides a complex cycling infrastructure for your convenience.
read more
read less
Calculate Your Commute
Calculate commute by driving, cycling or walking, where available.
Commute calculator powered by Walk Score® Travel Time
Local Highlights
Campbell/ Central Ave

1.03 miles

Central Ave/ Camelback

1.09 miles

Indian School/ Central Ave

1.21 miles

7th Ave/ Camelback

1.55 miles

Osborn/ Central Ave

1.65 miles

Thomas/ Central Ave

1.97 miles

Encanto/ Central Ave

2.44 miles

19th Ave/ Camelback

2.44 miles

19th Ave/ Montebello

2.68 miles

McDowell/ Central Ave

3.01 miles
Extended Stay America - Phoenix - Biltmore

0.77 miles

Holiday Inn Phoenix-Midtown

1.06 miles

Homewood Suites by Hilton Phoenix-Biltmore

1.08 miles

Sonesta Select Phoenix Camelback

1.19 miles

Hilton Garden Inn Phoenix Midtown

1.41 miles

hotel 502 on Camelback

1.41 miles

Hampton Inn Phoenix-Biltmore

1.42 miles

The Camby

1.59 miles

The Clarendon Hotel and Spa

1.66 miles

Wyndham Garden Phoenix Midtown

1.67 miles
Madison Park Middle School

0.51 miles

Xavier College Preparatory

0.60 miles

Covenent Home School Resource Center

0.61 miles

International Commerce Secondary School

0.63 miles

International Commerce Institute Phoenix

0.63 miles

Humanities and Sciences Academy of the United States

0.63 miles

Argib Network University

0.64 miles

Argib University

0.67 miles

Montecito Community School

0.68 miles

St. Francis Xavier

0.79 miles
Original Gravity

0.01 miles

Culver's

0.42 miles

Whyld Ass

0.52 miles

Sushi Station

0.54 miles

Denny's

0.56 miles

ZK Grill

0.57 miles

Jamba

0.57 miles

Flavors of India

0.59 miles

Chick-fil-A

0.59 miles

Baja Fresh

0.61 miles
Target

0.60 miles

Marshalls

0.80 miles

Fry's Food and Drug

0.90 miles

Bashas'

0.90 miles

AJ's

0.92 miles

Trader Joe's

1.10 miles

Whole Foods Market

1.10 miles

Thrift Store

1.12 miles

Fry's Food and Drug

1.70 miles

Natural Grocers

1.71 miles
Lot E

0.73 miles

Lot C

0.87 miles

Lot A

0.94 miles

Lot B

0.99 miles

Lot D

0.99 miles

Light Rail Park-n-Ride

1.18 miles

4041 Central Plaza Garage

1.22 miles

Park on Central Parking Garage

1.30 miles

Parc Midtown

1.45 miles

Thomas Garage West

1.99 miles
Hertz

0.22 miles

Cobblestone Auto Spa

0.73 miles

Jacksons Car Wash

1.00 miles

Hertz

1.75 miles

Clean Freak

2.02 miles

Drive Time

2.84 miles

Monte Vista Car Wash

2.86 miles

Quick Quack Car Wash

3.50 miles

FireBird Express Car Wash

3.57 miles

Clean Freak Car Wash

4.05 miles
Frequently Asked Questions
What should a good coworking space in Phoenix provide?

A good coworking space should provide all of the basic amenities needed to get work done — like fast and reliable Wi-Fi, ergonomic furniture and different types of work or relaxing areas — but also extra features, such as printing, copying and scanning services or complimentary beverages or even snacks. Aside from these, coworking spaces provide different work arrangements that suit the varying needs of workers, from open desk areas to private offices. Notably, one of the most beneficial traits of a good coworking space is its community. In most cases, coworking operators foster and nurture a sense of community by allowing different workers from various backgrounds to come together and participate in exciting and fun activities, events and gatherings outside of working hours.

How many coworking spaces are in Phoenix?

Currently, there are 39 coworking spaces up for grabs in Phoenix. However, you can always expand your area of search based on your location or according to convenience. In some cases, you can even find coworking spaces in the suburbs or outside of the main business district.

Can I visit or tour the coworking space before making a decision?

In many cases, coworking spaces allow you to take a tour of the location before you fully commit to any type of membership. Some even have virtual tours that you can take from the comfort of your own home. These allow you to view the space, the floorplan, the different types of working arrangements, and the overall design and vibe of the space. This way, you can see if the space matches your needs to make an informed decision.

Are there any pet-friendly coworking spaces in Phoenix?

Some coworking spaces have a pet-friendly policy, allowing you to bring your furry friend and keep them close during your workday. To make sure that you see all of the pet-friendly spaces, filter your search by selecting the "pet-friendly" filter when browsing options in Phoenix. Or, if you're not completely sure, reach out to the operator to inquire about this policy.

Can I book a coworking space by the hour? How about for a day/month?

When it comes to various work arrangements, coworking spaces in Phoenix provide incredibly flexible possibilities; however, not all operators accept hourly and daily reservations. As opposed to regular work arrangements like an open workspace or a dedicated desk, hourly bookings are typically designed for meeting rooms and event venues. However, for users who want to try things out before committing to a space, hot desks are available in some locations, and other operators provide day passes or a trial period.
The Strip 217
Strip 217, The
Why Choose The Strip 217
The Strip 217 is the Venture Hub and Collaborative Workspace of serial entrepreneur Bret Al-Imari.