Amenities
Caffeine zone
Complimentary coffee & tea
Available Workspaces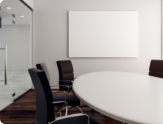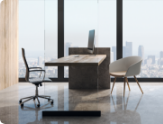 Hours of Operation
Monthly memberships allow 24/7 access to our space.
For meeting rooms and day passes, please see our hours of operation.
Walk & Ride
65/100

Somewhat Walkable

57/100

Good Transit

70/100

Very Bikeable
The vicinity of 3101 North Central Avenue is relatively walkable. You can run some errands on foot, as certain facilities and services are close by. Transit-wise, you can take advantage of various options for public transportation in the area. 3101 North Central Avenue is located in a highly bikeable area that provides a complex cycling infrastructure for your convenience.
read more
read less
Calculate Your Commute
Calculate commute by driving, cycling or walking, where available.
Commute calculator powered by Walk Score® Travel Time
Local Highlights
Osborn/ Central Ave

0.17 miles

Thomas/ Central Ave

0.21 miles

Encanto/ Central Ave

0.73 miles

Indian School/ Central Ave

0.80 miles

Campbell/ Central Ave

1.19 miles

McDowell/ Central Ave

1.35 miles

Central Ave/ Camelback

1.69 miles

Roosevelt/Central

1.73 miles

7th Ave/ Camelback

1.82 miles

Van Buren/ Central Ave

2.24 miles
Hilton Phoenix Suites

0.25 miles

Hampton Inn Phoenix-Midtown-Downtown Area

0.26 miles

Extended Stay America - Phoenix - Midtown

0.27 miles

Ramada Phoenix Midtown

0.32 miles

Wyndham Garden Phoenix Midtown

0.35 miles

Fairfield Inn & Suites Phoenix Midtown

0.57 miles

The Clarendon Hotel and Spa

0.58 miles

Hilton Garden Inn Phoenix Midtown

0.58 miles

Budget Suites of America

0.80 miles

Holiday Inn Phoenix-Midtown

1.07 miles
Creighton University

0.09 miles

BASIS Phoenix Central

0.54 miles

Capital Academic Charter School

0.68 miles

St. Mary's High School

0.70 miles

Phoenix College Osborn Location

0.77 miles

Monterey Park School

0.80 miles

Phoenix College

0.89 miles

Osborn School District #8 District Office

0.90 miles

Clarendon School

0.90 miles

Encanto School

0.95 miles
Jack in the Box

0.09 miles

The good egg

0.09 miles

Jamba

0.09 miles

Jimmy John's

0.10 miles

First Watch

0.10 miles

Thai Basil

0.11 miles

Fired Pie

0.12 miles

Ocotillo

0.25 miles

China Chili

0.27 miles

Blimpie

0.28 miles
Safeway

0.57 miles

Sprouts Farmers Market

0.64 miles

Natural Grocers

0.90 miles

Latino Market

1.25 miles

Safeway

1.30 miles

My Florist Plaza

1.35 miles

Phoenix General

1.77 miles

AJ's

1.79 miles

Fry's Food and Drug

1.99 miles

Target

2.24 miles
Third Avenue Garage

0.28 miles

5th Avenue Garage

0.47 miles

Park on Central Parking Garage

0.59 miles

4041 Central Plaza Garage

0.66 miles

Parc Midtown

0.73 miles

Phoenix College North Lot

0.84 miles

Lot D

0.87 miles

Lot B

0.99 miles

Lot C

1.00 miles

Church Parking

1.06 miles
Cobblestone Auto Spa

1.29 miles

Hertz

1.89 miles

Hertz

1.97 miles

Clean Freak

2.02 miles

Monte Vista Car Wash

2.13 miles

Clean Freak Car Wash

2.32 miles

Jacksons Car Wash

2.47 miles

Drive Time

2.54 miles

Quick Quack Car Wash

2.59 miles

Enterprise

2.61 miles
Frequently Asked Questions
What should a good coworking space in Phoenix provide?

A good coworking space should provide all of the basic amenities needed to get work done — like fast and reliable Wi-Fi, ergonomic furniture and different types of work or relaxing areas — but also extra features, such as printing, copying and scanning services or complimentary beverages or even snacks. Aside from these, coworking spaces provide different work arrangements that suit the varying needs of workers, from open desk areas to private offices. Notably, one of the most beneficial traits of a good coworking space is its community. In most cases, coworking operators foster and nurture a sense of community by allowing different workers from various backgrounds to come together and participate in exciting and fun activities, events and gatherings outside of working hours.

Can I book a coworking space by the hour? How about for a day/month?

Coworking spaces in Phoenix offer highly flexible options when it comes to different work arrangements, however, not all operators offer hourly and daily bookings. These are generally reserved for meeting rooms and event spaces and are generally less applicable to common work arrangements, like an open workspace or a dedicated desk. However, hot desks are available in some locations and certain operators enable day passes or a trial period, for users who want to test the waters before committing to a space.

Can I visit or tour the coworking space before making a decision?

In many cases, coworking spaces allow you to take a tour of the location before you fully commit to any type of membership. Some even have virtual tours that you can take from the comfort of your own home. These allow you to view the space, the floorplan, the different types of working arrangements, and the overall design and vibe of the space. This way, you can see if the space matches your needs to make an informed decision.

How many coworking spaces are in Phoenix?

Currently, there are 39 coworking spaces up for grabs in Phoenix. However, you can always expand your area of search based on your location or according to convenience. In some cases, you can even find coworking spaces in the suburbs or outside of the main business district.

What types of coworking spaces are available?

The majority of coworking spaces in Phoenix provide different types of working arrangements to suit both individual workers and teams. For instance, if you only need a space for a few days a month, you can opt for a desk in an open workspace or you can choose a dedicated desk if you plan to use it more regularly. Meanwhile, private offices are ideal for smaller teams that require more privacy, while meeting rooms are available in most locations and are equipped to host presentations, brainstorming sessions or client meetings.
Workstyle Flexible Spaces
Workstyle Flexible Spaces
(877) 233-3699
Why Choose Workstyle Flexible Spaces
Our flexible spaces naturally encourage businesses and entrepreneurs to network, brainstorm, and work together. Countless Workstyle customers have found partners and customers in our modern lounge areas and common work spaces. Break free from the confines of your current space and try out a new style of work.