If you want to benefit from a professional and flexible work environment in the heart of Boston, then Staples Studios Boston is the perfect choice. Due to its location in the Downton-Financial District at 1 Washington St., you'll have quick access to various restaurants and stores, such as T.J.Maxx or Target, as well as hotels in the vicinity. Running errands is also a breeze as everything is close by with bus stations right at its doorstep and biking infrastructure at your disposal, as well.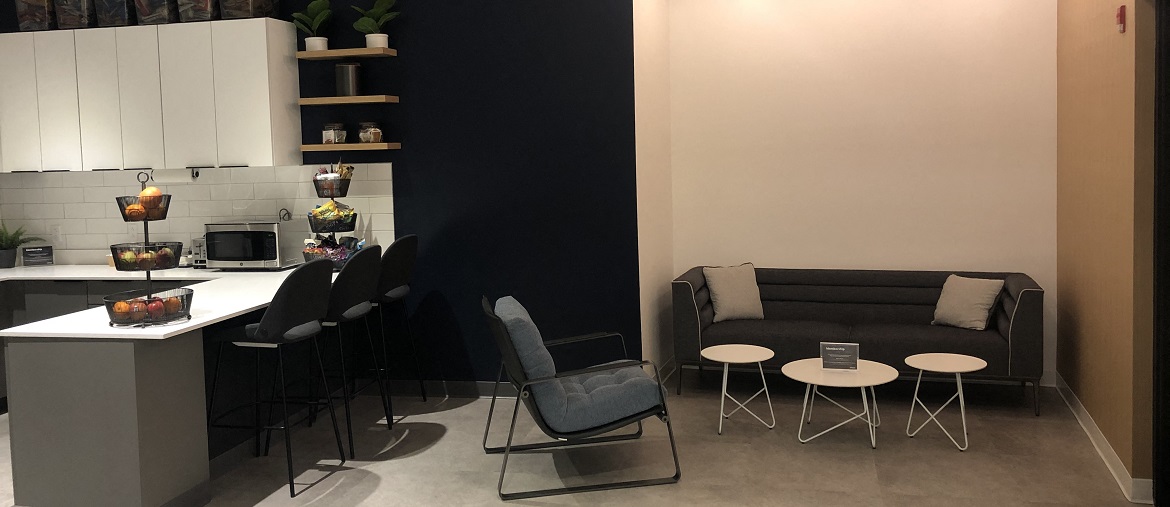 Notably, because there's not one size that fits all, Staples Studios caters to a variety of different work styles.  Whether you thrive in a bustling, communal area or require a quieter nook for focused tasks, the flexible work zones are tailored to your preferences. Or, if you're looking for an open workstation for just a day, open desks are the ideal choice for you. Otherwise, if you often find yourself in need of a dedicated desk where you can store your belongings and work for a slightly longer period of time, perhaps consider becoming a monthly member and selecting the dedicated desk option. And, when collaboration is on the agenda, book one of the modern meeting rooms on an hourly basis to accommodate your sessions, meetings or brainstormings. In any case, everything is designed to match your workflow and exact work needs.
Meanwhile, the space itself provides a balanced combination of utility and comfort to help you make the most of your workday. Specifically, expect reliable, high-speed Wi-Fi; ergonomic seating for your comfort; and well-lit workstations that cater to your productivity. Need a private space for a call? The cozy phone booths are up for grabs. Then, when you feel like taking a break, you can choose from the complimentary tea and premium coffee selections to boost your energy levels. You don't even need to worry about printing or successful presentations, either, as Staples Studios provides monitors, whiteboards, TVs and printers. Plus, your communication flows in an organized, professional and hassle-free way with the help of the mail services provided here. However, if you do encounter any issues, the receptionist or secretarial staff are available to assist you.
Take a closer look at everything Staples Studios Boston has to offer and book your space now!