With remote work becoming a mainstay, adopting the digital nomad lifestyle is still a popular choice for both employees or business owners who want to enjoy the flexibility of working from anywhere. While leaving your home behind for another place takes a lot of planning, make sure to include self storage on your list. It's a great service that can help you better manage your belongings during moments of transition. Most Americans turn to self storage when moving locally, but the service is equally helpful when you're temporarily moving to another U.S. state or even abroad. Let's take a look at some instances when self storage can help if you're a digital nomad while also considering what you should know about renting a storage unit.
Instances When You Can Rent Self Storage If You're a Digital Nomad
1. If You're a Renter
If you're renting, you're most likely considering whether to keep your current lease or not for the duration of your stay outside of the country. If you're taking on the digital nomad life, you're most likely to spend at least a few months away. If you can save up on the rent money while you're not even living in your apartment, it's worth it to do so. Worried about your belongings? You can put them in a storage unit for the duration of your travels. Self storage is always cheaper than apartment rent, so you'd still be making substantial savings. You might be able to fit the contents of a small apartment in a 10'x10' unit, but for a two-bedroom apartment, you will need a 10'x15' unit.
2. If You're a Car Owner
Chances are you own a vehicle and need a place to keep it while you're away. This need becomes even more apparent for renters who often rely on parking spots that come with the lease. Not keeping your apartment means you don't have that space anymore, which is where car storage – a dedicated self storage option for vehicles – offers a safer alternative to renters who are car owners. A 10'x20' unit is the typical unit that can house a standard car, but you can always upgrade to a 10'x30' if your car is larger.
If you're a homeowner, you probably have a garage to keep your car in, but it might not offer the best conditions for long-term storage. Unlike your garage, car self storage offers ideal temperature and humidity levels so that your car stays in good condition until you return.
Regardless of your housing of choice, if you're an electric car owner or you're driving conventional, the need for a climate-controlled becomes even more apparent. To ensure that the battery retains its full power, it shouldn't be exposed to extreme cold temperatures. Therefore, if you live in a colder climate, make sure your EV is staying a storage unit for the duration of your travels to safeguard its battery.
3. If You're a Collector
While you are basking in the sun on some tropical island with your laptop in front of you, you will still need a place to keep your collection, whether you're into comics, coins, dolls and toys, stamps or fine art. You could have your collection stay with friends while you're away, but if it's quite extensive, you will need to find it a temporary home. A climate-controlled unit is ideal for these types of items, as it provides the proper environment to help your special items preserve their qualities.
4. If You're a Small Business Owner
If you're a small business that decides to take their business on the go for a while, you might want to consider what arrangements to make with your main business premises. While many small business entrepreneurs operate their business from their home office, they could also rent an office space or go to a coworking place from time to time. Regardless of your choice of work location within the country, you might discover that you might need a place to keep your paper-based paper records – and your home or car trunk can no longer fit them – which is why turning to self storage can be a practical solution. A 5'x10' or a 10'x10' unit might do the job, depending on the volume of paperwork you're intending to store.
5. If You're a Boat Owner
If you own a boat and are planning to leave the country, you might also need to make plans for keeping your boat safe. Your driveway or backyard is not ideal – think exposure to elements which can damage your boat. Besides, many homeowner associations do not allow storing your boat in these spaces. A much better option is to put it in storage. Boat storage comes with indoor and outdoor options. If you live in a milder climate, you might be able to turn to outdoor storage, which mainly consists of an enclosed parking spot. Make sure to cover your boat with a cover slip to offer it some protection against exposure to sunlight, rain and dust, which can corrode the exterior of the watercraft.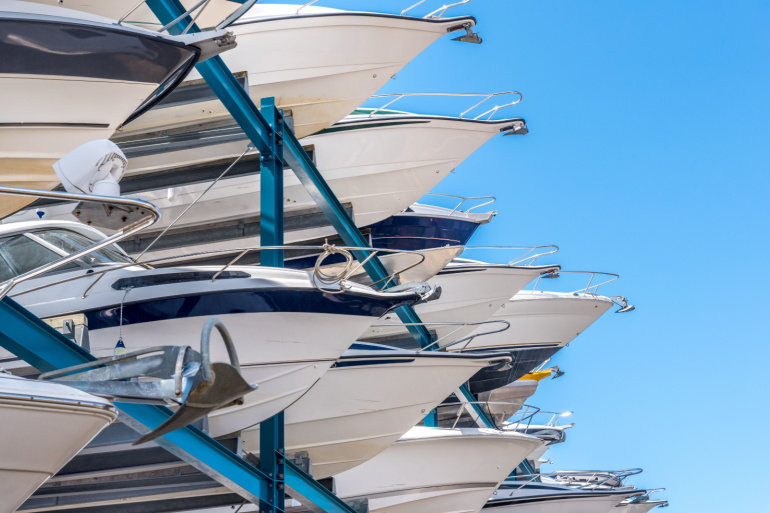 Turn to indoor storage if you live in a colder climate to avoid exposing your boat to the cold temperatures. Indoor storage comes in the form of a warehouse or individual storage units. Ideally, you should consider a climate-controlled unit for your boat – it ensures the right temperature and humidity to make sure your boat stays in excellent shape until you're ready to use it again. A 10'x30' unit can fit a shorter boat (20 ft. in length), but for a larger boat, you'd need a 10'x40' or a 10'x45' unit.
6. If You're an RV Owner
RVing has been picking up in the past few years as more people were looking to enjoy the outdoors. In fact, based on estimates offered by the RV Industry Association, RV shipments are on track to surpass 350K units in 2024, about 22% more than in 2023. If you happen to be among RV owners and your digital nomad trip is taking you overseas, you might need to find your RV a temporary home. Putting it in storage can ensure your vehicle stays dry and safe. Make sure to go for a climate-controlled unit, which provides enhanced protection. A smaller RV can fit into a standard 10'x20' unit, but for a larger campervan, you might need to turn larger units such as a 10'x30', 12'x40' or 20'x35', to name a couple of unit sizes.
How To Use Self storage
If you're a first-time renter, there are some things you should know about using self storage to make the best of your experience. Here's what to consider:
1.      Storage Facility Amenities
Based on your storage needs, here are some essential amenities to keep in mind before renting a storage unit:
A climate-controlled unit is ideal for storing furniture, appliances, electronics, vehicles, vintage items and art pieces, as temperature and humidity are kept at ideal levels to prevent any damage to the items stored. Ask whether the facility you're interested in renting from offers climate-controlled units, as not all of them do.
Many facilities offer round-the-clock access, which allows you to come to your unit at your convenience. This can be especially helpful if you have a busy schedule, which is likely to happen as you're planning your trip abroad. If this feature is important to you, inquire about it before signing a lease.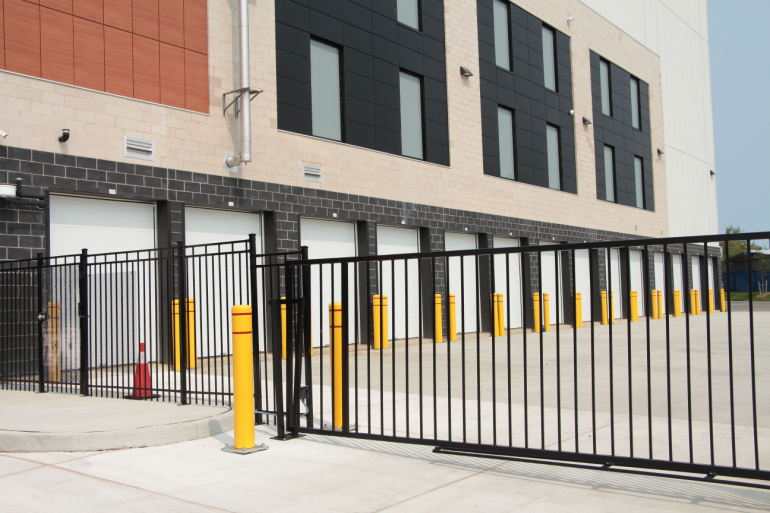 When you're putting your belongings in a storage unit, you're entrusting them to the facility. Check to see if the place is safe before doing so. Fencing, gated access and keypad entry are some security features to look for. Video surveillance is another security feature that can give you peace of mind while you're keeping your things with that facility.
2.      Cost of a Storage Unit
The cost of renting a self storage unit can be different based on amenities and location, among other aspects. Bigger cities, where the service is in demand, will typically have higher rates as compared to the suburbs or rural areas. However, renting a standard 10'x10' unit (non-climate-controlled) can cost you around $128/month, on average. A 10'x10' climate-controlled unit rents, on average, for $144/month. Smaller units, such as a standard 5'x5' ($57/month) or a 5'x10' ($81/month) rent for less. If you need larger units, you'd end up paying about $167/month for a 10'x15' and $204/month for a standard 10'x20'. A 10'x30' unit, which can also hold the contents of a three- or four-bedroom home, can run for $267/month, nationally.
The cost of a storage unit can also depend on the duration of the lease. While renting month-by-month is possible, long-term renting (6+ months) can come with a reduction in price. Also, watch out for discounts and promos – a lot of times, facilities offer the first month free of charge for long-term renters.
3.      Self Storage Insurance
While many facilities offer enhanced security, you're better off having an insurance policy in place to ensure that your items are covered in case of unforeseen events. If you're a homeowner, check to see if your homeowner's insurance offers coverage for items kept in self storage. You can also get dedicated storage insurance – for instance, GoodShield, an insurance policy offered by Yardi, can ensure your belongings are safe while in storage.
Now that you're more familiar with how self storage can help you if you're a digital nomad, you can start planning your trip with peace of mind, knowing that your belongings are safe while you're away. One more thing: before you take off on your next amazing adventure, make a plan to have someone care for your cat, dog or hamster if you're a pet owner and will have to temporarily part with your furry friend.