Fully serviced private office space for you and your team in Spaces Grand Boulevard
Amenities
Caffeine zone
Complimentary coffee & tea
Classic
24/7 security
High-speed internet
High-speed wifi
Community
Access to global network
Equipment
Printer
Projector
TV/Monitor
White boards
Facilities
Bike storage
Cleaning services
Mail services
Parking
Pet friendly
Privacy booths
Receptionist/Secretarial services
Window view
Food & Bev
Catering
Free water
Relaxation
Business lounge
Lounge area
Available Workspaces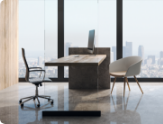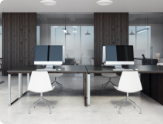 Walk & Ride
100/100

Walker's Paradise

100/100

Rider's Paradise

87/100

Very Bikeable
The area near 123 South Broad Street is ideal for walkers. A car is not required to run errands because everything is nearby. In terms of transit, you can benefit from first-class public transportation options. 123 South Broad Street is located in a highly bikeable area that provides a complex cycling infrastructure for your convenience.
read more
read less
Location
Address:

123 South Broad Street

Neighborhood:

Washington Square West

City:

Philadelphia, PA

Zip Code:

19109
Calculate Your Commute
Calculate commute by driving, cycling or walking, where available.
Commute calculator powered by Walk Score® Travel Time
Local Highlights
Walnut-Locust

0.08 miles

12th-13th & Locust

0.18 miles

Broad Street Line Entrance

0.18 miles

Eastbound MFL Entrance

0.19 miles

15th-16th & Locust

0.20 miles

13th Street

0.20 miles

15th Street

0.21 miles

City Hall

0.23 miles

11th Street

0.32 miles

Suburban Station

0.36 miles
The Inn At The Union League

0.05 miles

Holiday Inn Express

0.07 miles

Hyatt at The Bellevue

0.08 miles

The Inn at the League

0.08 miles

Cambria Hotel Philadelphia Downtown Center City

0.09 miles

The Ritz-Carlton, Philadelphia

0.10 miles

W Hotel & Element by Westin Philadelphia

0.12 miles

DoubleTree by Hilton Hotel Philadelphia Center City

0.13 miles

Residence Inn Philadelphia Center City

0.21 miles

Loews Philadelphia Hotel

0.22 miles
Thomas R. Kline School of Law

0.17 miles

Philadelphia Classical School

0.26 miles

University of the Arts

0.29 miles

Peirce College

0.33 miles

Curtis Institute of Music

0.38 miles

Thomas Jefferson University

0.38 miles

Saint Peter Clavers School

0.40 miles

Independence Charter School

0.44 miles

Drexel University College of Nursing and Health Professions

0.47 miles

Drexel University College Of Medicine

0.48 miles
HipCityVeg

0.03 miles

Sahara Grill

0.04 miles

Dunkin' Donuts

0.05 miles

Time

0.06 miles

Morton's The Steakhouse

0.06 miles

The Capital Grille

0.06 miles

Opa

0.07 miles

Fratelli's

0.08 miles

Lolita

0.08 miles

Sampan

0.08 miles
Macy's

0.13 miles

Target

0.21 miles

The Shops at Liberty Place

0.27 miles

MOM's Organic Market

0.28 miles

Bloomingdale's

0.28 miles

TJ Maxx

0.29 miles

Trader Joe's

0.31 miles

Marshalls

0.33 miles

PA General Store

0.38 miles

Rittenhouse Market

0.40 miles
The Lift at Juniper

0.05 miles

Midtown Garage

0.08 miles

DoubleTree Parking Garage

0.15 miles

12th & Walnut Garage

0.16 miles

Avenue of the Arts Garage

0.22 miles

ABM Parking Services

0.22 miles

Latimer Garage

0.22 miles

Town Garage

0.24 miles

Kimmel Center Parking Garage

0.25 miles

TJU Hamilton Garage

0.28 miles
1309 Locust

0.13 miles

15th & Walnut

0.15 miles

13th & Locust

0.15 miles

12th & Sansom

0.17 miles

12th & Chancellor

0.20 miles

WashWest

0.22 miles

15th & Spruce

0.23 miles

13th & Pine

0.31 miles

13th & Waverly

0.33 miles

Broad & Lombard

0.34 miles
Frequently Asked Questions
Do I need a membership to work at a coworking space in Philadelphia?

Yes, in some instances, a membership will be required for you to use the space. However, the options are highly flexible and many operators even provide day passes or certain arrangements, like meeting rooms, that are available on an hourly basis. Memberships are generally more cost-effective in the long term and come with extra perks, amenities and services included. Users who opt for a monthly membership, for example, are usually granted access to all the communal areas of the coworking space, the kitchen or the other amenities included in the subscription. One of the biggest perks of coworking memberships is that they enable members from different backgrounds to come together a form a community of professionals, who can grow together, network and participate in various events, generally organized on the premise.

Can I book a coworking space by the hour? How about for a day/month?

In Philadelphia, the majority of coworking spaces do provide flexible booking alternatives. However, keep in mind that, although monthly rates are widely available, not all operators provide daily bookings. Hourly reservations are generally used for meeting spaces and are less common when it comes to access to the general workspace.

What types of coworking spaces are available?

The majority of coworking spaces in Philadelphia provide different types of working arrangements to suit both individual workers and teams. For instance, if you only need a space for a few days a month, you can opt for a desk in an open workspace or you can choose a dedicated desk if you plan to use it more regularly. Meanwhile, private offices are ideal for smaller teams that require more privacy, while meeting rooms are available in most locations and are equipped to host presentations, brainstorming sessions or client meetings.

What should a good coworking space in Philadelphia provide?

A good coworking space should provide all of the basic amenities needed to get work done — like fast and reliable Wi-Fi, ergonomic furniture and different types of work or relaxing areas — but also extra features, such as printing, copying and scanning services or complimentary beverages or even snacks. Aside from these, coworking spaces provide different work arrangements that suit the varying needs of workers, from open desk areas to private offices. Notably, one of the most beneficial traits of a good coworking space is its community. In most cases, coworking operators foster and nurture a sense of community by allowing different workers from various backgrounds to come together and participate in exciting and fun activities, events and gatherings outside of working hours.

How many coworking spaces are in Philadelphia?

Currently, there are 40 coworking spaces up for grabs in Philadelphia. However, you can always expand your area of search based on your location or according to convenience. In some cases, you can even find coworking spaces in the suburbs or outside of the main business district.
Spaces
IWG
(972) 764-8885