Located in the neighborhood of College Park in Atlanta, this Workstyle Flexible Spaces location at 4751 Best Road is a coworking space that caters to entrepreneurs, startups, and small to medium-sized companies that want to grow their businesses in the capital. Specifically, the building features four floors consisting of private offices, meeting rooms, lounge areas and kitchen/coffee bars available for all members. Here, the large, central fountain in front of the main entrance — together with the luxurious lobby — will impress your clients and make you feel like a high-end executive whenever you come to work. Additionally, the 4751 Best Road coworking space promotes productivity and creativity, and the fully furnished offices will ensure you feel comfortable while checking tasks off your to-do list for the day.
Meanwhile, the kitchen features a big counter where you can have a cup of coffee or tea on the house and enjoy the company of other members and professionals in the building. There's also a lounge area where you can have lunch or a chat with your teammates. Plus, the Wi-Fi connection is strong across the whole building, and printing, copying and scanning services are also available upon request. Furthermore, the conference rooms have all of the necessary tech equipment, including TV monitors, boards, and teleconferencing systems, thereby ensuring that your business calls or in-person client meetings go smoothly.
In terms of accessibility, reaching the 4751 Best Road coworking space is easy by car as it's just a short ride from the city center. However, there are only a few public transit options, and the area isn't particularly well-suited for cycling. Still, the location is more than convenient given its close proximity to the Georgia Convention Center and Hartsfield-Jackson International Airport. There are also numerous hotels in the area for your guests and visitors, and several interstates are easily accessible. Best of all, this Workstyle Flexible Spaces coworking space is open 24/7 to all members, so you can enjoy a creativity-driven environment with a luxurious feel whenever your work schedule demands it.
Amenities
Caffeine zone
Complimentary coffee & tea
Available Workspaces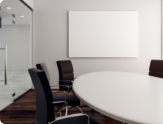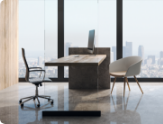 Hours of Operation
Monthly memberships allow 24/7 access to our space.
For meeting rooms and day passes, please see our hours of operation.
Walk & Ride
28/100

Car-Dependent

46/100

Somewhat Bikeable
Working in the area near 4751 Best Road will likely require a car, as most services and amenities are located further away. 4751 Best Road's bikeable score is relatively low and has minimal infrastructure dedicated to cycling.
read more
read less
Calculate Your Commute
Calculate commute by driving, cycling or walking, where available.
Commute calculator powered by Walk Score® Travel Time
Local Highlights
Rental Car Center

1.02 miles

Airport

1.22 miles

GICC/Gateway Center

1.25 miles

Domestic Terminal

1.34 miles

T Gates

1.39 miles

A Gates

1.52 miles

B Gates

1.67 miles

C Gates

1.82 miles

College Park

1.87 miles

D Gates

1.98 miles
The Westin Atlanta Airport

0.08 miles

Atlanta Airport Marriott

0.11 miles

Courtyard Atlanta Airport South/Sullivan Road

0.19 miles

Fairfield Inn & Suites Atlanta Airport South/Sullivan Road

0.22 miles

Hilton Garden Inn Atlanta Airport/Millenium Center

0.22 miles

Microtel Inn & Suites by Wyndham Atlanta Airport

0.26 miles

Quality Inn Atlanta Airport-Central

0.27 miles

Sleep Inn Atlanta Airport

0.29 miles

La Quinta Inn & Suites Atlanta Airport

0.30 miles

Holiday Inn Express

0.31 miles
The Meadows Elementary School

1.46 miles

Northcut School

1.48 miles

North Clayton High School

1.57 miles

North Clayton Junior High School

1.59 miles

Lake Shore High School

1.73 miles

College Park High School

2.17 miles

McClarin Alternative School

2.18 miles

World Changes Christian Academy

2.18 miles

West Clayton School

2.22 miles

Eastern School

2.28 miles
Ruby Tuesday

0.32 miles

Dairy Queen

0.83 miles

Piccadilly

0.89 miles

Waffle House

0.90 miles

Genesis Bar & Grill

0.91 miles

224 West African Cuisine

0.93 miles

BackStage

0.96 miles

Cozumel Cantina

0.98 miles

Burger King

0.98 miles

Waffle House

0.99 miles
Wayfields

2.50 miles

Aldi

2.69 miles

Walmart Supercenter

2.81 miles

Walmart Express

2.89 miles

Burlington

3.09 miles

Marshalls

3.13 miles

Target

3.29 miles

Beauty Master

3.33 miles

Marshalls

3.44 miles

Ross

3.45 miles
Park Ride Lot A

0.57 miles

Park Ride Lot C

0.66 miles

Park Ride Lot B

0.75 miles

Vistor and Local Rentals

1.00 miles

Terminal South Economy

1.05 miles

Cell Phone Lot

1.07 miles

ATL West Parking Deck

1.11 miles

Terminal West Economy

1.18 miles

Terminal South Daily

1.19 miles

Terminal South Gold Lot

1.21 miles
Enterprise

1.68 miles

Empire Auto Rental

2.83 miles

ValueMax

3.63 miles

Enterprise

4.48 miles

Express Car Wash

4.63 miles

Enterprise

5.61 miles

Cash Car Rental

6.59 miles

Budget

6.62 miles

Avis

7.51 miles

Enterprise

7.73 miles
Frequently Asked Questions
Can I book a coworking space by the hour? How about for a day/month?

Coworking spaces in College Park offer highly flexible options when it comes to different work arrangements, however, not all operators offer hourly and daily bookings. These are generally reserved for meeting rooms and event spaces and are generally less applicable to common work arrangements, like an open workspace or a dedicated desk. However, hot desks are available in some locations and certain operators enable day passes or a trial period, for users who want to test the waters before committing to a space.

Are there any pet-friendly coworking spaces in College Park?

There are coworking spaces in College Park that accept pets so you can bring your four-legged companion and keep them nearby while you work. When looking at the available options, narrow your search to ensure that you pick a pet-friendly location by selecting the "pet-friendly" filter. If you're still unsure, reach out to the operator and ask them about this policy.

Can I visit or tour the coworking space before making a decision?

Coworking spaces frequently let you visit the facility before committing to any kind of membership. Some even offer virtual tours that you can view from the comfort of your home. These tours allow you to see the space's layout and the many working arrangements, as well as the design as a whole. By doing so, you can determine whether the space meets your demands in order to make a wise choice.

How many coworking spaces are in College Park?

There are 6 coworking spaces available right now in College Park. However, if you broaden your search region to better match the location of your home or explore a certain area of interest, you'll likely find additional options as some coworking spaces are also available outside of the major commercial areas in the suburbs.

What should a good coworking space in College Park provide?

The best way that coworking spaces support a hassle-free workday is through their most crucial amenities. These range from fast and reliable Wi-Fi to comfortable, ergonomic furniture and a variety of workspaces for different types of professionals. Many coworking operators also include beverages and snacks in their memberships to help workers stay energized throughout the day. Or, if you're looking to connect and network with your own team or other entrepreneurs coming from different backgrounds, focus your search on a coworking space that has a close-knit community. These are often easy to spot because they're nurtured by regular events that bring members together and help them establish professional and personal connections.
Workstyle Flexible Spaces
Workstyle Flexible Spaces
(877) 233-3699
Why Choose Workstyle Flexible Spaces
Our flexible spaces naturally encourage businesses and entrepreneurs to network, brainstorm, and work together. Countless Workstyle customers have found partners and customers in our modern lounge areas and common work spaces. Break free from the confines of your current space and try out a new style of work.