For freelancers, students, or remote professionals looking for an open, quiet and productivity-driven workspace, the Workstyle office space located in North Atlanta will be a perfect choice. As with other office spaces provided by Workstyle, it's designed to provide members with a great work experience by providing a well-equipped and collaborative environment for members to interact, brainstorm and create.
Specifically, this modern office space is situated in a five-story building that features a range of flexible membership options. The workspace itself is designed with various artistic and aesthetic features to provide its members with a cultured feel. It also features coworking spaces where members can work at any desk they feel most productive or private office spaces for members who require a little more privacy in their work routine. These private offices can come fully and professionally furnished for members who need a space to work in, or they can come unfurnished and empty to allow members to style their workspace the way they see fit. Likewise, for further flexibility, members can access the space 24/7, allowing them to work at any time unhindered. In addition to 24/7 access, the building also boasts impeccable security to ensure that members feel safe whenever they're working.
Additionally, packaged with any of the membership options is access to the workspace's modern conference room, which is equipped with state-of-the-art presentation equipment. From projectors to monitors, glass whiteboards, and more, everything is set for successful presentations and collaborative sessions. Plus, events, seminars and other special occasions can take place in the dedicated event halls that the space provides. These spaces offer a versatile and professional setting to create memorable experiences and leave a lasting impression on clients, partners and employees. Other amenities include a lounge area that also serves as a kitchen with a coffee bar, as well as high-speed, complimentary Wi-Fi.
Meanwhile, the workspace's central location in north Atlanta makes it a perfect hub for both work and leisure, thereby ensuring that everything needed is within reach. Also within the vicinity are the Cumberland Mall and Akers Mill Shopping Center, offering a wide range of shopping and dining options. From well-known brands such as Pappadeaux Seafood Kitchen to local eateries, like Jamaican Jerk, there's something to satisfy every craving.
Amenities
Caffeine zone
Complimentary coffee & tea
Available Workspaces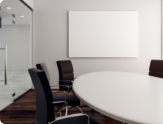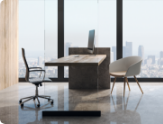 Hours of Operation
Monthly memberships allow 24/7 access to our space.
For meeting rooms and day passes, please see our hours of operation.
Walk & Ride
57/100

Somewhat Walkable

26/100

Somewhat Bikeable
The vicinity of 1995 North Park Place Southeast is relatively walkable. You can run some errands on foot, as certain facilities and services are close by. 1995 North Park Place Southeast's bikeable score is relatively low and has minimal infrastructure dedicated to cycling.
read more
read less
Location
Address:

1995 North Park Place Southeast

Neighborhood:

Chattahoochee Bluffs

City:

Atlanta, GA

Zip Code:

30339
Calculate Your Commute
Calculate commute by driving, cycling or walking, where available.
Commute calculator powered by Walk Score® Travel Time
Local Highlights
Medical Center MARTA

7.32 miles

Medical Center

7.35 miles

Buckhead

7.47 miles

North Springs

7.53 miles

Sandy Springs

7.54 miles

Dunwoody MARTA

7.82 miles

Dunwoody

7.83 miles

Lenox

8.11 miles

Lindbergh Center

8.51 miles

Brookhaven

8.63 miles
Courtyard Atlanta Windy Hill/Ballpark

0.22 miles

DoubleTree

0.27 miles

Country Hearth Inn & Suites

0.33 miles

Extended Stay America

0.34 miles

Comfort Inn & Suites

0.40 miles

Masters Inn Economy

0.42 miles

Red Roof Inn

0.43 miles

Motel 6 - Stadium

0.44 miles

Country Inn & Suites

0.50 miles

Tru by Hilton Atlanta Galleria Ballpark

0.54 miles
Argyle Elementary School

1.59 miles

Rose Garden School

1.66 miles

Hawthorne School

1.84 miles

East Cobb Middle School

2.15 miles

Brumby Elementary School

2.22 miles

Campbell Middle School

2.39 miles

Eastvalley Elementary School

2.54 miles

Sope Creek Elementary School

2.61 miles

Smyrna Elementary School

2.62 miles

Eastside Baptist Church & School

2.64 miles
Wing City

0.17 miles

Chick-fil-A

0.26 miles

China Station

0.31 miles

Popeyes

0.31 miles

Subway

0.32 miles

Panda Express

0.32 miles

J. Buffalo Wings

0.33 miles

Dunkin'

0.34 miles

Waffle House

0.35 miles

Wendy's

0.36 miles
Ollies

0.29 miles

Tomato Japanese Grocery

0.34 miles

Burlington

0.47 miles

Target

0.48 miles

Bealls Outlet

0.48 miles

Walmart Supercenter

0.62 miles

Super Mercado La Villa

0.82 miles

Goianão Brazilian Market

0.93 miles

Sprouts Farmers Market

1.06 miles

Marshalls

1.07 miles
Braves North 29

0.80 miles

Braves East 42

0.91 miles

Braves East 40

1.09 miles

Braves East 51

1.10 miles

Braves East 47

1.11 miles

Truist Park Orange Valet Deck

1.14 miles

Braves East 31

1.18 miles

Battery Park Delta Deck

1.20 miles

Green Parking

1.22 miles

Braves East 52

1.25 miles
Enterprise

0.30 miles

Quick & Ez Rent-A-Car

0.39 miles

Car Spa

0.42 miles

Hertz

0.83 miles

AmeriDrive

0.85 miles

Enterprise

1.02 miles

Jiffy Lube

1.14 miles

Hertz

1.21 miles

Car Wash

1.39 miles

Avis

1.97 miles
Frequently Asked Questions
What should a good coworking space in Atlanta provide?

A good coworking space should provide all of the basic amenities needed to get work done — like fast and reliable Wi-Fi, ergonomic furniture and different types of work or relaxing areas — but also extra features, such as printing, copying and scanning services or complimentary beverages or even snacks. Aside from these, coworking spaces provide different work arrangements that suit the varying needs of workers, from open desk areas to private offices. Notably, one of the most beneficial traits of a good coworking space is its community. In most cases, coworking operators foster and nurture a sense of community by allowing different workers from various backgrounds to come together and participate in exciting and fun activities, events and gatherings outside of working hours.

How many coworking spaces are in Atlanta?

Currently, there are 109 coworking spaces up for grabs in Atlanta. However, you can always expand your area of search based on your location or according to convenience. In some cases, you can even find coworking spaces in the suburbs or outside of the main business district.

Can I visit or tour the coworking space before making a decision?

In many cases, coworking spaces allow you to take a tour of the location before you fully commit to any type of membership. Some even have virtual tours that you can take from the comfort of your own home. These allow you to view the space, the floorplan, the different types of working arrangements, and the overall design and vibe of the space. This way, you can see if the space matches your needs to make an informed decision.

Are there any pet-friendly coworking spaces in Atlanta?

Some coworking spaces have a pet-friendly policy, allowing you to bring your furry friend and keep them close during your workday. To make sure that you see all of the pet-friendly spaces, filter your search by selecting the "pet-friendly" filter when browsing options in Atlanta. Or, if you're not completely sure, reach out to the operator to inquire about this policy.

Can I book a coworking space by the hour? How about for a day/month?

Coworking spaces in Atlanta offer highly flexible options when it comes to different work arrangements, however, not all operators offer hourly and daily bookings. These are generally reserved for meeting rooms and event spaces and are generally less applicable to common work arrangements, like an open workspace or a dedicated desk. However, hot desks are available in some locations and certain operators enable day passes or a trial period, for users who want to test the waters before committing to a space.
Workstyle Flexible Spaces
Workstyle Flexible Spaces
(877) 233-3699
Why Choose Workstyle Flexible Spaces
Our flexible spaces naturally encourage businesses and entrepreneurs to network, brainstorm, and work together. Countless Workstyle customers have found partners and customers in our modern lounge areas and common work spaces. Break free from the confines of your current space and try out a new style of work.