The coworking space at 8200 NW 41st St. offers convenience, flexibility and a thriving professional community for every field. Situated in a quiet, suburban setting, this coworking facility is easily accessible from various parts of the city, thereby making it an ideal choice for professionals seeking a peaceful and productive work environment.
Specifically, 8200 NW 41st St. offers a wide range of flexible workstation arrangements to meet your specific needs. Whether you require a private office, office hours package, conference rooms or virtual services, they have you covered. Unlike traditional glass fishbowl offices, private offices here have solid walls to provide a more private and comfortable atmosphere that feels like a home, rather than an office. This attention to detail creates an inviting and professional ambiance that's perfect for focused work and client meetings. At the same time, the on-site staff is ready to assist you with any requests and provides award-winning professional support.
Meanwhile, for those who value convenience, Quest Workspaces Doral is located near several key attractions and amenities, and its proximity to I-95 and the Florida Turnpike ensures easy access to major transportation routes. Additionally, nearby landmarks — such as the Kravis Center for the Performing Arts, the Flagler Museum, Palm Beach Atlantic University, the commercial district and the waterfront — provide ample opportunities for relaxation and entertainment after work. Then, when it comes to travel, 8200 NW 41st St. is conveniently close to the Palm Beach International Airport, which makes it a breeze for professionals who frequently need to fly in and out of the area. What's more, popular destinations — such as Palm Beach Island, the Palm Beach Convention Center, PGA Commons, Rosemary Square, City Place and West Palm Beach — are just a short distance away.
Open 24/7, 8200 NW 41st St. is the ultimate choice for professionals looking for a coworking space that offers flexibility, amenities and a supportive community.
Amenities
Caffeine zone
Complimentary coffee & tea
Available Workspaces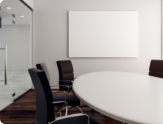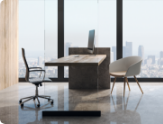 Hours of Operation
Monthly memberships allow 24/7 access to our space.
For meeting rooms and day passes, please see our hours of operation.
Walk & Ride
64/100

Somewhat Walkable

42/100

Some Transit

47/100

Somewhat Bikeable
The vicinity of 8200 Northwest 41st Street is relatively walkable. You can run some errands on foot, as certain facilities and services are close by. Regarding transit, only a few options are currently available for public transportation. 8200 Northwest 41st Street's bikeable score is relatively low and has minimal infrastructure dedicated to cycling.
read more
read less
Calculate Your Commute
Calculate commute by driving, cycling or walking, where available.
Commute calculator powered by Walk Score® Travel Time
Local Highlights
Palmetto

2.28 miles

Okeechobee

2.69 miles

4

3.06 miles

Gates E20-E35

3.12 miles

3

3.31 miles

Gates E2-E11

3.36 miles

MIA Station

3.49 miles

2

3.49 miles

1

3.64 miles

Hialeah

3.83 miles
Fairfield Inn & Suites by Marriott Miami Airport West/Doral

0.16 miles

AC Hotel by Marriott Miami Airport West/Doral

0.16 miles

Holiday Inn Express Miami Airport Doral Area

0.23 miles

Hyatt Place Miami Airport-West/Doral

0.25 miles

Hampton Inn Miami-Airport West

0.38 miles

Marriott's Villas at Doral

0.39 miles

Courtyard by Marriott Miami Airport West/Doral

0.43 miles

Quality Inn Miami Airport - Doral

0.49 miles

Wingate by Wyndham Miami Airport

0.51 miles

Trump National Doral Miami

0.52 miles
Caribbean Center for Advanced Studies Miami Institute

0.18 miles

Renaissance Charter Middle School

0.55 miles

Miami Springs Montessori School

1.68 miles

Doral Academy Elementary

1.83 miles

Carlos Albizu University

1.89 miles

URBE University

2.03 miles

Miami Springs Baptist Church Kindergarten

2.07 miles

New Beavers Kiddie Kollege

2.11 miles

All Angels Episcopal School

2.16 miles

John I Smith Elementary School

2.18 miles
Cooper's Hawk

0.11 miles

Famous Dave's

0.13 miles

BurgerFi

0.15 miles

Burger King

0.20 miles

Doral Ale House

0.62 miles

Millers Alehouse Restaurant

0.64 miles

Denny's

0.80 miles

Anthony's Coal Fired Pizza

0.82 miles

McDonald's

0.83 miles

Wendy's

0.89 miles
The Fresh Market

0.14 miles

Publix

0.80 miles

Publix

1.55 miles

Walmart Supercenter

1.69 miles

Winn-Dixie

2.27 miles

Marshalls

2.55 miles

ALDI

2.59 miles

Sears

2.63 miles

JCPenney

2.63 miles

Mall of the Americas

2.66 miles
Self Parking

0.47 miles

Spa Parking

0.66 miles

FEC Auto Loading/Unloading

1.50 miles

Short Term Parking

3.48 miles

Dolphin Parking

3.54 miles

Flamingo Parking

3.55 miles

South Parking Long-Term

3.65 miles

Hilton Miami Airport

3.74 miles

Dolphin Station Park and Ride

4.12 miles

Cell Phone Lot

4.12 miles
Enterprise

0.93 miles

Enterprise

2.55 miles

Enterprise

2.68 miles

U-Haul Super Center

2.81 miles

Shell

2.85 miles

Apollo Miami RVs Motorhomes

4.32 miles

Car Rental Miami Airport - Car Rental in USA

4.48 miles

Rental Car Center

4.48 miles

Alamo

4.52 miles

Enterprise

4.56 miles
Frequently Asked Questions
What types of coworking spaces are available?

In Doral, there are various coworking spaces that enable different working arrangements — whether that's a desk in an open workspace, which is ideal for collaboration, a dedicated desk that will be assigned only to you, or a private office that enables more privacy for both individual workers and teams. Most coworking spaces also have meeting or conference rooms where you can host client meetings, brainstorming sessions or presentations. These are often bookable by the hour.

What should a good coworking space in Doral provide?

A good coworking space should offer all of the essential amenities required to work efficiently and comfortably — like a quick and reliable internet connection, ergonomic furniture, tech equipment and various work or relaxation areas — but also some extra perks, such as printing, copying, and scanning services or complimentary snacks and beverages. Plus, coworking spaces offer various work settings, such as open desk areas and private offices to accommodate workers' diverse needs. Last, but not least, a solid coworking space community is one of its best qualities. To that end, coworking business owners often cultivate and support a sense of community by organizing networking events to help members connect and socialize.

How many coworking spaces are in Doral?

Right now, you can choose from 9 coworking spaces available in Doral. But, depending on your home base or certain neighborhoods that are desirable to you, you can always broaden your search to include wider areas outside of the central business district or even those that include suburbs.

Can I visit or tour the coworking space before making a decision?

In some cases, coworking operators will provide you with a free tour of the space before you can make your decision. By doing so, you can assess the space's floorplan, the different work areas, the overall amenities, and the quality of the site to see if they match your needs and overall vision. At the same time, some operators have virtual tours that you can take from the comfort of your own home — without having to make an extra trip.

Are there any pet-friendly coworking spaces in Doral?

In some coworking spaces, pets are more than welcome as they bring an extra dose of joy to the members of the community. If your furry friend needs to accompany you during your workday, make sure to filter your search and choose from the pet-friendly coworking spaces available in Doral. However, if you're not sure about a location's policy, you can always reach out directly to the operator to inquire about that.
Quest Workspaces
Quest Workspaces
(305) 200-8800
Why Choose Quest Workspaces
Quest is more than your perfect private office sanctuary—it's your fully supported community of dynamic professionals that motivates, energizes, and inspires your spirit and your business to thrive. We work with you to go and grow with you through changing needs.