Available Workspaces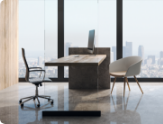 Walk & Ride
54/100

Somewhat Walkable

47/100

Some Transit

79/100

Very Bikeable
The vicinity of 2000 South Dixie Highway is relatively walkable. You can run some errands on foot, as certain facilities and services are close by. Regarding transit, only a few options are currently available for public transportation. 2000 South Dixie Highway is located in a highly bikeable area that provides a complex cycling infrastructure for your convenience.
read more
read less
Location
Address:

2000 South Dixie Highway

Neighborhood:

Northeast Coconut Grove

City:

Miami, FL

Zip Code:

33133
Calculate Your Commute
Calculate commute by driving, cycling or walking, where available.
Commute calculator powered by Walk Score® Travel Time
Local Highlights
Coconut Grove

0.81 miles

Vizcaya

1.02 miles

Douglas Road

1.91 miles

Brickell

2.36 miles

Financial District

2.40 miles

Tenth Street/Promenade

2.55 miles

Eighth Street

2.68 miles

Fifth Street

2.77 miles

Riverwalk

2.84 miles

Third Street

2.85 miles
Hampton

0.86 miles

Courtyard by Marriott Miami Coconut Grove

1.03 miles

Residence Inn by Marriott Miami Coconut Grove 3

1.15 miles

Residence Inn by Marriott Miami Coconut Grove

1.16 miles

The Ritz-Carlton Coconut Grove, Miami

1.17 miles

Residence Inn by Marriott Miami Coconut Grove 2

1.19 miles

Mayfair House Hotel & Garden

1.37 miles

The Mutiny Hotel

1.41 miles

Hotel Arya, BW Premier Collection

1.43 miles

Mr. C Miami - Coconut Grove

1.49 miles
Ransom Everglades Middle School

0.36 miles

Silver Bluff School

0.56 miles

Shenandoah Middle School

0.69 miles

Pangaea Exploration

0.69 miles

Coral Park Day School/Kindergarten

0.90 miles

Coral Way School

0.92 miles

Its A Small World Preschool

0.93 miles

Coral Way Elementary School

0.93 miles

LaSalle High School

0.94 miles

Gulliver Preparatory School

0.96 miles
Quiznos

0.34 miles

Casola's Pizzeria & Sub Shop

0.40 miles

Coral House Italian Restaurant

0.52 miles

Ponte Vecchio Ristorante e Pizzeria

0.54 miles

Latin American

0.65 miles

Pollo Tropical

0.82 miles

Subway

0.84 miles

Dunkin'

0.86 miles

Monty's

0.88 miles

Mykonos

0.92 miles
Publix

0.86 miles

The Fresh Market

1.01 miles

Milam's Market

1.21 miles

Winn-Dixie

1.41 miles

CocoWalk

1.41 miles

Presidente Supermarket

1.53 miles

bed bath beyond

1.54 miles

Sears

1.73 miles

Ross

1.80 miles

Publix

1.86 miles
Boat

0.77 miles

Lot 72

0.93 miles

Dinner Key Marina Parking

1.26 miles

Cocowalk Parking

1.38 miles

Parking for Barnes & Noble

1.97 miles

Extended Stay America Hotel Parking Lot

2.10 miles

First Base Garage

2.31 miles

Center Field Garage

2.33 miles

Brickell View Terrace Garage

2.40 miles

Home Plate Garage

2.51 miles
The Car Wash

1.50 miles

Havoline Oil Change and Car Wash

1.98 miles

Avis

2.94 miles

El Carwash

3.11 miles

Enterprise

3.58 miles

City Car Rental Miami

3.85 miles

Fox Rent-a-car

3.89 miles

CRC Car Rental

4.00 miles

Alamo

4.22 miles

Rental Car Center

4.24 miles
Frequently Asked Questions
Can I book a coworking space by the hour? How about for a day/month?

Coworking spaces in Miami offer highly flexible options when it comes to different work arrangements, however, not all operators offer hourly and daily bookings. These are generally reserved for meeting rooms and event spaces and are generally less applicable to common work arrangements, like an open workspace or a dedicated desk. However, hot desks are available in some locations and certain operators enable day passes or a trial period, for users who want to test the waters before committing to a space.

Are there any pet-friendly coworking spaces in Miami?

There are coworking spaces in Miami that accept pets so you can bring your four-legged companion and keep them nearby while you work. When looking at the available options, narrow your search to ensure that you pick a pet-friendly location by selecting the "pet-friendly" filter. If you're still unsure, reach out to the operator and ask them about this policy.

Can I visit or tour the coworking space before making a decision?

Coworking spaces frequently let you visit the facility before committing to any kind of membership. Some even offer virtual tours that you can view from the comfort of your home. These tours allow you to see the space's layout and the many working arrangements, as well as the design as a whole. By doing so, you can determine whether the space meets your demands in order to make a wise choice.

How many coworking spaces are in Miami?

There are 71 coworking spaces available right now in Miami. However, if you broaden your search region to better match the location of your home or explore a certain area of interest, you'll likely find additional options as some coworking spaces are also available outside of the major commercial areas in the suburbs.

What should a good coworking space in Miami provide?

The best way that coworking spaces support a hassle-free workday is through their most crucial amenities. These range from fast and reliable Wi-Fi to comfortable, ergonomic furniture and a variety of workspaces for different types of professionals. Many coworking operators also include beverages and snacks in their memberships to help workers stay energized throughout the day. Or, if you're looking to connect and network with your own team or other entrepreneurs coming from different backgrounds, focus your search on a coworking space that has a close-knit community. These are often easy to spot because they're nurtured by regular events that bring members together and help them establish professional and personal connections.
Coconut Grove Center for Counseling
Coconut Grove Center for Counseling
(305) 860-0303
Why Choose Coconut Grove Center for Counseling
In business since: 1989
Coconut Grove Center for Counseling rents professional office space to licensed and highly qualified mental health therapists.