Miami Office Center has specialized in commercial real estate for more than 20 years, offering prime office space options and unsurpassed customer satisfaction to businesses and entrepreneurs in the Miami area. With a reputation for service and reliability, Miami Office Space researches the property market to help clients from a diversity of backgrounds — as well as enterprises — find the ideal locations that will help their businesses thrive and then ensures they have what they need to succeed.
Specifically, the Miami Gardens location in the Bank of America building offers many flexible offices of different space sizes. These range from private offices as small as 200 square feet to spacious suites as large as 4,000 square feet. While some basic furniture is provided, property leasers also have the luxury of customizing their office to meet their unique needs. This allows Miami Office Center to lease office space property to an incredible variety of clients, from hybrid workers looking for an affordable space to make their own to small businesses that require ample room for teams, trainings, meetings, and the daily grind of sustaining and growing their companies.
Of course, Miami Office Center at Miami Gardens provides reliable Wi-Fi, a daily janitorial service and on-site property management. It's also within walking distance of several restaurants and retailers, as well as within short driving distance of many more. Rolling Oaks and Norwood parks are also nearby.
Amenities
Facilities
Cleaning services
Heating & A/C
Parking
Available Workspaces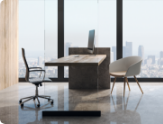 Walk & Ride
81/100

Very Walkable

50/100

Good Transit

50/100

Bikeable
The area surrounding 18350 Northwest 2nd Avenue is very walkable. In fact, you can complete most tasks on foot, thanks to the abundance of services and amenities here. Transit-wise, you can take advantage of various options for public transportation in the area. There is some cycling infrastructure in the area near 18350 Northwest 2nd Avenue and it's a relatively bikeable community.
read more
read less
Calculate Your Commute
Calculate commute by driving, cycling or walking, where available.
Commute calculator powered by Walk Score® Travel Time
Local Highlights
Golden Glades

1.67 miles

Opa-Locka

4.21 miles

Hollywood

5.32 miles

Sheridan Street

6.56 miles

Northside

7.26 miles

Miami

7.26 miles

Metrorail Transfer

7.51 miles

Tri-Rail Transfer

7.56 miles

Dr. Martin Luther King, Jr.

7.99 miles

Hialeah

8.41 miles
Jorgito

1.10 miles

Rodeway Inn Miami I-95

1.11 miles

Miami Gardens Inn & Suites

1.39 miles

El Palacio Sports Hotel

3.10 miles

Motel Seven

3.18 miles

Courtyard by Marriott Miami Aventura Mall

3.89 miles

Hilton

3.94 miles

Aloft Miami Aventura

4.23 miles

Residence Inn by Marriott Miami Aventura Mall

4.25 miles

SERENA Hotel Aventura, Tapestry Collection by Hilton

4.30 miles
Saint Timothy Lutheran Church Preschool

0.17 miles

Hibiscus Elementary School

0.30 miles

Bethany Lutheran Kindergarten

0.44 miles

Visitation School

0.62 miles

Miami Gardens Infant and Preschool

0.69 miles

Sierra Norwood Child Development Center

0.72 miles

Doreens School

0.81 miles

Academia Rico

0.82 miles

Small Fry School - First Campus

0.84 miles

John F Kennedy Head Start

0.87 miles
Tony's buffet

0.10 miles

Subway

0.89 miles

Pollo Tropical

1.03 miles

McDonald's

1.08 miles

Siam Square Thai & Sushi bar

1.12 miles

McDonald's

1.24 miles

Subway

1.30 miles

Taco Bell

1.46 miles

Chick-fil-A

1.75 miles

Burger King

1.76 miles
Walmart Supercenter

0.56 miles

Publix

1.04 miles

Uleta Plaza

1.26 miles

ALDI

1.58 miles

Winn-Dixie

1.81 miles

Marshalls

1.84 miles

Publix

1.88 miles

Ross

1.98 miles

Marshalls

2.25 miles

Ross

2.33 miles
Miramar Towne Center

2.90 miles

Miramar Shopping Center

2.97 miles

Home Depot

3.50 miles

Opa-Locka Park and Ride

4.23 miles

Parking Lot E

4.58 miles

Parking Lot C

4.61 miles

Parking Lot D

4.62 miles

Parking Lot B

4.65 miles

AC2 Loading Area Parking Lot

4.68 miles

Parking Lot G

4.71 miles
Enterprise

2.60 miles

SIB Rentals

2.82 miles

In And Out Car Rentals LLC

3.88 miles

Enterprise

4.32 miles

Enterprise

5.08 miles

Enterprise

5.20 miles

Hertz

5.21 miles

Chevron

5.22 miles

Alamo

5.24 miles

Soap Opera - Mobile Detail, Car Wash, Mobile Tint, Ceramic Coating Miami

5.77 miles
Frequently Asked Questions
Can I visit or tour the coworking space before making a decision?

In some cases, coworking operators will provide you with a free tour of the space before you can make your decision. By doing so, you can assess the space's floorplan, the different work areas, the overall amenities, and the quality of the site to see if they match your needs and overall vision. At the same time, some operators have virtual tours that you can take from the comfort of your own home — without having to make an extra trip.

Are there any pet-friendly coworking spaces in Miami Gardens?

In some coworking spaces, pets are more than welcome as they bring an extra dose of joy to the members of the community. If your furry friend needs to accompany you during your workday, make sure to filter your search and choose from the pet-friendly coworking spaces available in Miami Gardens. However, if you're not sure about a location's policy, you can always reach out directly to the operator to inquire about that.

Do I need a membership to work at a coworking space in Miami Gardens?

Generally, coworking spaces are all about flexibility and that applies to memberships as well. This means that certain memberships are available, especially for users who need a workspace for a longer period of time, however, day passes or hourly subscriptions are also provided by coworking operators in Miami Gardens. Members who choose a monthly membership, for instance, are prone to getting more bang for their buck, as these types of memberships are more cost-effective than the short-term usage of coworking spaces and they come with extra benefits, amenities and access to events included. Memberships ensure a complete coworking experience that goes beyond a simple desk area and those who opt for one can be part of a community of professionals from different backgrounds, who get together to enhance their respective businesses, as well as to network and socialize.

Can I book a coworking space by the hour? How about for a day/month?

Coworking spaces in Miami Gardens offer highly flexible options when it comes to different work arrangements, however, not all operators offer hourly and daily bookings. These are generally reserved for meeting rooms and event spaces and are generally less applicable to common work arrangements, like an open workspace or a dedicated desk. However, hot desks are available in some locations and certain operators enable day passes or a trial period, for users who want to test the waters before committing to a space.

What types of coworking spaces are available?

In Miami Gardens, there are various coworking spaces that enable different working arrangements — whether that's a desk in an open workspace, which is ideal for collaboration, a dedicated desk that will be assigned only to you, or a private office that enables more privacy for both individual workers and teams. Most coworking spaces also have meeting or conference rooms where you can host client meetings, brainstorming sessions or presentations. These are often bookable by the hour.
Miami Office Center
Miami Office Center
(786) 380-3472
Why Choose Miami Office Center
With more than 20 years of experience in commercial real estate, Miami Office Center provides award winning service to our clients. Our team of real estate professionals will research your market, and pair you with the best property that will bring you the most success.