Available Workspaces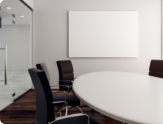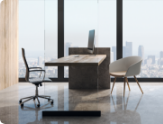 Walk & Ride
74/100

Very Walkable

46/100

Some Transit

63/100

Bikeable
The area surrounding 2916 West 164th Street is very walkable. In fact, you can complete most tasks on foot, thanks to the abundance of services and amenities here. Regarding transit, only a few options are currently available for public transportation. There is some cycling infrastructure in the area near 2916 West 164th Street and it's a relatively bikeable community.
read more
read less
Calculate Your Commute
Calculate commute by driving, cycling or walking, where available.
Commute calculator powered by Walk Score® Travel Time
Local Highlights
Redondo Beach

2.64 miles

Crenshaw

3.01 miles

Douglas

3.66 miles

Vermont/Athens

3.79 miles

Hawthorne/Lennox

3.89 miles

Harbor Freeway

4.14 miles

El Segundo

4.24 miles

Aviation/LAX

4.44 miles

Mariposa

4.57 miles

Avalon

4.70 miles
Days Inn Los Angeles LAX/Redondo And Manhattan Beach

1.57 miles

Rodeway Inn Gardena Los Angeles South

1.58 miles

Best Western Plus Gardena Inn & Suites

1.64 miles

Sonesta Select Los Angeles Torrance South Bay

1.75 miles

Best Western

1.77 miles

Baymont by Wyndham Lawndale/South Bay

1.83 miles

Best Western

2.05 miles

Residence Inn by Marriott Los Angeles Redondo Beach

2.41 miles

Sonesta ES Suites

2.44 miles

Hilton Garden Inn

2.50 miles
Campus Theatre

0.19 miles

Music

0.20 miles

Haag Recital Hall

0.21 miles

Art Gallery

0.23 miles

Arts and Behavoral Science

0.23 miles

South Gym

0.25 miles

PE South

0.26 miles

Pool

0.27 miles

Library

0.28 miles

Student Health Center

0.28 miles
Taco Bell

0.02 miles

A&W

0.06 miles

KFC

0.06 miles

Del Taco

0.11 miles

McDonald's

0.38 miles

Golden Bowl

0.42 miles

Carl's Jr.

0.50 miles

Sausalido Cafe

0.51 miles

Jack in the Box

0.54 miles

Bangkok Sapphites

0.55 miles
Ralphs

0.55 miles

Target

0.61 miles

Smart & Final Extra!

0.68 miles

Super Hayat Market

1.05 miles

Albertsons

1.13 miles

Nijiya Market

1.19 miles

Tokyo Central Japanese Market

1.23 miles

Big Lots

1.35 miles

ALDI

1.38 miles

Northgate Market

1.63 miles
Lot K

0.14 miles

Lot L

0.16 miles

Lot J

0.17 miles

Lot H

0.29 miles

Parking Lot A

0.32 miles

Parking Lot B

0.39 miles

Lot C

0.48 miles

Lot F

0.51 miles

Lot D

0.54 miles

Lot E

0.64 miles
Chevron

1.18 miles

Gardena Car Wash

1.35 miles

U-Haul Track Rental

1.54 miles

Detail Center

2.06 miles

USA on wheels

2.54 miles

76

2.78 miles

Budget

3.04 miles

Circle K

3.10 miles

Enterprise

3.16 miles

Shell

3.25 miles
Frequently Asked Questions
What should a good coworking space in Torrance provide?

A good coworking space should provide all of the basic amenities needed to get work done — like fast and reliable Wi-Fi, ergonomic furniture and different types of work or relaxing areas — but also extra features, such as printing, copying and scanning services or complimentary beverages or even snacks. Aside from these, coworking spaces provide different work arrangements that suit the varying needs of workers, from open desk areas to private offices. Notably, one of the most beneficial traits of a good coworking space is its community. In most cases, coworking operators foster and nurture a sense of community by allowing different workers from various backgrounds to come together and participate in exciting and fun activities, events and gatherings outside of working hours.

Can I book a coworking space by the hour? How about for a day/month?

When it comes to various work arrangements, coworking spaces in Torrance provide incredibly flexible possibilities; however, not all operators accept hourly and daily reservations. As opposed to regular work arrangements like an open workspace or a dedicated desk, hourly bookings are typically designed for meeting rooms and event venues. However, for users who want to try things out before committing to a space, hot desks are available in some locations, and other operators provide day passes or a trial period.

Can I visit or tour the coworking space before making a decision?

In many cases, coworking spaces allow you to take a tour of the location before you fully commit to any type of membership. Some even have virtual tours that you can take from the comfort of your own home. These allow you to view the space, the floorplan, the different types of working arrangements, and the overall design and vibe of the space. This way, you can see if the space matches your needs to make an informed decision.

How many coworking spaces are in Torrance?

Currently, there are 10 coworking spaces up for grabs in Torrance. However, you can always expand your area of search based on your location or according to convenience. In some cases, you can even find coworking spaces in the suburbs or outside of the main business district.

What types of coworking spaces are available?

The majority of coworking spaces in Torrance provide different types of working arrangements to suit both individual workers and teams. For instance, if you only need a space for a few days a month, you can opt for a desk in an open workspace or you can choose a dedicated desk if you plan to use it more regularly. Meanwhile, private offices are ideal for smaller teams that require more privacy, while meeting rooms are available in most locations and are equipped to host presentations, brainstorming sessions or client meetings.
Justice HQ
Justice Hq
(215) 247-2400
Why Choose Justice HQ
Justice HQ is an exclusive membership for attorneys, and we offer the ideal alternative to the traditional law firm setting.