Amenities
Classic
High-speed internet
Facilities
Privacy booths
Available Workspaces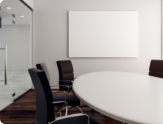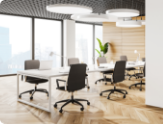 Hours of Operation
Monthly memberships allow 24/7 access to our space.
For meeting rooms and day passes, please see our hours of operation.
Walk & Ride
98/100

Walker's Paradise

100/100

Rider's Paradise

95/100

Biker's Paradise
The area near 415 Natoma Street is ideal for walkers. A car is not required to run errands because everything is nearby. In terms of transit, you can benefit from first-class public transportation options. A complex cycling infrastructure awaits you in the area surrounding 415 Natoma Street, making it a true biker's paradise.
read more
read less
Location
Address:

415 Natoma Street

Neighborhood:

South of Market

City:

San Francisco, CA

Zip Code:

94103
Calculate Your Commute
Calculate commute by driving, cycling or walking, where available.
Commute calculator powered by Walk Score® Travel Time
Local Highlights
Taxi Stand at InterContinental Hotel

0.07 miles

Mission Street & 6th Street

0.18 miles

Taxi Stand at Westfield Centre (Jessie St East entrance near Bloomingdales)

0.20 miles

Market Street & 5th Street

0.21 miles

Westfield Mall

0.21 miles

Market Street & Cyril Magnin Street

0.22 miles

Hallidie Plaza

0.23 miles

Powell Street

0.24 miles

Market Street & Taylor Street

0.25 miles

Taxi Stand at Marriott Marquis

0.25 miles
Hotel 964

0.06 miles

Intercontinental San Francisco

0.07 miles

The Pickwick Hotel

0.12 miles

Alkain Hotel

0.12 miles

Hotel Alder

0.13 miles

Hampton Inn San Francisco Downtown/Convention Center

0.13 miles

Sunset Hotel

0.13 miles

The Rose

0.14 miles

Sunnyside Hotel

0.14 miles

Hotel Zetta San Francisco, a Viceroy Urban Retreat

0.16 miles
Arthur A Dugoni School of Dentistry

0.07 miles

City College of San Francisco Downtown Campus

0.22 miles

Academy of Art University

0.35 miles

Fashion Institute of Design and Merchandising - San Francisco

0.35 miles

Bessie Carmichael Elementary School

0.36 miles

Minerva Schools at KGI

0.44 miles

Academy of Art University - Game Development

0.47 miles

City College of San Francisco (CCSF) Civic Center

0.48 miles

Kaplan

0.50 miles

University of California, Hastings College of the Law

0.57 miles
Box Kitchen

0.04 miles

Tin

0.05 miles

z pizza

0.10 miles

SOMA Restaurant & Bar

0.11 miles

Sushi Club

0.13 miles

Subway

0.13 miles

Vitality Bowl

0.14 miles

Chicos Pizza

0.14 miles

Spicy Garden

0.14 miles

The CAVALIER

0.15 miles
Bloomingdale's

0.16 miles

Mi Tierra

0.16 miles

Westfield San Francisco Centre

0.18 miles

Nordstrom

0.19 miles

Saks Off 5th

0.20 miles

Metreon

0.24 miles

Target

0.24 miles

Starco Mart

0.26 miles

Trader Joe's

0.27 miles

Ross

0.29 miles
The Pickwick Garage entrance

0.11 miles

5th and Mission Garage

0.12 miles

Pickwick Garage

0.13 miles

City Park

0.25 miles

Marriott Valet Parking Entrance

0.26 miles

Ellis O'Farrell Garage

0.33 miles

Four Seasons Valet Parking Entrance

0.35 miles

Jessie Square Garage

0.36 miles

Handlery Parking

0.39 miles

Moscone Garage

0.41 miles
City CarShare (5th and Mission)

0.10 miles

Mint & Mission (on-street)

0.10 miles

Avis

0.17 miles

Harriet & Howard (on-street)

0.20 miles

Apex Hand Car Wash & Detailing

0.21 miles

Natoma & 7th (on-street)

0.32 miles

Enterprise

0.35 miles

Mission & 3rd (Jessie Square Garage)

0.36 miles

O'Farrell & Powell

0.36 miles

Hertz

0.41 miles
Frequently Asked Questions
Can I visit or tour the coworking space before making a decision?

In some cases, coworking operators will provide you with a free tour of the space before you can make your decision. By doing so, you can assess the space's floorplan, the different work areas, the overall amenities, and the quality of the site to see if they match your needs and overall vision. At the same time, some operators have virtual tours that you can take from the comfort of your own home — without having to make an extra trip.

What types of coworking spaces are available?

In San Francisco, there are various coworking spaces that enable different working arrangements — whether that's a desk in an open workspace, which is ideal for collaboration, a dedicated desk that will be assigned only to you, or a private office that enables more privacy for both individual workers and teams. Most coworking spaces also have meeting or conference rooms where you can host client meetings, brainstorming sessions or presentations. These are often bookable by the hour.

Are there any pet-friendly coworking spaces in San Francisco?

In some coworking spaces, pets are more than welcome as they bring an extra dose of joy to the members of the community. If your furry friend needs to accompany you during your workday, make sure to filter your search and choose from the pet-friendly coworking spaces available in San Francisco. However, if you're not sure about a location's policy, you can always reach out directly to the operator to inquire about that.

What should a good coworking space in San Francisco provide?

A good coworking space should offer all of the essential amenities required to work efficiently and comfortably — like a quick and reliable internet connection, ergonomic furniture, tech equipment and various work or relaxation areas — but also some extra perks, such as printing, copying, and scanning services or complimentary snacks and beverages. Plus, coworking spaces offer various work settings, such as open desk areas and private offices to accommodate workers' diverse needs. Last, but not least, a solid coworking space community is one of its best qualities. To that end, coworking business owners often cultivate and support a sense of community by organizing networking events to help members connect and socialize.

Do I need a membership to work at a coworking space in San Francisco?

Generally, coworking spaces are all about flexibility and that applies to memberships as well. This means that certain memberships are available, especially for users who need a workspace for a longer period of time, however, day passes or hourly subscriptions are also provided by coworking operators in San Francisco. Members who choose a monthly membership, for instance, are prone to getting more bang for their buck, as these types of memberships are more cost-effective than the short-term usage of coworking spaces and they come with extra benefits, amenities and access to events included. Memberships ensure a complete coworking experience that goes beyond a simple desk area and those who opt for one can be part of a community of professionals from different backgrounds, who get together to enhance their respective businesses, as well as to network and socialize.
Space+
Andrew Dunn
(917) 583-5119
Why Choose Space+
Whether you're an existing tenant or new to Brookfield Properties, SPACE+ is designed to help you get your office ready for business. We know things change and with a no-hassle approach, SPACE+ lets you focus on your business, while we do the rest.