Amenities
Caffeine zone
Complimentary coffee & tea
Available Workspaces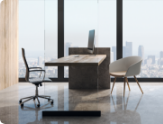 Hours of Operation
Monthly memberships allow 24/7 access to our space.
For meeting rooms and day passes, please see our hours of operation.
Walk & Ride
85/100

Very Walkable

38/100

Some Transit

66/100

Bikeable
The area surrounding 1821 South Coast Highway is very walkable. In fact, you can complete most tasks on foot, thanks to the abundance of services and amenities here. Regarding transit, only a few options are currently available for public transportation. There is some cycling infrastructure in the area near 1821 South Coast Highway and it's a relatively bikeable community.
read more
read less
Calculate Your Commute
Calculate commute by driving, cycling or walking, where available.
Commute calculator powered by Walk Score® Travel Time
Local Highlights
Coast Highway

0.66 miles

Carlsbad Village

1.12 miles

Crouch Street

1.48 miles

Oceanside

1.54 miles

El Camino Real

2.45 miles

Rancho Del Oro

3.48 miles

College Boulevard

4.73 miles

Carlsbad Poinsettia

5.14 miles

Melrose Drive

6.69 miles

Vista Transit Center

7.04 miles
Best Western Oceanside Inn

1.07 miles

Beach Terrace Inn

1.13 miles

Exquisite Twelve Bedroom Oceanfront Home

1.14 miles

Seashore on the Sand

1.16 miles

Extended Stay America

1.23 miles

Ocean Palms Beach Resort

1.24 miles

Ocean Villas

1.27 miles

Casa del Sol

1.27 miles

Motel 6 Carlsbad - Village

1.28 miles

Carlsbad Inn Beach Resort

1.34 miles
South Oceanside Elementary School

0.33 miles

Ditmar Elementary School

0.86 miles

Army and Navy Academy

0.89 miles

Palmquist Elementary School

1.12 miles

Saint Marys Star of the Sea School

1.15 miles

Buena Vista Elementary School

1.17 miles

Lincoln Middle School

1.21 miles

Pine Elementary School

1.58 miles

La Palma High School

1.63 miles

Oceanside High School

1.73 miles
Beach Break Cafe

0.06 miles

Little Caesars

0.83 miles

Paradise Pizza

0.88 miles

Swami's Cafe

1.10 miles

McDonald's

1.12 miles

Applebee's

1.14 miles

The Cheesesteak Grill

1.14 miles

Shorehouse Kitchen

1.14 miles

Branci's Caldo Pomodoro

1.19 miles

Ciccicotti's

1.19 miles
Walmart Supercenter

0.95 miles

Smart & Final

1.06 miles

Ralphs

1.26 miles

Stater Bros.

1.27 miles

Smart & Final

1.37 miles

Ross

1.80 miles

Trader Joe's

1.85 miles

Walmart Neighborhood Market

1.92 miles

Target

1.93 miles

WinCo Foods

1.96 miles
Moreno St Park And Ride

0.58 miles

Hosp Grove Main Parking

1.16 miles

East Grove Parking Lot

1.51 miles

Transit Center Parking

1.60 miles

Transit Lot

1.66 miles

Oceanside Transit Center Parking Garage

1.70 miles

Pay Lot

1.72 miles

Maxson Street Park And Ride

1.79 miles

parking structure

1.94 miles

Tamarack State Beach Parking Lot

2.17 miles
Enterprise

3.57 miles

Palomar Hand Car Wash

4.39 miles

Rancho Car Wash

6.37 miles

North County Ford

6.65 miles

Circle K

8.07 miles

Enterprise

9.25 miles

San Marcos Car Wash

9.49 miles

Kwik Shine Car Wash

9.64 miles

Encinitas Chevron

9.81 miles
Frequently Asked Questions
What types of coworking spaces are available?

In Oceanside, there are various coworking spaces that enable different working arrangements — whether that's a desk in an open workspace, which is ideal for collaboration, a dedicated desk that will be assigned only to you, or a private office that enables more privacy for both individual workers and teams. Most coworking spaces also have meeting or conference rooms where you can host client meetings, brainstorming sessions or presentations. These are often bookable by the hour.

Can I visit or tour the coworking space before making a decision?

In some cases, coworking operators will provide you with a free tour of the space before you can make your decision. By doing so, you can assess the space's floorplan, the different work areas, the overall amenities, and the quality of the site to see if they match your needs and overall vision. At the same time, some operators have virtual tours that you can take from the comfort of your own home — without having to make an extra trip.

What should a good coworking space in Oceanside provide?

A good coworking space should offer all of the essential amenities required to work efficiently and comfortably — like a quick and reliable internet connection, ergonomic furniture, tech equipment and various work or relaxation areas — but also some extra perks, such as printing, copying, and scanning services or complimentary snacks and beverages. Plus, coworking spaces offer various work settings, such as open desk areas and private offices to accommodate workers' diverse needs. Last, but not least, a solid coworking space community is one of its best qualities. To that end, coworking business owners often cultivate and support a sense of community by organizing networking events to help members connect and socialize.

Are there any pet-friendly coworking spaces in Oceanside?

In some coworking spaces, pets are more than welcome as they bring an extra dose of joy to the members of the community. If your furry friend needs to accompany you during your workday, make sure to filter your search and choose from the pet-friendly coworking spaces available in Oceanside. However, if you're not sure about a location's policy, you can always reach out directly to the operator to inquire about that.

Do I need a membership to work at a coworking space in Oceanside?

Generally, a coworking membership can be cost-effective for those who primarily work at a desk. However, if you only need occasional and short-term access to a coworking space, consider day passes or hourly subscriptions available at several coworking spaces in Oceanside.?Memberships are normally best-suited for long-term users as they are more affordable than hourly or daily subscriptions and they cater to varying needs. Additionally, many coworking spaces offer added benefits such as networking events, access to gyms, and other amenities, enhancing the overall coworking experience and fostering a vibrant and supportive community.
The Station
The Station
(442) 500-4332