Located in the vibrant Leimert Park, The Metaphor Club is a coworking space uniquely intended for the Black community. Specifically, artists, writers, freelancers, students, and others come to utilize this open space that encourages creativity and productivity. Above all, The Metaphor Club prizes community and fosters relationships among members.
Here, members of The Metaphor Club can enjoy fast Wi-Fi, complimentary coffee and tea and on-site parking. Although the space provides ample open desk seating, a phone booth is also available for privacy when members need it. However, most don't come here for privacy, but rather for the ability to work and network in a creative, supportive community. Accordingly, the desks and tables are primarily shared workspaces where people can spread out their work, share ideas and collaborate with others. And, while there's an emphasis on writing, members across the community are supported here and find The Metaphor Club to be an inspiring place to work, as well as to relax.
After regular business hours, The Metaphor Club opens again as a rental space perfect for networking gatherings, brands, a filming location and more — and that doesn't include the many regular Club community events that are scheduled for after hours. For instance, bestselling authors, industry moguls, musicians, and others have provided inspiring talks and readings here. Fun political events and other such gatherings meant for laughs and hanging out are also held regularly. What's more, a secondary space — The Flow — provides more than 1,200 square feet for parties, receptions, art shows and pop-ups. Both The Club and The Flow can be rented at a very affordable rate, coinciding with The Metaphor Club's inexpensive monthly membership rate.
As a Black coworking space that members find warm and inviting, The Metaphor Club emphasizes not only the need for community, but also the sense of family that this community creates. Plus, many retailers and restaurants are within a short drive, and free parking is available on-site.
Amenities
Caffeine zone
Complimentary coffee & tea
Facilities
Privacy booths
Available Workspaces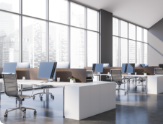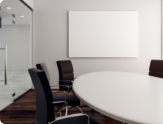 Walk & Ride
93/100

Walker's Paradise

55/100

Good Transit

55/100

Bikeable
The area near 4333 Crenshaw Boulevard is ideal for walkers. A car is not required to run errands because everything is nearby. Transit-wise, you can take advantage of various options for public transportation in the area. There is some cycling infrastructure in the area near 4333 Crenshaw Boulevard and it's a relatively bikeable community.
read more
read less
Calculate Your Commute
Calculate commute by driving, cycling or walking, where available.
Commute calculator powered by Walk Score® Travel Time
Local Highlights
Expo/Crenshaw

1.25 miles

Farmdale

1.53 miles

Expo/Western

1.71 miles

Expo/La Brea

1.88 miles

Expo/Vermont

2.57 miles

La Cienega/Jefferson

2.69 miles

Expo Park/USC

2.89 miles

Jefferson/USC

3.39 miles

Culver City

3.57 miles

LATTC/Ortho Institute

3.83 miles
Baldwin Hills Motor Inn

1.93 miles

Starlight Inn

2.67 miles

Royal Hawaiian Motel

2.87 miles

guest home2

3.14 miles

University of Southern California Hotel

3.16 miles

Sea Way Motel

3.26 miles

Friendship Motor Inn

3.27 miles

Travel Inn Motel

3.29 miles

King's Lodge

3.37 miles

LA Pyunanhan House

3.41 miles
Audubon Middle School

0.45 miles

Saint Bernadette School

0.57 miles

Marlton Avenue School

0.63 miles

Crenshaw Senior High School

0.64 miles

Forty-Second Street Elementary School

0.66 miles

Transfiguration School

0.87 miles

Angeles Mesa Elementary School

0.87 miles

Wayfinder Dorm

0.90 miles

Wayfinder school

0.91 miles

Tom Bradley Environmental Science And Humanities Charter Magnet School

0.98 miles
McDonald's

0.10 miles

El Pollo Loco

0.14 miles

Pizza Hut

0.21 miles

IHOP

0.31 miles

Hotville

0.54 miles

Taco Bell

0.55 miles

Porterhouse Fried Chicken

0.89 miles

McDonald's

1.00 miles

KFC

1.11 miles

Burger King

1.12 miles
Right Choice Caribbean Market

0.22 miles

Sears

0.42 miles

Albertsons

0.67 miles

Ralphs

1.63 miles

Food 4 Less

1.73 miles

Slauson Super Mall

1.95 miles

Food 4 Less

2.05 miles

Ralphs

2.42 miles

Target

2.66 miles

Smart & Final

2.70 miles
Numero Uno Market Parking

0.94 miles

Metro Parking

1.40 miles

Staff Parking

1.99 miles

P

2.26 miles

Lot 5

2.64 miles

Metro Park and Ride

2.65 miles

Joe's Auto Parks

2.66 miles

North Parking Structure

2.66 miles

Lot 4

2.67 miles

Downey Way Parking Structure

2.72 miles
100 % Car Wash

1.08 miles

Bryan's Carwash

1.11 miles

Enterprise

2.72 miles

Spot Free Rinse Alyse

2.96 miles

California Rent-a-car

2.98 miles

Pico Express Car Wash

3.25 miles

Enterprise

3.39 miles

Olympic Car Wash

3.44 miles

Spot Free Car Wash

3.44 miles

MLux Exotic

3.58 miles
Frequently Asked Questions
What should a good coworking space in Los Angeles provide?

A good coworking space should provide all of the basic amenities needed to get work done — like fast and reliable Wi-Fi, ergonomic furniture and different types of work or relaxing areas — but also extra features, such as printing, copying and scanning services or complimentary beverages or even snacks. Aside from these, coworking spaces provide different work arrangements that suit the varying needs of workers, from open desk areas to private offices. Notably, one of the most beneficial traits of a good coworking space is its community. In most cases, coworking operators foster and nurture a sense of community by allowing different workers from various backgrounds to come together and participate in exciting and fun activities, events and gatherings outside of working hours.

Can I book a coworking space by the hour? How about for a day/month?

When it comes to various work arrangements, coworking spaces in Los Angeles provide incredibly flexible possibilities; however, not all operators accept hourly and daily reservations. As opposed to regular work arrangements like an open workspace or a dedicated desk, hourly bookings are typically designed for meeting rooms and event venues. However, for users who want to try things out before committing to a space, hot desks are available in some locations, and other operators provide day passes or a trial period.

Can I visit or tour the coworking space before making a decision?

In many cases, coworking spaces allow you to take a tour of the location before you fully commit to any type of membership. Some even have virtual tours that you can take from the comfort of your own home. These allow you to view the space, the floorplan, the different types of working arrangements, and the overall design and vibe of the space. This way, you can see if the space matches your needs to make an informed decision.

How many coworking spaces are in Los Angeles?

Currently, there are 147 coworking spaces up for grabs in Los Angeles. However, you can always expand your area of search based on your location or according to convenience. In some cases, you can even find coworking spaces in the suburbs or outside of the main business district.

What types of coworking spaces are available?

The majority of coworking spaces in Los Angeles provide different types of working arrangements to suit both individual workers and teams. For instance, if you only need a space for a few days a month, you can opt for a desk in an open workspace or you can choose a dedicated desk if you plan to use it more regularly. Meanwhile, private offices are ideal for smaller teams that require more privacy, while meeting rooms are available in most locations and are equipped to host presentations, brainstorming sessions or client meetings.
The Metaphor Club
Lawrence Gilliam
(424) 240-9427
Why Choose The Metaphor Club
In business since: 2018
The Metaphor Club is an idea come to life. An intentional Black space that affirms community.