Amenities
Caffeine zone
Complimentary coffee & tea
Community
Notary/Legal services
Equipment
Printer
Projector
White boards
Facilities
Parking
Receptionist/Secretarial services
Window view
Food & Bev
Catering
Free water
Available Workspaces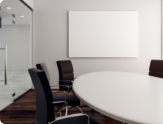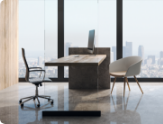 Hours of Operation
Monthly memberships allow 24/7 access to our space.
For meeting rooms and day passes, please see our hours of operation.
Walk & Ride
47/100

Car-Dependent

35/100

Some Transit

72/100

Very Bikeable
Working in the area near 8400 South Kyrene Road will likely require a car, as most services and amenities are located further away. Regarding transit, only a few options are currently available for public transportation. 8400 South Kyrene Road is located in a highly bikeable area that provides a complex cycling infrastructure for your convenience.
read more
read less
Calculate Your Commute
Calculate commute by driving, cycling or walking, where available.
Commute calculator powered by Walk Score® Travel Time
Local Highlights
Desert Breeze Rail Station

2.21 miles

Blue Star Transportation

3.99 miles

College Ave / Apache Blvd

5.36 miles

McAllister Ave / Apache Blvd

5.42 miles

Rural Rd / Apache Blvd

5.47 miles

11th St / Mill Ave

5.57 miles

Dorsey / Apache Bvd

5.59 miles

Dorsey/ Apache Blvd

5.59 miles

9th St / Mill Ave

5.76 miles

McClintock/ Apache Blvd

5.76 miles
Extend-a-Suites - Tempe

1.40 miles

Drury Inn

1.42 miles

Four Points By Sheraton Phoenix South

1.73 miles

Quality Inn Phoenix Airport

1.83 miles

Sonesta Select Phoenix Chandler

1.94 miles

Extended Stay America - Phoenix - Chandler

2.12 miles

Quality Inn

2.15 miles

Hawthorn Suites

2.20 miles

Hampton Inn Phoenix/Chandler

2.51 miles

Homewood Suites by Hilton Phoenix Chandler

2.54 miles
Lamson College

0.81 miles

Kyrene de la Mariposa

0.93 miles

Kyrene De La Mariposa School

0.95 miles

Kyrene de las Manitas

1.20 miles

Kyrene de las Manitas School

1.23 miles

Charter For Excellence School

1.36 miles

Corona del Sol High School

1.38 miles

Kyrene Middle School

1.40 miles

C.I. Waggoner Elementary School

1.51 miles

Kyrene De La Mirada Elementary School

1.83 miles
The Tilted Kilt

0.24 miles

AZ Sandwich Co. & Catering

0.82 miles

Sonic

0.83 miles

YC's Mongolian Grill

0.85 miles

Baja Fresh

0.85 miles

Port of Subs

0.92 miles

Dunkin'

0.93 miles

Forefathers Gourmet Cheesesteak & Fries

0.95 miles

Olive Garden

0.97 miles

Village Inn

1.00 miles
Walmart Supercenter

1.26 miles

The TV Outlet

1.29 miles

Natural Grocers

1.29 miles

Brooklyn Bedding

1.31 miles

Guitar Center

1.38 miles

Fry's Marketplace

1.44 miles

AJ's Fine Foods

1.71 miles

Bashas'

1.93 miles

Bashas'

1.99 miles

Safeway

2.03 miles
East Parking Lot

2.68 miles

West Parking Lot

2.77 miles

Ranch Circle Park Lot

3.12 miles

Love's

4.12 miles

Truck Parking

4.16 miles

Staff Parking

4.24 miles

Vista Del Sol Residential Parking

5.25 miles

Blue 1

5.26 miles

Brown 3

5.29 miles

Blue 2

5.31 miles
Super Star Car Wash Express

0.93 miles

Hertz

1.21 miles

Cobblestone Auto Spa - Tempe Elliot & I-10

1.40 miles

Cobblestone Auto Spa - Tempe: South Priest

1.48 miles

Enterprise

1.55 miles

Circle K

2.19 miles

Cobblestone Auto Spa

2.84 miles

Circle K

2.91 miles

Enterprise

3.44 miles

Snappy Auto Spa

3.45 miles
Frequently Asked Questions
Can I book a coworking space by the hour? How about for a day/month?

When it comes to various work arrangements, coworking spaces in Tempe provide incredibly flexible possibilities; however, not all operators accept hourly and daily reservations. As opposed to regular work arrangements like an open workspace or a dedicated desk, hourly bookings are typically designed for meeting rooms and event venues. However, for users who want to try things out before committing to a space, hot desks are available in some locations, and other operators provide day passes or a trial period.

What should a good coworking space in Tempe provide?

The best way that coworking spaces support a hassle-free workday is through their most crucial amenities. These range from fast and reliable Wi-Fi to comfortable, ergonomic furniture and a variety of workspaces for different types of professionals. Many coworking operators also include beverages and snacks in their memberships to help workers stay energized throughout the day. Or, if you're looking to connect and network with your own team or other entrepreneurs coming from different backgrounds, focus your search on a coworking space that has a close-knit community. These are often easy to spot because they're nurtured by regular events that bring members together and help them establish professional and personal connections.

What types of coworking spaces are available?

Most coworking spaces in Tempe offer a variety of working configurations that accommodate both individual employees and larger teams. So, whether you need a desk in an open area for occasional use or a dedicated one to work from on a more regular basis, there are several options available. Additionally, teams of different sizes can get more privacy in private offices, while meeting rooms are ideal for hosting presentations or meeting with clients.

How many coworking spaces are in Tempe?

There are 10 coworking spaces available right now in Tempe. However, if you broaden your search region to better match the location of your home or explore a certain area of interest, you'll likely find additional options as some coworking spaces are also available outside of the major commercial areas in the suburbs.

Can I visit or tour the coworking space before making a decision?

Coworking spaces frequently let you visit the facility before committing to any kind of membership. Some even offer virtual tours that you can view from the comfort of your home. These tours allow you to see the space's layout and the many working arrangements, as well as the design as a whole. By doing so, you can determine whether the space meets your demands in order to make a wise choice.
8400
Annette Griffin
(480) 222-5701
Why Choose 8400
8400 is an office building for small businesses in Tempe that's practical, flexible, and used to adapting to the individual needs of our tenants.