Amenities
Caffeine zone
Complimentary coffee & tea
Equipment
TV/Monitor
White boards
Facilities
Privacy booths
Receptionist/Secretarial services
Available Workspaces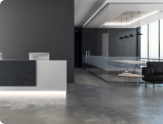 Walk & Ride
62/100

Somewhat Walkable

45/100

Some Transit

51/100

Bikeable
The vicinity of 2390 East Camelback Road is relatively walkable. You can run some errands on foot, as certain facilities and services are close by. Regarding transit, only a few options are currently available for public transportation. There is some cycling infrastructure in the area near 2390 East Camelback Road and it's a relatively bikeable community.
read more
read less
Location
Address:

2390 East Camelback Road

Neighborhood:

Biltmore

City:

Phoenix, AZ

Zip Code:

85016
Calculate Your Commute
Calculate commute by driving, cycling or walking, where available.
Commute calculator powered by Walk Score® Travel Time
Local Highlights
Campbell/ Central Ave

2.48 miles

Central Ave/ Camelback

2.50 miles

Indian School/ Central Ave

2.60 miles

Osborn/ Central Ave

2.89 miles

7th Ave/ Camelback

2.97 miles

Thomas/ Central Ave

3.12 miles

Encanto/ Central Ave

3.47 miles

19th Ave/ Camelback

3.86 miles

McDowell/ Central Ave

3.94 miles

19th Ave/ Montebello

3.98 miles
The Camby

0.16 miles

Hampton Inn Phoenix-Biltmore

0.25 miles

Sonesta Select Phoenix Camelback

0.28 miles

Embassy Suites by Hilton Hotel Phoenix Biltmore

0.42 miles

Homewood Suites by Hilton Phoenix-Biltmore

0.47 miles

AC Hotel

0.70 miles

Extended Stay America - Phoenix - Biltmore

0.90 miles

Arizona Biltmore, A Waldorf Astoria Resort

1.08 miles

Hermosa Inn

1.68 miles

Embassy Suites by Hilton Phoenix Airport

2.06 miles
Saint Thomas School

0.38 miles

Madison School Number Two

0.60 miles

Camelback High School

0.62 miles

Villa Montessori Charter School

0.77 miles

Vista School

0.89 miles

Madison School Number One

1.03 miles

Madison Park Middle School

1.16 miles

Loma Linda School

1.29 miles

Biltmore Preparatory Academy

1.31 miles

Self Development Academy

1.49 miles
The Cheesecake Factory

0.14 miles

The Macintosh

0.35 miles

Pizzeria Bianco

0.36 miles

In-N-Out Burger

0.46 miles

Panera Bread

0.49 miles

Zupas

0.56 miles

Double Dose

0.60 miles

Arriba

0.62 miles

Duck and Decanter

0.76 miles

Einstein Bros. Bagels

0.80 miles
Trader Joe's

0.38 miles

Whole Foods Market

0.41 miles

Fry's Food and Drug

0.57 miles

Marshalls

0.65 miles

Target

0.85 miles

Safeway

0.99 miles

Sprouts Farmers Market

1.17 miles

Ross

1.49 miles

Bashas'

1.89 miles

Thrift Store

2.04 miles
Lot E

2.15 miles

Thomas Garage West

2.17 miles

Lot C

2.27 miles

Myrtle Tunnel Trail Head

2.29 miles

Lot D

2.37 miles

Lot A

2.38 miles

Lot B

2.41 miles

4041 Central Plaza Garage

2.57 miles

Light Rail Park-n-Ride

2.59 miles

Park on Central Parking Garage

2.64 miles
Jacksons Car Wash

0.50 miles

Hertz

1.42 miles

Cobblestone Auto Spa

1.68 miles

Monte Vista Car Wash

3.10 miles

Hertz

3.16 miles

Clean Freak

3.44 miles

Clean Freak

3.89 miles

Drive Time

4.26 miles

Super Star Express Car Wash

4.50 miles

FireBird Express Car Wash

4.87 miles
Frequently Asked Questions
Can I visit or tour the coworking space before making a decision?

In some cases, coworking operators will provide you with a free tour of the space before you can make your decision. By doing so, you can assess the space's floorplan, the different work areas, the overall amenities, and the quality of the site to see if they match your needs and overall vision. At the same time, some operators have virtual tours that you can take from the comfort of your own home — without having to make an extra trip.

Are there any pet-friendly coworking spaces in Phoenix?

In some coworking spaces, pets are more than welcome as they bring an extra dose of joy to the members of the community. If your furry friend needs to accompany you during your workday, make sure to filter your search and choose from the pet-friendly coworking spaces available in Phoenix. However, if you're not sure about a location's policy, you can always reach out directly to the operator to inquire about that.

Do I need a membership to work at a coworking space in Phoenix?

Generally, coworking spaces are all about flexibility and that applies to memberships as well. This means that certain memberships are available, especially for users who need a workspace for a longer period of time, however, day passes or hourly subscriptions are also provided by coworking operators in Phoenix. Members who choose a monthly membership, for instance, are prone to getting more bang for their buck, as these types of memberships are more cost-effective than the short-term usage of coworking spaces and they come with extra benefits, amenities and access to events included. Memberships ensure a complete coworking experience that goes beyond a simple desk area and those who opt for one can be part of a community of professionals from different backgrounds, who get together to enhance their respective businesses, as well as to network and socialize.

Can I book a coworking space by the hour? How about for a day/month?

Coworking spaces in Phoenix offer highly flexible options when it comes to different work arrangements, however, not all operators offer hourly and daily bookings. These are generally reserved for meeting rooms and event spaces and are generally less applicable to common work arrangements, like an open workspace or a dedicated desk. However, hot desks are available in some locations and certain operators enable day passes or a trial period, for users who want to test the waters before committing to a space.

What types of coworking spaces are available?

In Phoenix, there are various coworking spaces that enable different working arrangements — whether that's a desk in an open workspace, which is ideal for collaboration, a dedicated desk that will be assigned only to you, or a private office that enables more privacy for both individual workers and teams. Most coworking spaces also have meeting or conference rooms where you can host client meetings, brainstorming sessions or presentations. These are often bookable by the hour.
Why Choose Workuity
Workuity offers extraordinary workspaces that combine the flexibility, community, and connectivity of a co-working facility with the sophistication that small businesses, entrepreneurs, and start-ups demand.