Amenities
Caffeine zone
Complimentary coffee & tea
Available Workspaces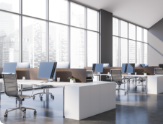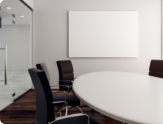 Hours of Operation
Monthly memberships allow 24/7 access to our space.
For meeting rooms and day passes, please see our hours of operation.
Walk & Ride
78/100

Very Walkable

47/100

Some Transit

65/100

Bikeable
The area surrounding 1010 East Missouri Avenue is very walkable. In fact, you can complete most tasks on foot, thanks to the abundance of services and amenities here. Regarding transit, only a few options are currently available for public transportation. There is some cycling infrastructure in the area near 1010 East Missouri Avenue and it's a relatively bikeable community.
read more
read less
Location
Address:

1010 East Missouri Avenue

Neighborhood:

Camelback East

City:

Phoenix, AZ

Zip Code:

85014
Calculate Your Commute
Calculate commute by driving, cycling or walking, where available.
Commute calculator powered by Walk Score® Travel Time
Local Highlights
Central Ave/ Camelback

1.06 miles

Campbell/ Central Ave

1.34 miles

7th Ave/ Camelback

1.45 miles

Indian School/ Central Ave

1.67 miles

Osborn/ Central Ave

2.24 miles

19th Ave/ Camelback

2.30 miles

19th Ave/ Montebello

2.31 miles

Thomas/ Central Ave

2.59 miles

Glendale/ 19th Ave

2.71 miles

Encanto/ Central Ave

3.10 miles
Extended Stay America - Phoenix - Biltmore

0.79 miles

hotel 502 on Camelback

1.29 miles

Holiday Inn Phoenix-Midtown

1.43 miles

Homewood Suites by Hilton Phoenix-Biltmore

1.50 miles

Sonesta Select Phoenix Camelback

1.51 miles

Hampton Inn Phoenix-Biltmore

1.77 miles

The Camby

1.85 miles

Hilton Garden Inn Phoenix Midtown

1.90 miles

Embassy Suites by Hilton Hotel Phoenix Biltmore

2.06 miles

Budget Suites of America

2.07 miles
Humanities and Sciences Academy of the United States

0.37 miles

International Commerce Institute Phoenix

0.37 miles

International Commerce Secondary School

0.37 miles

Madison Rose Lane Elementary School

0.64 miles

Madison School Number One

0.77 miles

First United Methodist Church of Phoenix Weekday School

0.84 miles

Xavier College Preparatory

0.91 miles

St. Francis Xavier

0.97 miles

Brophy College Preparatory

1.07 miles

Central High School

1.17 miles
Subway

0.22 miles

Verdura Plant-Based Eatery

0.24 miles

Pita Jungle

0.27 miles

Spinato's Pizzeria

0.27 miles

Pure Sushi Colony

0.33 miles

Pizza Heaven Bistro

0.43 miles

Rito's

0.44 miles

Raising Cane's

0.56 miles

Culver's

0.59 miles

Denny's

0.60 miles
Bashas'

0.20 miles

Thrift Store

0.38 miles

AJ's

0.84 miles

Target

1.01 miles

Marshalls

1.17 miles

Fry's Food and Drug

1.28 miles

Trader Joe's

1.44 miles

Imperial Market and Deli

1.47 miles

Whole Foods Market

1.47 miles

Fry's Food and Drug

1.53 miles
Light Rail Park-n-Ride

1.12 miles

Lot E

1.23 miles

Lot A

1.34 miles

Lot C

1.39 miles

Lot B

1.44 miles

Lot D

1.53 miles

4041 Central Plaza Garage

1.75 miles

Park on Central Parking Garage

1.83 miles

Parc Midtown

1.87 miles

Myrtle Tunnel Trail Head

2.03 miles
Hertz

0.58 miles

Jacksons Car Wash

1.40 miles

Cobblestone Auto Spa

1.52 miles

Hertz

1.64 miles

Clean Freak

1.90 miles

Drive Time

2.70 miles

FireBird Express Car Wash

3.19 miles

$3 Express Car Wash

3.54 miles

Quick Quack Car Wash

3.57 miles

Monte Vista Car Wash

3.65 miles
Frequently Asked Questions
How many coworking spaces are in Phoenix?

There are 39 coworking spaces available right now in Phoenix. However, if you broaden your search region to better match the location of your home or explore a certain area of interest, you'll likely find additional options as some coworking spaces are also available outside of the major commercial areas in the suburbs.

Are there any pet-friendly coworking spaces in Phoenix?

There are coworking spaces in Phoenix that accept pets so you can bring your four-legged companion and keep them nearby while you work. When looking at the available options, narrow your search to ensure that you pick a pet-friendly location by selecting the "pet-friendly" filter. If you're still unsure, reach out to the operator and ask them about this policy.

What types of coworking spaces are available?

Most coworking spaces in Phoenix offer a variety of working configurations that accommodate both individual employees and larger teams. So, whether you need a desk in an open area for occasional use or a dedicated one to work from on a more regular basis, there are several options available. Additionally, teams of different sizes can get more privacy in private offices, while meeting rooms are ideal for hosting presentations or meeting with clients.

Can I visit or tour the coworking space before making a decision?

Coworking spaces frequently let you visit the facility before committing to any kind of membership. Some even offer virtual tours that you can view from the comfort of your home. These tours allow you to see the space's layout and the many working arrangements, as well as the design as a whole. By doing so, you can determine whether the space meets your demands in order to make a wise choice.

Can I book a coworking space by the hour? How about for a day/month?

Yes, most coworking spaces in Phoenix offer flexible booking options. However, while monthly rates are commonly available, not all operators offer daily bookings. Hourly rates are typically reserved for meeting rooms and are less commonly used for general workspace access.
Ignite Sparked by Bbb
ignite sparked by BBB
(602) 344-9830
Why Choose Ignite Sparked by Bbb
ignite sparked by BBB is a modern coworking space designed for both entrepreneurs and small business owners located in Phoenix, AZ, and San Diego, CA.