Available Workspaces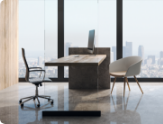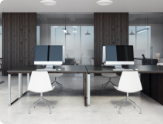 Hours of Operation
Monthly memberships allow 24/7 access to our space.
For meeting rooms and day passes, please see our hours of operation.
Walk & Ride
92/100

Walker's Paradise

48/100

Some Transit

56/100

Bikeable
The area near 309 East Main Street is ideal for walkers. A car is not required to run errands because everything is nearby. Regarding transit, only a few options are currently available for public transportation. There is some cycling infrastructure in the area near 309 East Main Street and it's a relatively bikeable community.
read more
read less
Calculate Your Commute
Calculate commute by driving, cycling or walking, where available.
Commute calculator powered by Walk Score® Travel Time
Local Highlights
Auburn

0.34 miles

Kent

5.29 miles

Sumner

7.42 miles

Capital Aeroporter Airport Shuttle

7.51 miles

Puyallup

8.61 miles

Angle Lake

8.63 miles

S Station

9.78 miles

B Station

9.92 miles

A Station

9.93 miles
La Quinta Inn & Suites - Auburn

0.38 miles

Holiday Inn Express & Suites

0.54 miles

Best Western Plus - Peppertree

0.60 miles

Auburn Motel

0.83 miles

Economy Inn - Auburn

0.89 miles

Red Lion Inn & Suites - Auburn/Seattle

0.93 miles

Days Inn - Auburn/Federal Way

0.98 miles

Comfort Inn - Auburn

1.12 miles

Royal "A" Motel

1.28 miles

Quality Inn & Suites

2.91 miles
BJ's Beauty & Barber College

0.09 miles

Washington Elementary School

0.17 miles

Auburn High School

0.24 miles

Green River Community College - Washington Environmental Training Center

0.31 miles

Green River Community College - Washington Certification Services

0.31 miles

West Auburn High School

0.46 miles

Valley Christian School

0.67 miles

Terminal Park Elementary School

0.67 miles

GRC Auburn Center Campus

0.75 miles

Green River Montessori School

0.76 miles
Vinifera Wine Bar & Bistro

0.04 miles

Geaux Brewing

0.09 miles

Picante Pollo Teriyaki

0.11 miles

Sushido Japan

0.13 miles

Gor Gai Thai Street Food

0.18 miles

Garcia's Mexican Restaurant & Cantina

0.20 miles

Burger King

0.21 miles

Herfy's

0.24 miles

Little Caesars

0.25 miles

Sun Break Cafe

0.27 miles
Safeway

0.15 miles

Grocery Outlet

0.28 miles

Auburn's Main Street Market

0.52 miles

Fred Meyer

0.55 miles

Marvel Food & Deli

0.57 miles

Campeón Market Auburn

0.66 miles

Walmart Supercenter

0.87 miles

The Outlet Collection Seattle

1.12 miles

Burlington

1.17 miles

El Mercado Latino

1.18 miles
Auburn Station Parking Garage

0.32 miles

Auburn Park & Ride

0.96 miles

Peasley Canyon Park & Ride

1.57 miles

4

2.11 miles

3

2.14 miles

9

2.27 miles

17

2.31 miles

10

2.32 miles

11

2.35 miles

12

2.40 miles
Clean Wheels Car Wash

0.18 miles

Brown Bear Car Wash

0.51 miles

Sud Star Car Wash

0.54 miles

Budget Truck Rental

1.09 miles

Hertz

1.19 miles

Enterprise

1.40 miles

Outlet Car Wash

1.43 miles

Auburn Detail

2.00 miles

Car Wash

2.21 miles

Brown Bear Car Wash

2.41 miles
Frequently Asked Questions
What should a good coworking space in Auburn provide?

A good coworking space should provide all of the basic amenities needed to get work done — like fast and reliable Wi-Fi, ergonomic furniture and different types of work or relaxing areas — but also extra features, such as printing, copying and scanning services or complimentary beverages or even snacks. Aside from these, coworking spaces provide different work arrangements that suit the varying needs of workers, from open desk areas to private offices. Notably, one of the most beneficial traits of a good coworking space is its community. In most cases, coworking operators foster and nurture a sense of community by allowing different workers from various backgrounds to come together and participate in exciting and fun activities, events and gatherings outside of working hours.

Can I book a coworking space by the hour? How about for a day/month?

When it comes to various work arrangements, coworking spaces in Auburn provide incredibly flexible possibilities; however, not all operators accept hourly and daily reservations. As opposed to regular work arrangements like an open workspace or a dedicated desk, hourly bookings are typically designed for meeting rooms and event venues. However, for users who want to try things out before committing to a space, hot desks are available in some locations, and other operators provide day passes or a trial period.

Can I visit or tour the coworking space before making a decision?

In many cases, coworking spaces allow you to take a tour of the location before you fully commit to any type of membership. Some even have virtual tours that you can take from the comfort of your own home. These allow you to view the space, the floorplan, the different types of working arrangements, and the overall design and vibe of the space. This way, you can see if the space matches your needs to make an informed decision.

How many coworking spaces are in Auburn?

Currently, there are 1 coworking spaces up for grabs in Auburn. However, you can always expand your area of search based on your location or according to convenience. In some cases, you can even find coworking spaces in the suburbs or outside of the main business district.

What types of coworking spaces are available?

The majority of coworking spaces in Auburn provide different types of working arrangements to suit both individual workers and teams. For instance, if you only need a space for a few days a month, you can opt for a desk in an open workspace or you can choose a dedicated desk if you plan to use it more regularly. Meanwhile, private offices are ideal for smaller teams that require more privacy, while meeting rooms are available in most locations and are equipped to host presentations, brainstorming sessions or client meetings.
Smartoffice Northwest
Smartoffice Northwest
(253) 561-7444