Available Workspaces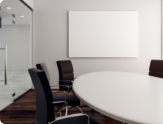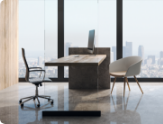 Hours of Operation
Monthly memberships allow 24/7 access to our space.
For meeting rooms and day passes, please see our hours of operation.
Walk & Ride
67/100

Somewhat Walkable

46/100

Somewhat Bikeable
The vicinity of 260 Northland Boulevard is relatively walkable. You can run some errands on foot, as certain facilities and services are close by. 260 Northland Boulevard's bikeable score is relatively low and has minimal infrastructure dedicated to cycling.
read more
read less
Calculate Your Commute
Calculate commute by driving, cycling or walking, where available.
Commute calculator powered by Walk Score® Travel Time
Local Highlights
Snake House

4.27 miles

Oscar Event Center

4.31 miles
Super 8

0.76 miles

Extended Stay America

0.78 miles

Days Inn

0.79 miles

La Quinta

1.23 miles

Studio 6

1.69 miles

HomeTowne Studios Cincinnati Sharonville

1.89 miles

LivINN Cincinnati / Sharonville Convention Center

1.90 miles

Residence Inn

1.96 miles

Fairfield Inn & Suites

2.01 miles

Ramada Plaza

2.02 miles
Springdale Elementary School

0.37 miles

Saint Gabriel School

0.90 miles

Glendale Elementary School

1.05 miles

Dream Academy

1.62 miles

Kemper Heights Elementary School

1.67 miles

Bethany School

1.80 miles

Princeton Community Middle School

1.80 miles

Heritage Hill Elementary School

1.88 miles

Princeton High School

1.89 miles

Princeton High School;Princeton Community Middle School

1.93 miles
Mi Familia Mexican Cuisine

0.12 miles

Wok Express

0.15 miles

Domino's

0.27 miles

Jaj India

0.28 miles

Zona V.I.P.

0.28 miles

Waffle House

0.28 miles

Manor House Restaurant

0.30 miles

J. Austin's American Eatery

0.31 miles

Subway

0.31 miles

Wendy's

0.32 miles
Mi Terra

0.40 miles

Burlington

0.61 miles

Big Lots

0.84 miles

Ross

0.92 miles

TJ Maxx

0.97 miles

Tri-County Mall

0.98 miles

Macy's

1.03 miles

Marsh

1.10 miles

Target

1.43 miles

Kroger Food & Drug

1.67 miles
City of Springdale Church Street Parking Lot

0.25 miles

Glensprings Drive Parking Lot

0.73 miles

Village Square

1.39 miles

Forest Park Park & Ride

2.37 miles

Ohio National Guard Training and Community Center

2.40 miles

BMV Practice Lot

3.65 miles

Peace Center Parking

4.41 miles

Centennial Barn Parking Back

4.43 miles

Centennial Barn Parking Front

4.49 miles

Convent Parking

4.50 miles
Enterprise

0.65 miles

Mike's Carwash

1.57 miles

Hertz

1.86 miles

Shell

2.40 miles

BP

2.46 miles

Penske Truck Rental

3.07 miles

Ryder Truck Rental

3.18 miles

XTRA Lease Cincinnati

3.43 miles

Woody's Express Car Wash

3.87 miles

Touchless Car Wash & Self Serve

4.41 miles
Frequently Asked Questions
Can I book a coworking space by the hour? How about for a day/month?

When it comes to various work arrangements, coworking spaces in Springdale provide incredibly flexible possibilities; however, not all operators accept hourly and daily reservations. As opposed to regular work arrangements like an open workspace or a dedicated desk, hourly bookings are typically designed for meeting rooms and event venues. However, for users who want to try things out before committing to a space, hot desks are available in some locations, and other operators provide day passes or a trial period.

What should a good coworking space in Springdale provide?

The best way that coworking spaces support a hassle-free workday is through their most crucial amenities. These range from fast and reliable Wi-Fi to comfortable, ergonomic furniture and a variety of workspaces for different types of professionals. Many coworking operators also include beverages and snacks in their memberships to help workers stay energized throughout the day. Or, if you're looking to connect and network with your own team or other entrepreneurs coming from different backgrounds, focus your search on a coworking space that has a close-knit community. These are often easy to spot because they're nurtured by regular events that bring members together and help them establish professional and personal connections.

Can I visit or tour the coworking space before making a decision?

Coworking spaces frequently let you visit the facility before committing to any kind of membership. Some even offer virtual tours that you can view from the comfort of your home. These tours allow you to see the space's layout and the many working arrangements, as well as the design as a whole. By doing so, you can determine whether the space meets your demands in order to make a wise choice.

How many coworking spaces are in Springdale?

There are 1 coworking spaces available right now in Springdale. However, if you broaden your search region to better match the location of your home or explore a certain area of interest, you'll likely find additional options as some coworking spaces are also available outside of the major commercial areas in the suburbs.

Are there any pet-friendly coworking spaces in Springdale?

There are coworking spaces in Springdale that accept pets so you can bring your four-legged companion and keep them nearby while you work. When looking at the available options, narrow your search to ensure that you pick a pet-friendly location by selecting the "pet-friendly" filter. If you're still unsure, reach out to the operator and ask them about this policy.
The Perfect Small Office
The Perfect Small Office
(513) 268-6353
Why Choose The Perfect Small Office
If you own a business, you know how important it is to find affordable office space in a high traffic area. We would like to welcome you to The Perfect Small Office™. We have 7 different office locations strategically placed in the greater Cincinnati tri-state area, Florence, KY and Carmel, IN. CMC Properties also offers warehouses, flex space and more. Whatever your business needs are, we can help.