Beautiful Private Offices for rent on the border of Union City, Jersey City Heights and Hoboken.
read more
read less
Amenities
Facilities
Mail services
Parking
Available Workspaces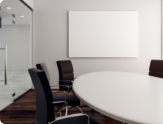 Walk & Ride
95/100

Walker's Paradise

70/100

Excellent Transit

70/100

Very Bikeable
The area near 500 Paterson Plank Road is ideal for walkers. A car is not required to run errands because everything is nearby. Regarding transit, there are great public transportation options you can make the most of here. 500 Paterson Plank Road is located in a highly bikeable area that provides a complex cycling infrastructure for your convenience.
read more
read less
Calculate Your Commute
Calculate commute by driving, cycling or walking, where available.
Commute calculator powered by Walk Score® Travel Time
Local Highlights
9th Street–Congress Street

0.61 miles

Holiday Taxi

0.87 miles

2nd Street

1.04 miles

Lincoln Harbor

1.08 miles

Hoboken

1.66 miles

PATH Elevator

1.68 miles

Secaucus Junction

1.72 miles

Hoboken Terminal

1.73 miles

Journal Square Transportation Center

2.00 miles

Bergenline Avenue

2.09 miles
Quality Suites Nyc Gateway

0.55 miles

Days Inn

0.59 miles

Mason Civic League

0.95 miles

Sheraton

1.04 miles

Holiday Inn Express

1.14 miles

Best Western

1.18 miles

Meadowlands View

1.20 miles

Rodeway Inn

1.21 miles

Super 8 North Bergen

1.25 miles

Fountain Motel

1.26 miles
Thomas A Edision Elementary School

0.09 miles

John F Kennedy Number 7 Elementary School

0.36 miles

Alfred E. Zampella Elementary School #27

0.41 miles

Veteran's Memorial School

0.45 miles

Miftaahul Uloom Academy

0.49 miles

Saint Anne's School

0.51 miles

Mother Seton School

0.55 miles

Saint Francis Academy

0.55 miles

Sara M Glimore Elementary School

0.56 miles

Colin Powell Elementary School

0.58 miles
Panda House

0.03 miles

Subway

0.06 miles

McDonald's

0.06 miles

KFC

0.07 miles

Americana Grill & Cafe

0.08 miles

Po Wong

0.11 miles

Deep Fried Calzone II

0.12 miles

Juanitas

0.12 miles

Dunkin'

0.16 miles

Comida Tipica Hondureña

0.17 miles
Fine Fair

0.12 miles

C-Town

0.34 miles

Lasorpresa

0.43 miles

Universal Market

0.45 miles

Food Bazaar

0.53 miles

ShopRite

0.62 miles

Alexa Mini Market

0.64 miles

Trader Joe's

0.74 miles

Acme

0.94 miles

Singh's Farms

0.99 miles
Washington Park Parking Lot

0.30 miles

Hudson Korean Presbyterian Church Parking Lot

0.70 miles

Jose Marti Field and Recreational Grounds Parking Lot

0.74 miles

Leber Funeral Home Parking

0.78 miles

Dunkin Donuts Parking lot

0.84 miles

Parking Garage

1.12 miles

Sky Club Parking Garage

1.13 miles

Midtown Garage

1.15 miles

Eighth Street Parking Lot

1.19 miles

Union City Post Office

1.22 miles
Budget

0.15 miles

Hertz

0.73 miles

Riverfront Car Wash

0.74 miles

Enterprise

1.52 miles

SIXT

2.20 miles

Enterprise

3.18 miles

Hudson View Car Wash

3.41 miles

Enterprise

5.38 miles

Budget

5.75 miles

Supreme Carwash

6.07 miles
Frequently Asked Questions
Do I need a membership to work at a coworking space in Union City?

Yes, in some instances, a membership will be required for you to use the space. However, the options are highly flexible and many operators even provide day passes or certain arrangements, like meeting rooms, that are available on an hourly basis. Memberships are generally more cost-effective in the long term and come with extra perks, amenities and services included. Users who opt for a monthly membership, for example, are usually granted access to all the communal areas of the coworking space, the kitchen or the other amenities included in the subscription. One of the biggest perks of coworking memberships is that they enable members from different backgrounds to come together a form a community of professionals, who can grow together, network and participate in various events, generally organized on the premise.

How many coworking spaces are in Union City?

Currently, there are 2 coworking spaces up for grabs in Union City. However, you can always expand your area of search based on your location or according to convenience. In some cases, you can even find coworking spaces in the suburbs or outside of the main business district.

Can I visit or tour the coworking space before making a decision?

In many cases, coworking spaces allow you to take a tour of the location before you fully commit to any type of membership. Some even have virtual tours that you can take from the comfort of your own home. These allow you to view the space, the floorplan, the different types of working arrangements, and the overall design and vibe of the space. This way, you can see if the space matches your needs to make an informed decision.

Are there any pet-friendly coworking spaces in Union City?

Some coworking spaces have a pet-friendly policy, allowing you to bring your furry friend and keep them close during your workday. To make sure that you see all of the pet-friendly spaces, filter your search by selecting the "pet-friendly" filter when browsing options in Union City. Or, if you're not completely sure, reach out to the operator to inquire about this policy.

Can I book a coworking space by the hour? How about for a day/month?

In Union City, the majority of coworking spaces do provide flexible booking alternatives. However, keep in mind that, although monthly rates are widely available, not all operators provide daily bookings. Hourly reservations are generally used for meeting spaces and are less common when it comes to access to the general workspace.