Available Workspaces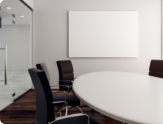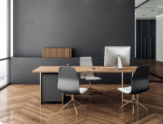 Walk & Ride
79/100

Very Walkable

55/100

Good Transit

64/100

Bikeable
The area surrounding 2 University Plaza Drive is very walkable. In fact, you can complete most tasks on foot, thanks to the abundance of services and amenities here. Transit-wise, you can take advantage of various options for public transportation in the area. There is some cycling infrastructure in the area near 2 University Plaza Drive and it's a relatively bikeable community.
read more
read less
Location
Address:

2 University Plaza Drive

Neighborhood:

Hackensack

City:

Hackensack, NJ

Zip Code:

07601
Calculate Your Commute
Calculate commute by driving, cycling or walking, where available.
Commute calculator powered by Walk Score® Travel Time
Local Highlights
Kismet Limousine

0.44 miles

Anderson Street

0.56 miles

New Bridge Landing

0.91 miles

Teaneck Taxi

1.42 miles

Essex Street

1.61 miles

River Edge

2.58 miles

Teterboro

2.73 miles

Plauderville

3.69 miles

Oradell

3.87 miles

Garfield

4.30 miles
Stony Hill Inn

2.11 miles

Hilton Hasbrouck Heights / Meadowlands

2.33 miles

Marriott Glenpointe

2.40 miles

Holiday Inn Express Paramus

2.60 miles

Crowne Plaza Englewood

2.78 miles

Travelodge by Wyndham South Hackensack

2.87 miles

Horizon

3.04 miles

Rodeway Inn Capri

3.04 miles

Ramada by Wyndham Rochelle Park Near Paramus

3.06 miles

Comfort Inn & Suites Paramus

3.24 miles
Fairleigh Dickinson University

0.21 miles

Bergen County Academies

0.29 miles

FDU

0.32 miles

Fairmount Elementary School

0.51 miles

Lowell Elementary School

0.65 miles

Bergen Community College-Hackensack

0.66 miles

The Philip Ciarco Jr. Learning Center

0.67 miles

School Number 3

0.71 miles

Al-Ghazaly High School

0.87 miles

Whittier Elementary School

1.09 miles
Taco Bell

0.17 miles

Boston Market

0.18 miles

Brooklyn's Brick Oven Pizzeria

0.20 miles

Burger King

0.22 miles

Dunkin' Donuts

0.26 miles

Dunkin'

0.41 miles

Hooters

0.42 miles

Firewaters

0.43 miles

Coach House Diner

0.46 miles

The Oceanaire Seafood Room

0.52 miles
Target

0.25 miles

The Shops at Riverside

0.59 miles

Bloomingdale's

0.62 miles

Giant Farmers Market

0.73 miles

99 Ranch Market

0.86 miles

ShopRite

1.44 miles

NetCost Market

1.58 miles

Marshalls

1.62 miles

Whole Foods Market

1.62 miles

Saks Off 5th

1.65 miles
Student/Event Parking

0.09 miles

Student Parking

0.10 miles

Student Parking

0.28 miles

Courts Lot

0.34 miles

Railroad Parking Garage

1.34 miles

Atlantic Street Parking Garage

1.40 miles

Employee Parking Garage

1.46 miles

Visitors Parking

1.56 miles

Parking Lot P12

1.94 miles

Parking Lot P11

1.98 miles
Hertz

2.74 miles

Englewood Car Wash

2.91 miles

Avis

2.99 miles

Penske Truck Rental

3.52 miles

Car Wash

3.99 miles

Route 5 Car Wash

4.41 miles

Enterprise

4.65 miles

A & R Car Rental

4.88 miles

Enterprise

5.57 miles

Budget

5.98 miles
Frequently Asked Questions
How many coworking spaces are in Hackensack?

There are 2 coworking spaces available right now in Hackensack. However, if you broaden your search region to better match the location of your home or explore a certain area of interest, you'll likely find additional options as some coworking spaces are also available outside of the major commercial areas in the suburbs.

What should a good coworking space in Hackensack provide?

The best way that coworking spaces support a hassle-free workday is through their most crucial amenities. These range from fast and reliable Wi-Fi to comfortable, ergonomic furniture and a variety of workspaces for different types of professionals. Many coworking operators also include beverages and snacks in their memberships to help workers stay energized throughout the day. Or, if you're looking to connect and network with your own team or other entrepreneurs coming from different backgrounds, focus your search on a coworking space that has a close-knit community. These are often easy to spot because they're nurtured by regular events that bring members together and help them establish professional and personal connections.

Can I visit or tour the coworking space before making a decision?

Coworking spaces frequently let you visit the facility before committing to any kind of membership. Some even offer virtual tours that you can view from the comfort of your home. These tours allow you to see the space's layout and the many working arrangements, as well as the design as a whole. By doing so, you can determine whether the space meets your demands in order to make a wise choice.

Are there any pet-friendly coworking spaces in Hackensack?

There are coworking spaces in Hackensack that accept pets so you can bring your four-legged companion and keep them nearby while you work. When looking at the available options, narrow your search to ensure that you pick a pet-friendly location by selecting the "pet-friendly" filter. If you're still unsure, reach out to the operator and ask them about this policy.

Do I need a membership to work at a coworking space in Hackensack?

Yes, in some instances, a membership will be required for you to use the space. However, the options are highly flexible and many operators even provide day passes or certain arrangements, like meeting rooms, that are available on an hourly basis. Memberships are generally more cost-effective in the long term and come with extra perks, amenities and services included. Users who opt for a monthly membership, for example, are usually granted access to all the communal areas of the coworking space, the kitchen or the other amenities included in the subscription. One of the biggest perks of coworking memberships is that they enable members from different backgrounds to come together a form a community of professionals, who can grow together, network and participate in various events, generally organized on the premise.