Amenities
Equipment
Printer
TV/Monitor
Facilities
Parking
Receptionist/Secretarial services
Available Workspaces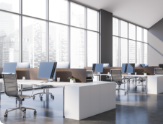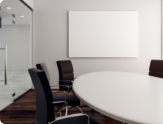 Walk & Ride
98/100

Walker's Paradise

79/100

Excellent Transit

68/100

Bikeable
The area near 220 South King Street is ideal for walkers. A car is not required to run errands because everything is nearby. Regarding transit, there are great public transportation options you can make the most of here. There is some cycling infrastructure in the area near 220 South King Street and it's a relatively bikeable community.
read more
read less
Location
Address:

220 South King Street

Neighborhood:

Downtown Honolulu

City:

Honolulu, HI

Zip Code:

96813
Calculate Your Commute
Calculate commute by driving, cycling or walking, where available.
Commute calculator powered by Walk Score® Travel Time
Local Highlights
Honolulu International Airport Station (under Construction)

4.29 miles

Hālawa / Aloha Stadium

6.43 miles

Kalauao / Pearlridge

7.68 miles

Waiawa / Pearl Highlands

9.85 miles
Pagoda Hotel

1.55 miles

Ala Moana Hotel

1.82 miles

Hawaii Prince Hotel

1.99 miles

The Equus

2.01 miles

Ilikai Marina Condos

2.05 miles

The Modern Honolulu

2.14 miles

The Ilikai Hotel

2.15 miles

Doubletree Alana Waikiki Hotel

2.28 miles

Hilton Village

2.30 miles

The Grand Islander by Hilton Grand Vacations

2.32 miles
DeRose Method Hawaii

0.34 miles

Kawaiaha'o Church School

0.35 miles

Princess Ruth Ke'elikōlani Middle School

0.38 miles

Prince David Kawananakoa Middle School

0.97 miles

McKinley High School

1.00 miles

Kaiulani Elementary School

1.05 miles

Honolulu Community College

1.12 miles

Queen Ka'ahumanu Elementary School

1.12 miles

Saint Theresa School

1.15 miles

Central Pacific College

1.20 miles
Cafe Julia

0.03 miles

Alakea Steak

0.03 miles

Jack in the Box

0.04 miles

Harpo's Pizza

0.05 miles

L&L Hawaiian Barbecue

0.05 miles

Mama T's Ital Kitchen - Umeke Market

0.07 miles

BIC Tacos

0.08 miles

Domino's

0.08 miles

Komala Curry House

0.11 miles

Water Drop Vegetarian House

0.12 miles
'Umeke Market & Deli

0.09 miles

Ross

0.12 miles

Walmart

0.17 miles

Safeway

0.42 miles

Down To Earth

0.51 miles

H Mart

0.54 miles

Nuuanu Shopping Plaza

0.69 miles

Ross

0.70 miles

Velocity

0.74 miles

Coast Guard Exchange

0.83 miles
Bishop Square

0.08 miles

Bankoh Parking Center

0.18 miles

Pro Park

0.19 miles

Mark's Garage

0.25 miles

Hawaii State Capitol Underground Parking

0.26 miles

Capitol Place Parking Garage

0.26 miles

Makai Parking Garage

0.32 miles

Judiciary Complex Parking Structure

0.43 miles

801 South Street Building B Parking

0.45 miles

801 South Street Building A Parking

0.46 miles
Envy Rent

0.73 miles

The Car Parlor

1.09 miles

McKinley Car Wash

1.12 miles

Enterprise

1.25 miles

ProWash

1.50 miles

Chase Hawaii Rentals

2.83 miles

Avis

2.89 miles

Alamo

3.13 miles

Chase Car Rental

3.21 miles

Alamo

3.61 miles
Frequently Asked Questions
What types of coworking spaces are available?

In Honolulu, there are various coworking spaces that enable different working arrangements — whether that's a desk in an open workspace, which is ideal for collaboration, a dedicated desk that will be assigned only to you, or a private office that enables more privacy for both individual workers and teams. Most coworking spaces also have meeting or conference rooms where you can host client meetings, brainstorming sessions or presentations. These are often bookable by the hour.

Can I visit or tour the coworking space before making a decision?

In some cases, coworking operators will provide you with a free tour of the space before you can make your decision. By doing so, you can assess the space's floorplan, the different work areas, the overall amenities, and the quality of the site to see if they match your needs and overall vision. At the same time, some operators have virtual tours that you can take from the comfort of your own home — without having to make an extra trip.

What should a good coworking space in Honolulu provide?

A good coworking space should offer all of the essential amenities required to work efficiently and comfortably — like a quick and reliable internet connection, ergonomic furniture, tech equipment and various work or relaxation areas — but also some extra perks, such as printing, copying, and scanning services or complimentary snacks and beverages. Plus, coworking spaces offer various work settings, such as open desk areas and private offices to accommodate workers' diverse needs. Last, but not least, a solid coworking space community is one of its best qualities. To that end, coworking business owners often cultivate and support a sense of community by organizing networking events to help members connect and socialize.

Are there any pet-friendly coworking spaces in Honolulu?

In some coworking spaces, pets are more than welcome as they bring an extra dose of joy to the members of the community. If your furry friend needs to accompany you during your workday, make sure to filter your search and choose from the pet-friendly coworking spaces available in Honolulu. However, if you're not sure about a location's policy, you can always reach out directly to the operator to inquire about that.

How many coworking spaces are in Honolulu?

Right now, you can choose from 12 coworking spaces available in Honolulu. But, depending on your home base or certain neighborhoods that are desirable to you, you can always broaden your search to include wider areas outside of the central business district or even those that include suburbs.
Central Pacific Bank
Central Pacific Bank
(808) 544-0500
Why Choose Central Pacific Bank
Tidepools, an exciting coworking space in the heart of Downtown Honolulu at Central Pacific Plaza.