Amenities
Caffeine zone
Complimentary coffee & tea
Available Workspaces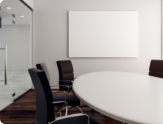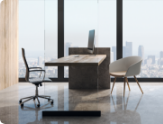 Hours of Operation
Monthly memberships allow 24/7 access to our space.
For meeting rooms and day passes, please see our hours of operation.
Walk & Ride
21/100

Car-Dependent

31/100

Somewhat Bikeable
The area near 600 Westridge Parkway is very much car-dependent. Services and amenities are not close by, which requires residents here to rely on their own means of transportation. 600 Westridge Parkway's bikeable score is relatively low and has minimal infrastructure dedicated to cycling.
read more
read less
Calculate Your Commute
Calculate commute by driving, cycling or walking, where available.
Commute calculator powered by Walk Score® Travel Time
Local Highlights
Country Inn & Suites

0.65 miles

Quality Inn & Suites McDonough South I-75

0.70 miles

Residence Inn Atlanta McDonough

1.30 miles

Hampton Inn Atlanta McDonough

1.39 miles

Tru by Hilton McDonough

1.42 miles

Econo Lodge

1.55 miles

Baymont by Wyndham McDonough

1.59 miles

Hampton

1.59 miles

Hilton Garden Inn

1.63 miles

Howard Johnson by Wyndham McDonough GA

1.63 miles
Norfolk Southern Training Center

0.38 miles

Mercer University

1.65 miles

Henry County Junior High School

2.03 miles

Oakland Elementary School

2.28 miles

Luella Middle School

2.71 miles

People's Baptist Academy

3.09 miles

McDonough High School

3.19 miles

McDonough Christian Academy

3.30 miles

McDonough Middle School

3.51 miles

McDonough Elementary School

3.90 miles
Steven's Fine Foods

0.45 miles

Da Vinci's New York Style Pizza

0.46 miles

Chalo

1.26 miles

Hardee's

1.38 miles

OB's BBQ

1.38 miles

Del Taco

1.40 miles

Waffle House

1.45 miles

Chick-fil-A

1.50 miles

Panera Bread

1.50 miles

Freddy's

1.51 miles
Burlington

1.30 miles

JCPenney

1.59 miles

Publix

1.77 miles

Walmart Supercenter

2.07 miles

Aldi

3.75 miles

Publix

3.80 miles

Walmart Supercenter

4.45 miles

Ingles

4.81 miles

Belk

4.99 miles

Target

5.05 miles
McDonough Park and Ride

1.38 miles

McDonough Park & Ride

5.97 miles

Patient and Guest Parking

7.86 miles

Staff Parking

7.93 miles

Patient and Guest Parking

7.98 miles

Blue Lot

8.04 miles

Yellow Lot

8.16 miles

Earnhardt Parking

8.20 miles

Champions Parking

8.38 miles

Club One Reserved Parking

8.57 miles
Mister Car Wash

9.19 miles

Enterprise

9.25 miles
Frequently Asked Questions
Can I book a coworking space by the hour? How about for a day/month?

When it comes to various work arrangements, coworking spaces in McDonough provide incredibly flexible possibilities; however, not all operators accept hourly and daily reservations. As opposed to regular work arrangements like an open workspace or a dedicated desk, hourly bookings are typically designed for meeting rooms and event venues. However, for users who want to try things out before committing to a space, hot desks are available in some locations, and other operators provide day passes or a trial period.

What should a good coworking space in McDonough provide?

The best way that coworking spaces support a hassle-free workday is through their most crucial amenities. These range from fast and reliable Wi-Fi to comfortable, ergonomic furniture and a variety of workspaces for different types of professionals. Many coworking operators also include beverages and snacks in their memberships to help workers stay energized throughout the day. Or, if you're looking to connect and network with your own team or other entrepreneurs coming from different backgrounds, focus your search on a coworking space that has a close-knit community. These are often easy to spot because they're nurtured by regular events that bring members together and help them establish professional and personal connections.

What types of coworking spaces are available?

Most coworking spaces in McDonough offer a variety of working configurations that accommodate both individual employees and larger teams. So, whether you need a desk in an open area for occasional use or a dedicated one to work from on a more regular basis, there are several options available. Additionally, teams of different sizes can get more privacy in private offices, while meeting rooms are ideal for hosting presentations or meeting with clients.

How many coworking spaces are in McDonough?

There are 2 coworking spaces available right now in McDonough. However, if you broaden your search region to better match the location of your home or explore a certain area of interest, you'll likely find additional options as some coworking spaces are also available outside of the major commercial areas in the suburbs.

Can I visit or tour the coworking space before making a decision?

Coworking spaces frequently let you visit the facility before committing to any kind of membership. Some even offer virtual tours that you can view from the comfort of your home. These tours allow you to see the space's layout and the many working arrangements, as well as the design as a whole. By doing so, you can determine whether the space meets your demands in order to make a wise choice.
Storage Xxtra
Storage Xxtra
(678) 389-4190