The Portal in Atlanta is a chic working space with a sunny and energetic design to kick your creative mind into gear. This boutique office space is housed in a historic brick building and features a limited capacity with exclusive membership. Specifically, with 21 dedicated desks, The Portal keeps the capacity small so that everyone has the space they need to do their business, while also keeping things low-key and private so you can focus and increase productivity. In addition to the 21 dedicated desks, members can enjoy communal spaces, including two conference rooms, two sitting areas at the front of the building and a kitchen lounge area.
When you become a member at The Portal, you get to enjoy amenities like your own private desk space and a locker to securely store your belongings, as well as high-speed internet and unlimited coffee and tea. They also provide everything you need to get to work, boost your creativity and inspire you to push yourself. Additionally, the Portal also offers opportunities for networking and collaboration as you become a part of a community of creative people. Here, members consist of local entrepreneurs, artists and freelancers who could potentially become contributors to your next big idea. As such, you can get to know the other members around you in the communal lounges over free cups of coffee to see how you can help each other achieve your goals.
The Portal is located in the Fairlie-Poplar District in the heart of Atlanta. Nearby, you'll find an abundance of restaurants, cafes, and bars that are perfect for meal breaks, happy hours after work, or informal meetings with clients and coworkers. And, if you love a bit of fresh air on your breaks, the Centennial Olympic Park is less than a 10-minute walk away. Commuting around Atlanta is also easy with the bus stops and tram stops close to The Portal.
To see if The Portal is the right fit for your business, book a free day pass online to test it out.
Amenities
Caffeine zone
Complimentary coffee & tea
Available Workspaces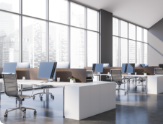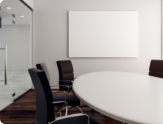 Walk & Ride
97/100

Walker's Paradise

81/100

Excellent Transit

82/100

Very Bikeable
The area near 87 Fairlie Street Northwest is ideal for walkers. A car is not required to run errands because everything is nearby. Regarding transit, there are great public transportation options you can make the most of here. 87 Fairlie Street Northwest is located in a highly bikeable area that provides a complex cycling infrastructure for your convenience.
read more
read less
Calculate Your Commute
Calculate commute by driving, cycling or walking, where available.
Commute calculator powered by Walk Score® Travel Time
Local Highlights
Luckie at Cone

0.08 miles

Woodruff Park

0.12 miles

Southwest Entrance

0.14 miles

Peachtree Center

0.16 miles

Park Place

0.16 miles

Carnegie at Spring

0.18 miles

Centennial Olympic Park

0.20 miles

Five Points

0.23 miles

Hurt Park

0.32 miles

GWCC/CNN Center

0.44 miles
Barclay Hotel Atlanta Downtown

0.05 miles

Home2 Suites

0.05 miles

Holiday Inn Express & Suites Atlanta Downtown

0.07 miles

Residence Inn Atlanta Downtown

0.10 miles

The Candler Hotel Atlanta, Curio Collection by Hilton

0.12 miles

Hampton Inn and Suites Atlanta Downtown

0.12 miles

Courtyard Atlanta Downtown

0.14 miles

Ellis Hotel, Atlanta, a Tribute Portfolio Hotel

0.15 miles

The American Hotel Atlanta Downtown

0.16 miles

Glenn Hotel, Autograph Collection

0.18 miles
Herzing University, Atlanta

0.25 miles

Georgia State University

0.29 miles

Christo Rey Atlanta Jesuit High School

0.48 miles

Smith-Hughes Vocational School

0.62 miles

Emory University School of Dentistry

0.65 miles

Historic Angiers Academy & Holland Free School

0.70 miles

Luckie Street School

0.73 miles

Walker Street School

0.79 miles

Wesley International Academy

0.91 miles

Centennial Place Elementary School

0.94 miles
Slice Downtown

0.01 miles

Slice

0.01 miles

Aamar Indian Cuisine

0.03 miles

Hong Kong Buffett

0.07 miles

Subway

0.08 miles

BrickStone

0.08 miles

Naan Stop

0.08 miles

Parish Market Cajun Kitchen

0.09 miles

Rosa's Pizza

0.09 miles

Alibaba's Turkish Food

0.09 miles
Downtown Mini Mall

0.30 miles

The Mall at Peachtree Center

0.31 miles

Auburn Discount Grocery

0.72 miles

Publix

1.07 miles

Walmart Supercenter

1.37 miles

Publix

1.62 miles

Kroger

1.84 miles

TJ Maxx

1.85 miles

Whole Foods Market

1.87 miles

The Atlanta Dairies

1.87 miles
100 Peachtree Parking Garage

0.07 miles

Lanier Parking System

0.11 miles

SP+

0.16 miles

Enclosed Garage

0.19 miles

T Deck

0.24 miles

International Garage

0.26 miles

Interpark

0.27 miles

Woodruff Volunteer Center Parking Deck

0.29 miles

90 Central Ave SW Garage

0.35 miles

LAZ Parking Deck

0.37 miles
Budget

0.33 miles

Enterprise

0.55 miles

City Wash

0.73 miles

Mister Hot Shine Car Wash

1.68 miles

Swifty Car Wash

3.32 miles

Enterprise

3.90 miles

Kirkwood Car Wash

3.91 miles

Soap Hand Car Wash

4.53 miles

BP

4.74 miles

Zipcar

5.39 miles
Frequently Asked Questions
How many coworking spaces are in Atlanta?

There are 109 coworking spaces available right now in Atlanta. However, if you broaden your search region to better match the location of your home or explore a certain area of interest, you'll likely find additional options as some coworking spaces are also available outside of the major commercial areas in the suburbs.

Are there any pet-friendly coworking spaces in Atlanta?

There are coworking spaces in Atlanta that accept pets so you can bring your four-legged companion and keep them nearby while you work. When looking at the available options, narrow your search to ensure that you pick a pet-friendly location by selecting the "pet-friendly" filter. If you're still unsure, reach out to the operator and ask them about this policy.

Can I visit or tour the coworking space before making a decision?

Coworking spaces frequently let you visit the facility before committing to any kind of membership. Some even offer virtual tours that you can view from the comfort of your home. These tours allow you to see the space's layout and the many working arrangements, as well as the design as a whole. By doing so, you can determine whether the space meets your demands in order to make a wise choice.

Can I book a coworking space by the hour? How about for a day/month?

Yes, most coworking spaces in Atlanta offer flexible booking options. However, while monthly rates are commonly available, not all operators offer daily bookings. Hourly rates are typically reserved for meeting rooms and are less commonly used for general workspace access.

What should a good coworking space in Atlanta provide?

The best way that coworking spaces support a hassle-free workday is through their most crucial amenities. These range from fast and reliable Wi-Fi to comfortable, ergonomic furniture and a variety of workspaces for different types of professionals. Many coworking operators also include beverages and snacks in their memberships to help workers stay energized throughout the day. Or, if you're looking to connect and network with your own team or other entrepreneurs coming from different backgrounds, focus your search on a coworking space that has a close-knit community. These are often easy to spot because they're nurtured by regular events that bring members together and help them establish professional and personal connections.
Why Choose The Portal
THE PORTAL is a boutique office space in a historic brick building in the most distinctive Fairlie-Poplar District, a true hidden gem in the heart of downtown Atlanta where history, culture, food, arts, education, technology, commerce, and government converge.