Tech Square Atlanta (TSQ ATL) is an exclusive, members-only community with shared workspaces that serves technologists, researchers, entrepreneurs, startups, students and corporations. Spanning an expansive 9,000 square feet, the modular and spacious facility — affectionately referred to as "The Clubhouse" — provides a window view and a pleasant musical ambiance. As such, it serves as a hub for individuals and organizations seeking productivity and a curated environment for growth and innovation.
More than just a traditional coworking space, TSQ ATL is a vibrant playground where technologists, researchers and innovators come together to collaborate. Whether it's piloting new video games or engaging in thought-provoking discussions on the future of Atlanta's tech scene, the workspace provides its members with space for meaningful interactions. And, with an emphasis on flexibility and convenience, the membership plan provides access to an open-desk coworking area and offers both monthly plans and day pass options. Plus, as an enticing perk, first-time visitors are treated to a complimentary day pass, which allows them to experience the vibrant atmosphere and collaborative community of TSQ ATL. The workspace also hosts events that facilitate networking and growth to serve as an inspiration for its members.
Notably, the space provides 24-hour access, ensuring flexibility in your work schedule. You'll also stay connected with a reliable Wi-Fi connection and take advantage of printing, scanning and copying facilities. Additionally, a phone booth is available for private calls, and there's a projector for presentations. Members here also stay refreshed with complimentary sparkling water, coffee, and tea, and the workspace provides standing desks and ergonomic seating for your comfort. Plus, there are amenities like a bike rack and discounted parking spots for convenience, and your belongings will be secure in your private locker while you're working. Meanwhile, janitorial services ensure cleanliness, while showers, hand sanitizer and motion-activated paper towel dispensers are available for hygiene. There's also a kitchen area equipped with a microwave and refrigerator for your convenience. Lastly, the environment is pet-friendly, so you can bring your furry companions with you.
Situated near LA Fitness and just a few blocks from the Midtown and North Avenue MARTA stations, members of the workspace have easy access to public transportation. Alternatively, for those who prefer to explore the neighborhood on foot or bike, the area surrounding 848 Spring St. NW boasts a plethora of retail outlets, dining options, hotels and well-developed cycling infrastructure that supports green commuting.
Amenities
Caffeine zone
Complimentary coffee & tea
Equipment
Printer
Projector
TV/Monitor
White boards
Facilities
Bike storage
Lockers
Parking
Pet friendly
Shower
Window view
Food & Bev
Catering
Free water
Available Workspaces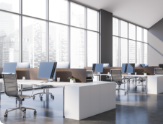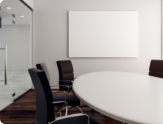 Hours of Operation
Monthly memberships allow 24/7 access to our space.
For meeting rooms and day passes, please see our hours of operation.
Walk & Ride
90/100

Very Walkable

64/100

Good Transit

77/100

Very Bikeable
The area near 848 Spring Street Northwest is ideal for walkers. A car is not required to run errands because everything is nearby. Transit-wise, you can take advantage of various options for public transportation in the area. 848 Spring Street Northwest is located in a highly bikeable area that provides a complex cycling infrastructure for your convenience.
read more
read less
Calculate Your Commute
Calculate commute by driving, cycling or walking, where available.
Commute calculator powered by Walk Score® Travel Time
Local Highlights
Midtown

0.26 miles

North Avenue

0.43 miles

Arts Center

0.77 miles

Civic Center

0.80 miles

Carnegie at Spring

1.28 miles

Centennial Olympic Park

1.30 miles

Peachtree Center

1.38 miles

Luckie at Cone

1.39 miles

Southwest Entrance

1.40 miles

Atlanta

1.49 miles
Renaissance Atlanta Midtown Hotel

0.08 miles

Georgia Tech Hotel and Conference Center

0.11 miles

The Biltmore

0.17 miles

Home2 Suites by Hilton Atlanta Midtown

0.25 miles

Homewood Suites by Hilton Atlanta Midtown

0.27 miles

Hilton Garden Inn Atlanta Midtown

0.29 miles

Residence Inn Atlanta Midtown/Georgia Tech

0.36 miles

National at Westchester

0.39 miles

Hotel Indigo Atlanta

0.43 miles

Hyatt Centric Midtown Atlanta

0.43 miles
Academy of Medicine

0.15 miles

Center for Spatial Planning Analytics and Visualization

0.16 miles

Georgia Tech

0.53 miles

Tenth Street School

0.54 miles

University School

0.60 miles

Centennial Place Elementary School

0.68 miles

R. Kirk Landon Learning Center

0.70 miles

Children's School

0.84 miles

Luckie Street School

0.85 miles

Georgia Tech

0.94 miles
The Canteen

0.07 miles

Subway

0.07 miles

Moe's Southwest Grill

0.08 miles

Gyro Bros

0.09 miles

Waffle House

0.10 miles

Alluvia

0.10 miles

Tin Drum

0.11 miles

Ray's NY Pizza, Cedar's Mediterranean

0.12 miles

Pho King Midtown

0.18 miles

Ecco Midtown

0.20 miles
Publix

0.17 miles

Whole Foods Market

0.56 miles

Publix

0.70 miles

Colony Square

0.73 miles

Publix

1.13 miles

Target

1.20 miles

Midtown Promenade

1.21 miles

Trader Joe's

1.23 miles

The Mall at Peachtree Center

1.24 miles

Whole Foods Market

1.36 miles
Centergy Parking Deck

0.06 miles

Technology Square Parking Deck

0.17 miles

Fiji Lot

0.21 miles

Peters Parking Deck

0.33 miles

Klaus Advanced Computing Building Parking Deck

0.40 miles

Family Housing Parking Deck

0.44 miles

Windsor Resident Parking

0.46 miles

North Avenue Apartments North Parking Deck

0.53 miles

President's Lot

0.54 miles

North Campus Parking Deck

0.54 miles
Mister Hot Shine Car Wash

1.26 miles

Budget

1.40 miles

Enterprise

1.91 miles

City Wash

2.09 miles

Enterprise

2.45 miles

Soap Hand Car Wash

3.28 miles

BP

3.48 miles

Mister Car Wash

4.19 miles

Kirkwood Car Wash

4.29 miles

Swifty Car Wash

4.46 miles
Frequently Asked Questions
Can I visit or tour the coworking space before making a decision?

In some cases, coworking operators will provide you with a free tour of the space before you can make your decision. By doing so, you can assess the space's floorplan, the different work areas, the overall amenities, and the quality of the site to see if they match your needs and overall vision. At the same time, some operators have virtual tours that you can take from the comfort of your own home — without having to make an extra trip.

What types of coworking spaces are available?

In Atlanta, there are various coworking spaces that enable different working arrangements — whether that's a desk in an open workspace, which is ideal for collaboration, a dedicated desk that will be assigned only to you, or a private office that enables more privacy for both individual workers and teams. Most coworking spaces also have meeting or conference rooms where you can host client meetings, brainstorming sessions or presentations. These are often bookable by the hour.

What should a good coworking space in Atlanta provide?

A good coworking space should offer all of the essential amenities required to work efficiently and comfortably — like a quick and reliable internet connection, ergonomic furniture, tech equipment and various work or relaxation areas — but also some extra perks, such as printing, copying, and scanning services or complimentary snacks and beverages. Plus, coworking spaces offer various work settings, such as open desk areas and private offices to accommodate workers' diverse needs. Last, but not least, a solid coworking space community is one of its best qualities. To that end, coworking business owners often cultivate and support a sense of community by organizing networking events to help members connect and socialize.

Are there any pet-friendly coworking spaces in Atlanta?

In some coworking spaces, pets are more than welcome as they bring an extra dose of joy to the members of the community. If your furry friend needs to accompany you during your workday, make sure to filter your search and choose from the pet-friendly coworking spaces available in Atlanta. However, if you're not sure about a location's policy, you can always reach out directly to the operator to inquire about that.

How many coworking spaces are in Atlanta?

Right now, you can choose from 109 coworking spaces available in Atlanta. But, depending on your home base or certain neighborhoods that are desirable to you, you can always broaden your search to include wider areas outside of the central business district or even those that include suburbs.
TSQ ATL
TSQATL Social Club
Why Choose TSQ ATL
The Clubhouse serves as a workspace for collaborating on concepts and building upon them — whether you're on your own or are looking for others to test or build upon them with you. It's also a play space to come together with other technologists, researchers, and innovators — whether that's piloting new video games or deliberating on the future of Atlanta's tech scene.