Amenities
Caffeine zone
Complimentary coffee & tea
Facilities
Parking
Privacy booths
Receptionist/Secretarial services
Window view
Available Workspaces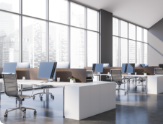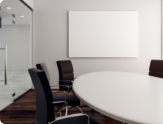 Hours of Operation
Monthly memberships allow 24/7 access to our space.
For meeting rooms and day passes, please see our hours of operation.
Walk & Ride
67/100

Somewhat Walkable

50/100

Good Transit

74/100

Very Bikeable
The vicinity of 400 Trabert Avenue Northwest is relatively walkable. You can run some errands on foot, as certain facilities and services are close by. Transit-wise, you can take advantage of various options for public transportation in the area. 400 Trabert Avenue Northwest is located in a highly bikeable area that provides a complex cycling infrastructure for your convenience.
read more
read less
Calculate Your Commute
Calculate commute by driving, cycling or walking, where available.
Commute calculator powered by Walk Score® Travel Time
Local Highlights
Atlanta

0.60 miles

Arts Center

0.87 miles

Midtown

1.22 miles

North Avenue

1.74 miles

Civic Center

2.07 miles

Bankhead

2.21 miles

Centennial Olympic Park

2.47 miles

Carnegie at Spring

2.49 miles

Luckie at Cone

2.58 miles

Vine City

2.62 miles
Twelve Midtown, Autograph Collection

0.25 miles

Embassy Suites Midtown Atlanta

0.31 miles

InTown Suites Atlanta Central

0.36 miles

Americas Best Value Inn - Downtown / Midtown

0.67 miles

Canopy by Hilton Atlanta Midtown

0.74 miles

Sonesta Select Atlanta Midtown Georgia Tech

0.78 miles

Artmore Hotel

0.79 miles

Bellyard, Atlanta, a Tribute Portfolio Hotel

0.82 miles

Knights Inn Atlanta Midtown

0.84 miles

Hampton Inn Atlanta Midtown

0.89 miles
Georgia Tech

0.48 miles

Savannah College of Art and Design Atlanta

0.60 miles

R. Kirk Landon Learning Center

0.83 miles

George W. and Irene K. Woodruff Dining Hall

1.10 miles

University School

1.18 miles

Georgia Tech

1.22 miles

Academy of Medicine

1.38 miles

Center for Spatial Planning Analytics and Visualization

1.45 miles

Tenth Street School

1.54 miles

Georgia Tech

1.66 miles
The Pig & The Pearl

0.21 miles

Dunkin' Donuts;Dunkin'

0.38 miles

Gusto

0.39 miles

Blaze Pizza

0.41 miles

Mamoun's Falafel

0.46 miles

IKEA Restaurant

0.47 miles

Zaxby's

0.48 miles

Jimmy John's

0.56 miles

Moe's BBQ

0.57 miles

Wagaya

0.57 miles
Target

0.12 miles

Publix

0.22 miles

Walmart Supercenter

0.79 miles

Kroger

0.84 miles

Whole Foods Market

0.92 miles

Colony Square

1.17 miles

Publix

1.19 miles

The Fresh Market

1.34 miles

Publix

1.35 miles

Kroger

1.68 miles
Steelworks Parking Deck

0.42 miles

Grace Midtown Parking

0.69 miles

Georgia Tech Research Institute Parking Deck

0.71 miles

Regions Plaza Parking

0.83 miles

One Atlantic Center Parking

0.87 miles

Family Housing Parking Deck

0.91 miles

Promenade Parking

0.96 miles

Dalney Street Parking Deck

0.99 miles

North Campus Parking Deck

1.00 miles

Atlanta Humane Society Guest Parking

1.00 miles
Enterprise

1.42 miles

Mister Hot Shine Car Wash

2.39 miles

Budget

2.67 miles

Enterprise

2.99 miles

Soap Hand Car Wash

3.11 miles

City Wash

3.16 miles

BP

3.25 miles

Mister Car Wash

3.44 miles

Car wash

4.49 miles

Enterprise

4.74 miles
Frequently Asked Questions
What should a good coworking space in Atlanta provide?

A good coworking space should provide all of the basic amenities needed to get work done — like fast and reliable Wi-Fi, ergonomic furniture and different types of work or relaxing areas — but also extra features, such as printing, copying and scanning services or complimentary beverages or even snacks. Aside from these, coworking spaces provide different work arrangements that suit the varying needs of workers, from open desk areas to private offices. Notably, one of the most beneficial traits of a good coworking space is its community. In most cases, coworking operators foster and nurture a sense of community by allowing different workers from various backgrounds to come together and participate in exciting and fun activities, events and gatherings outside of working hours.

Can I book a coworking space by the hour? How about for a day/month?

When it comes to various work arrangements, coworking spaces in Atlanta provide incredibly flexible possibilities; however, not all operators accept hourly and daily reservations. As opposed to regular work arrangements like an open workspace or a dedicated desk, hourly bookings are typically designed for meeting rooms and event venues. However, for users who want to try things out before committing to a space, hot desks are available in some locations, and other operators provide day passes or a trial period.

Can I visit or tour the coworking space before making a decision?

In many cases, coworking spaces allow you to take a tour of the location before you fully commit to any type of membership. Some even have virtual tours that you can take from the comfort of your own home. These allow you to view the space, the floorplan, the different types of working arrangements, and the overall design and vibe of the space. This way, you can see if the space matches your needs to make an informed decision.

How many coworking spaces are in Atlanta?

Currently, there are 109 coworking spaces up for grabs in Atlanta. However, you can always expand your area of search based on your location or according to convenience. In some cases, you can even find coworking spaces in the suburbs or outside of the main business district.

What types of coworking spaces are available?

The majority of coworking spaces in Atlanta provide different types of working arrangements to suit both individual workers and teams. For instance, if you only need a space for a few days a month, you can opt for a desk in an open workspace or you can choose a dedicated desk if you plan to use it more regularly. Meanwhile, private offices are ideal for smaller teams that require more privacy, while meeting rooms are available in most locations and are equipped to host presentations, brainstorming sessions or client meetings.
Why Choose Switchyards
Switchyards created the 24/7 neighborhood work club, a place thoughtfully designed for focused work. Completely separate from the endless distractions of home and the office. All made with that famous Switchyards soul (and bottomless coffee, of course).