Workstyle Flexible Spaces at Parklake Drive — also known as Workstyle Northlake — is situated within a portfolio of six Class B office buildings spanning 520,000 square feet and provides its members access to a diverse community of professionals working here. Plus, this professional office environment is surrounded by picturesque landscaping and a serene lake that offer the perfect ambiance to work in a productive manner and in an environment that encourages productivity and fosters collaboration.
Here, the workspace provides flexible membership options. For instance, members who need the freedom to work from anywhere can take advantage of the common areas that inspire creativity and innovation. Or, for those seeking a more stable work area, the dedicated desk option allows individuals to own a designated workspace within the shared private office, thereby enabling collaboration and connection with like-minded professionals. And, with 24-hour access, Workstyle Northlake caters to early birds, night owls and everyone in between by allowing members the convenience of working according to their own schedule, empowered by secure key card access. Of course, the safety of the workspace is a top priority and security personnel ensure a secure working environment at all times.
Of course, the coworking space is also equipped with well-appointed conference rooms where meetings and presentations can be conducted easily. The conference rooms come with amenities such as TV screens with HDMI connectivity, teleconferencing and video conferencing capabilities, as well as ample writing space with dry-erase boards and glass walls. These features create an ideal environment for productive discussions and brainstorming sessions. And, for relaxation and networking, the building offers inviting cafe and lounge amenities with a selection of coffee, snacks and beverages to stay energized throughout the day. What's more, Workstyle Northlake goes beyond providing a productive workspace as it also offers the flexibility to host events. Whether you need to organize a corporate gathering, a team-building activity, or a company lunch outing, the dedicated event spaces here can be reserved to make any business stand out and provide variety to the team.
Conveniently located at the intersection of Interstate 285 and Lavista Road just 15 miles northeast of downtown Atlanta, Workstyle Northlake Office Park offers easy highway access. There's also an array of restaurants, retailers and hotels in the immediate vicinity, including the Northlake Mall. Finally, Westwood College and Briarcliff at Lavista are also easily accessible and provide further convenience for education and accommodation needs.
Amenities
Caffeine zone
Complimentary coffee & tea
Available Workspaces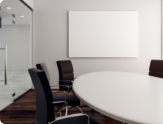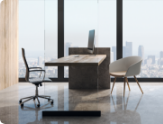 Hours of Operation
Monthly memberships allow 24/7 access to our space.
For meeting rooms and day passes, please see our hours of operation.
Walk & Ride
28/100

Car-Dependent

28/100

Somewhat Bikeable
Working in the area near 2310 Parklake Drive Northeast will likely require a car, as most services and amenities are located further away. 2310 Parklake Drive Northeast's bikeable score is relatively low and has minimal infrastructure dedicated to cycling.
read more
read less
Calculate Your Commute
Calculate commute by driving, cycling or walking, where available.
Commute calculator powered by Walk Score® Travel Time
Local Highlights
Doraville

3.83 miles

Chamblee

4.05 miles

Brookhaven

5.25 miles

Kensington

5.67 miles

Avondale

5.83 miles

Indian Creek

5.96 miles

Decatur MARTA Sycamore Entrance

6.15 miles

Decatur

6.18 miles

Decatur MARTA Swanton Entrance

6.21 miles

Lenox

6.33 miles
TownePlace Suites Atlanta Northlake

0.30 miles

Tru by Hilton Atlanta Northlake Parkway

0.34 miles

DoubleTree

0.49 miles

Quality Inn Northlake

0.51 miles

Holiday Inn

0.53 miles

Courtyard Atlanta Northlake

0.71 miles

Days Inn

0.72 miles

Holiday Inn

0.76 miles

Knights Inn

1.76 miles

Motel 6

1.96 miles
Henderson Mill Elementary School

0.64 miles

Midvale School

0.76 miles

Henderson Middle School

0.88 miles

Evansdale Elementary School

1.39 miles

Mercer University in Atlanta

1.47 miles

Hawthorne Elementary School

1.49 miles

Mercer University, Atlanta

1.50 miles

Tucker Elementary School

1.57 miles

Briarlake Elementary School

1.64 miles

Brockett Elementary School

1.92 miles
Hickory House

0.35 miles

Cairo Cusine

0.46 miles

Mandarin Express

0.47 miles

American Deli

0.47 miles

Tokyo Express

0.47 miles

Cozy Burger

0.47 miles

Fiesta Grill

0.48 miles

Pretzelmaker

0.50 miles

Waffle House

0.52 miles

Dairy Queen

0.52 miles
Sprouts Farmers Market

0.42 miles

Ross

0.44 miles

JCPenney

0.45 miles

Macy's

0.50 miles

Northlake Mall

0.51 miles

Sears

0.53 miles

Kohl's

0.57 miles

ALDI

0.62 miles

Target

0.70 miles

Publix

0.72 miles
Regal Hollywood 24

2.06 miles

Doraville Park & Ride

3.75 miles

Doraville MARTA Station Park & Ride

3.79 miles

Doraville MARTA Station Park & Ride

3.80 miles

Chamblee East Park and Ride

3.99 miles

Chamblee Northwest Park and Ride

4.01 miles

Chamblee Southwest Park and Ride

4.10 miles

Clairmont Presbyterian Church

4.42 miles

Brookhaven Station Park & Ride

5.21 miles

Clairmont EFGH Deck

5.25 miles
Budget

0.54 miles

Georges Cleaners

0.90 miles

Enterprise

3.49 miles

Bubbles Car Wash

4.35 miles

Enterprise

4.43 miles

U-Haul

5.38 miles

Car wash

5.43 miles

The Village Car Wash

5.63 miles

Zipcar

6.06 miles

Mister Car Wash - Stone Mountain

6.42 miles
Frequently Asked Questions
How many coworking spaces are in Atlanta?

There are 109 coworking spaces available right now in Atlanta. However, if you broaden your search region to better match the location of your home or explore a certain area of interest, you'll likely find additional options as some coworking spaces are also available outside of the major commercial areas in the suburbs.

Are there any pet-friendly coworking spaces in Atlanta?

There are coworking spaces in Atlanta that accept pets so you can bring your four-legged companion and keep them nearby while you work. When looking at the available options, narrow your search to ensure that you pick a pet-friendly location by selecting the "pet-friendly" filter. If you're still unsure, reach out to the operator and ask them about this policy.

What types of coworking spaces are available?

Most coworking spaces in Atlanta offer a variety of working configurations that accommodate both individual employees and larger teams. So, whether you need a desk in an open area for occasional use or a dedicated one to work from on a more regular basis, there are several options available. Additionally, teams of different sizes can get more privacy in private offices, while meeting rooms are ideal for hosting presentations or meeting with clients.

Can I visit or tour the coworking space before making a decision?

Coworking spaces frequently let you visit the facility before committing to any kind of membership. Some even offer virtual tours that you can view from the comfort of your home. These tours allow you to see the space's layout and the many working arrangements, as well as the design as a whole. By doing so, you can determine whether the space meets your demands in order to make a wise choice.

Can I book a coworking space by the hour? How about for a day/month?

Yes, most coworking spaces in Atlanta offer flexible booking options. However, while monthly rates are commonly available, not all operators offer daily bookings. Hourly rates are typically reserved for meeting rooms and are less commonly used for general workspace access.
Workstyle Flexible Spaces
Workstyle Flexible Spaces
(877) 233-3699
Why Choose Workstyle Flexible Spaces
Our flexible spaces naturally encourage businesses and entrepreneurs to network, brainstorm, and work together. Countless Workstyle customers have found partners and customers in our modern lounge areas and common work spaces. Break free from the confines of your current space and try out a new style of work.