Amenities
Caffeine zone
Complimentary coffee & tea
Equipment
Printer
Projector
TV/Monitor
Facilities
Kitchen
Parking
Window view
WOW Amenities
Bar
Library
Available Workspaces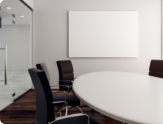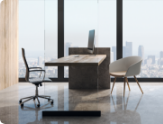 Hours of Operation
Monthly memberships allow 24/7 access to our space.
For meeting rooms and day passes, please see our hours of operation.
Walk & Ride
49/100

Car-Dependent

33/100

Some Transit

15/100

Somewhat Bikeable
Working in the area near 190 Ottley Drive Northeast will likely require a car, as most services and amenities are located further away. Regarding transit, only a few options are currently available for public transportation. 190 Ottley Drive Northeast's bikeable score is relatively low and has minimal infrastructure dedicated to cycling.
read more
read less
Location
Address:

190 Ottley Drive Northeast

Neighborhood:

Armour

City:

Atlanta, GA

Zip Code:

30324
Calculate Your Commute
Calculate commute by driving, cycling or walking, where available.
Commute calculator powered by Walk Score® Travel Time
Local Highlights
Atlanta

0.91 miles

Lindbergh Center

1.19 miles

Arts Center

1.41 miles

Midtown

1.90 miles

North Avenue

2.56 miles

Buckhead

2.87 miles

Lenox

2.89 miles

Civic Center

2.95 miles

Carnegie at Spring

3.45 miles

Centennial Olympic Park

3.48 miles
Knights Inn Atlanta Midtown

0.74 miles

Intown Suites Piedmont

0.81 miles

Americas Best Value Inn - Downtown / Midtown

0.87 miles

Ramada Limited Atlanta

0.95 miles

Canopy by Hilton Atlanta Midtown

1.15 miles

Cheshire Motor Inn

1.15 miles

Residence Inn Atlanta Midtown/Peachtree at 17th

1.18 miles

Artmore Hotel

1.35 miles

Hampton Inn Atlanta Midtown

1.46 miles

Twelve Midtown, Autograph Collection

1.52 miles
E Rivers Elementary School

0.87 miles

Heritage Preparatory School of Georgia

0.98 miles

Savannah College of Art and Design Atlanta

1.06 miles

Christ the King School

1.34 miles

Rock Springs School

1.39 miles

Garden Hills Elementary School

1.57 miles

University School

1.63 miles

The Atlanta International School

1.67 miles

Atlanta International School

1.70 miles

Morningside Elementary School

1.85 miles
Paul's Restaurant

0.63 miles

Benihana

0.63 miles

PreView Restaurant

0.67 miles

Gusto!

0.68 miles

Treehouse Restaurant and Pub

0.68 miles

Yumbi

0.69 miles

Chick-fil-A

0.69 miles

Wendy's

0.70 miles

Houston's

0.71 miles

Willys Mexican

0.74 miles
The Fresh Market

0.59 miles

Kroger

0.77 miles

Publix

0.88 miles

Publix

0.89 miles

Sprouts Farmers Market

0.89 miles

Kroger

1.34 miles

Publix

1.45 miles

Target

1.47 miles

Target

1.50 miles

Colony Square

1.51 miles
Resident Parking

0.95 miles

Future Guest Parking

1.00 miles

Pike Nurseries Parking Lot

1.06 miles

Garson City Garage

1.11 miles

Lindbergh Station

1.16 miles

Lindbergh Center Park & Ride

1.34 miles

Sage Parking

1.45 miles

Promenade Parking

1.48 miles

Golf Carts

1.48 miles

Regions Plaza Parking

1.50 miles
Enterprise

0.67 miles

Soap Hand Car Wash

1.71 miles

BP

1.81 miles

Mister Car Wash

2.03 miles

Mister Hot Shine Car Wash

2.59 miles

Car wash

2.99 miles

Budget

3.51 miles

U-Haul

4.08 miles

Enterprise

4.08 miles

City Wash

4.27 miles
Frequently Asked Questions
Do I need a membership to work at a coworking space in Atlanta?

Generally, a coworking membership can be cost-effective for those who primarily work at a desk. However, if you only need occasional and short-term access to a coworking space, consider day passes or hourly subscriptions available at several coworking spaces in Atlanta.?Memberships are normally best-suited for long-term users as they are more affordable than hourly or daily subscriptions and they cater to varying needs. Additionally, many coworking spaces offer added benefits such as networking events, access to gyms, and other amenities, enhancing the overall coworking experience and fostering a vibrant and supportive community.

How many coworking spaces are in Atlanta?

Currently, there are 109 coworking spaces up for grabs in Atlanta. However, you can always expand your area of search based on your location or according to convenience. In some cases, you can even find coworking spaces in the suburbs or outside of the main business district.

What types of coworking spaces are available?

The majority of coworking spaces in Atlanta provide different types of working arrangements to suit both individual workers and teams. For instance, if you only need a space for a few days a month, you can opt for a desk in an open workspace or you can choose a dedicated desk if you plan to use it more regularly. Meanwhile, private offices are ideal for smaller teams that require more privacy, while meeting rooms are available in most locations and are equipped to host presentations, brainstorming sessions or client meetings.

Are there any pet-friendly coworking spaces in Atlanta?

Some coworking spaces have a pet-friendly policy, allowing you to bring your furry friend and keep them close during your workday. To make sure that you see all of the pet-friendly spaces, filter your search by selecting the "pet-friendly" filter when browsing options in Atlanta. Or, if you're not completely sure, reach out to the operator to inquire about this policy.

Can I book a coworking space by the hour? How about for a day/month?

Yes, most coworking spaces in Atlanta offer flexible booking options. However, while monthly rates are commonly available, not all operators offer daily bookings. Hourly rates are typically reserved for meeting rooms and are less commonly used for general workspace access.
Indie Studios
Indie Studios
(678) 664-7250
Why Choose Indie Studios
An offering that is practical, livable, and well beyond conventional means, The Indie provides generous accommodations of indoor and outdoor space to dream, meet, execute the day's imperatives, host festive gatherings, or engage in moments of quiet repose.