Amenities
Caffeine zone
Complimentary coffee & tea
WOW Amenities
Fitness center
Available Workspaces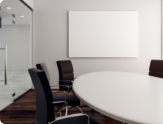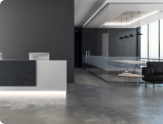 Walk & Ride
76/100

Very Walkable

66/100

Good Transit

87/100

Very Bikeable
The area surrounding 815 North Magnolia Avenue is very walkable. In fact, you can complete most tasks on foot, thanks to the abundance of services and amenities here. Transit-wise, you can take advantage of various options for public transportation in the area. 815 North Magnolia Avenue is located in a highly bikeable area that provides a complex cycling infrastructure for your convenience.
read more
read less
Calculate Your Commute
Calculate commute by driving, cycling or walking, where available.
Commute calculator powered by Walk Score® Travel Time
Local Highlights
Lynx Central Station

0.56 miles

Church Street

1.21 miles

AdventHealth

1.22 miles

Orlando Health

2.08 miles

Winter Park

3.24 miles

Maitland

5.54 miles

Orlando Transportation Specialists

5.85 miles

Sand Lake Road

7.11 miles

Altamonte Springs

7.59 miles

King's Cross Station

7.75 miles
Courtyard by Marriott Orlando Downtown

0.11 miles

DoubleTree by Hilton Hotel Orlando Downtown

0.27 miles

Residence Inn by Marriott Orlando Downtown

0.28 miles

Crowne Plaza Orlando Downtown

0.48 miles

Home2 Suites by Hilton Orlando Downtown;Hilton Garden Inn Orlando Downtown

0.54 miles

Marriott Orlando Downtown

0.77 miles

Eo Inn

0.82 miles

Embassy Suites by Hilton Orlando Downtown

0.97 miles

Ambassador Hotel

0.99 miles

Grand Bohemian Hotel Orlando, Autograph Collection

1.18 miles
Lake Highland Preparatory School

0.44 miles

Trinity Evangelical Lutheran School

0.48 miles

Orange Technical College

0.57 miles

Saint James School

0.68 miles

Hillcrest Elementary School

0.74 miles

Lake Eola Charter School

0.79 miles

Da Vinci Charter High School

0.79 miles

A B C Child Care

0.81 miles

Florida A&M University College of Law

0.88 miles

Howard Middle School

0.92 miles
Citrus Restaurant

0.15 miles

IHOP

0.49 miles

City Diner

0.52 miles

Fratelli's Taste of Italy Restaurant

0.62 miles

Empire Szechuan

0.65 miles

Little Saigon Restaurant

0.71 miles

The Neighborhood Eatery

0.71 miles

The Greek Corner

0.71 miles

Philly Style Hoagies

0.73 miles

The Strand

0.75 miles
The Fresh Market

0.93 miles

Publix

0.93 miles

Indoor Farmer Market

0.96 miles

Publix

0.97 miles

College Park Publix Market

1.22 miles

Big Lots

1.61 miles

Marshalls

1.68 miles

Bealls

1.74 miles

Burlington

1.87 miles

Target

1.91 miles
Orange County Courthouse Garage

0.46 miles

CentroPlex Garage II

0.63 miles

Bob Carr Parking

0.67 miles

CentroPlex Garage I

0.68 miles

Bob Carr Theater Parking

0.73 miles

City of Orlando Parking

0.76 miles

Lake Highland Parking Lot

0.79 miles

Jefferson Street Garage

0.84 miles

Orlando Tennis Centre Parking

0.85 miles

Washington Street Garage

0.89 miles
Enterprise

0.20 miles

Octopus Car Wash

0.97 miles

Hertz

2.87 miles

Bay Wash

5.05 miles

GS Car Rental

5.10 miles

Johnny Clean Car Wash

6.07 miles

Hertz

7.33 miles

Sutherland

7.39 miles

Enterprise

7.47 miles

City Car Rental Orlando

7.50 miles
Frequently Asked Questions
Can I visit or tour the coworking space before making a decision?

In some cases, coworking operators will provide you with a free tour of the space before you can make your decision. By doing so, you can assess the space's floorplan, the different work areas, the overall amenities, and the quality of the site to see if they match your needs and overall vision. At the same time, some operators have virtual tours that you can take from the comfort of your own home — without having to make an extra trip.

Are there any pet-friendly coworking spaces in Orlando?

In some coworking spaces, pets are more than welcome as they bring an extra dose of joy to the members of the community. If your furry friend needs to accompany you during your workday, make sure to filter your search and choose from the pet-friendly coworking spaces available in Orlando. However, if you're not sure about a location's policy, you can always reach out directly to the operator to inquire about that.

Do I need a membership to work at a coworking space in Orlando?

Memberships are most beneficial and cost-effective for members who frequently use the coworking space and primarily work at a desk. In the long run, this can save you money and grant you access to additional perks and amenities. However, day passes or hourly subscriptions are also available at coworking spaces in Orlando, for those who are looking for short-term work arrangements, either to finish an important project, meet clients or conduct presentations. The best thing about coworking memberships, apart from being cost-efficient, is that members who choose to set up shop in a particular location can also be part of the community of professionals operating there. Most coworking operators organize regular get-togethers and events, to help members collaborate and network outside of working hours and make the most out of their membership.

What should a good coworking space in Orlando provide?

A good coworking space should offer all of the essential amenities required to work efficiently and comfortably — like a quick and reliable internet connection, ergonomic furniture, tech equipment and various work or relaxation areas — but also some extra perks, such as printing, copying, and scanning services or complimentary snacks and beverages. Plus, coworking spaces offer various work settings, such as open desk areas and private offices to accommodate workers' diverse needs. Last, but not least, a solid coworking space community is one of its best qualities. To that end, coworking business owners often cultivate and support a sense of community by organizing networking events to help members connect and socialize.

Can I book a coworking space by the hour? How about for a day/month?

When it comes to various work arrangements, coworking spaces in Orlando provide incredibly flexible possibilities; however, not all operators accept hourly and daily reservations. As opposed to regular work arrangements like an open workspace or a dedicated desk, hourly bookings are typically designed for meeting rooms and event venues. However, for users who want to try things out before committing to a space, hot desks are available in some locations, and other operators provide day passes or a trial period.
iWorkspaces
iWorkspaces
(407) 213-1234