The Dupont Circle office and business incubator at Chelsea Gardens is the go-to office space for those seeking a collaborative workplace where safety is prioritized. Rebuilt in 2020, several safety features were put in place then that are still operational now to ensure the health and safety, as well as the comfort of members and their visitors. As a bonus, members' businesses that are located within the boundaries of enterprise and economic development zones receive a 2% reduction upon evaluation for a procurement opportunity. Additionally, DC-qualified members can also access the Qualified High-Tech Companies (QHTC) tax incentives.
Here, members have 24/7 access to a building that features state-of-the-art facilities, such as touchless building entry, operable windows that improve ventilation and give a rich view of the neighborhood, high-grade heating and air conditioning facility to regulate room temperature, handwashing and waterless sanitizing stations on each floor, and low-rise buildings to enhance walkability for those who don't want to use the elevator.
Meanwhile, Dupont offers unfurnished or fully furnished, ready-to-occupy private spaces and multi-room office suites on flexible terms — perfect for a wide range and varying sizes of businesses. The options even include offices with a HIPAA sound privacy system to support confidential conversation, ductless HVAC units with individual room air filtration, and iWave-R air purifiers for health caution. Dupont also provides conference rooms for trainings, seminars and workshops, as well as an incubator to host smaller client meetings.
Other amenities to make working conducive for members include Wi-Fi, hardwood floors, air purifiers, private bathrooms, kitchen facilities, an on-site pharmacy, a bike rack, pet-friendly facilities, office cleaning services and showers. Plus, Dupont administrators also organize regular events and programs to foster collaboration and the collective growth of members.
Overall, Dupont Circle business incubator at Chelsea Gardens is in an energetic neighborhood surrounded by cafes, restaurants, hotels and embassies. It's also within proximity of various places of interest — like Meridian Hill Park and Mary McLeod Bethune Council house — as well as the metro, buses, and the Ronald Reagan Washington National Airport, all of which improve transit within and around the area.
Amenities
Facilities
Bike storage
Kitchen
Pet friendly
Shower
Available Workspaces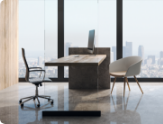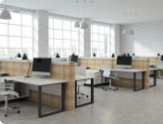 Hours of Operation
Monthly memberships allow 24/7 access to our space.
For meeting rooms and day passes, please see our hours of operation.
Walk & Ride
98/100

Walker's Paradise

88/100

Excellent Transit

99/100

Biker's Paradise
The area near 1638 R Street Northwest is ideal for walkers. A car is not required to run errands because everything is nearby. Regarding transit, there are great public transportation options you can make the most of here. A complex cycling infrastructure awaits you in the area surrounding 1638 R Street Northwest, making it a true biker's paradise.
read more
read less
Calculate Your Commute
Calculate commute by driving, cycling or walking, where available.
Commute calculator powered by Walk Score® Travel Time
Frequently Asked Questions
Do I need a membership to work at a coworking space in Washington?

Yes, in some instances, a membership will be required for you to use the space. However, the options are highly flexible and many operators even provide day passes or certain arrangements, like meeting rooms, that are available on an hourly basis. Memberships are generally more cost-effective in the long term and come with extra perks, amenities and services included. Users who opt for a monthly membership, for example, are usually granted access to all the communal areas of the coworking space, the kitchen or the other amenities included in the subscription. One of the biggest perks of coworking memberships is that they enable members from different backgrounds to come together a form a community of professionals, who can grow together, network and participate in various events, generally organized on the premise.

How many coworking spaces are in Washington?

Currently, there are 81 coworking spaces up for grabs in Washington. However, you can always expand your area of search based on your location or according to convenience. In some cases, you can even find coworking spaces in the suburbs or outside of the main business district.

What types of coworking spaces are available?

The majority of coworking spaces in Washington provide different types of working arrangements to suit both individual workers and teams. For instance, if you only need a space for a few days a month, you can opt for a desk in an open workspace or you can choose a dedicated desk if you plan to use it more regularly. Meanwhile, private offices are ideal for smaller teams that require more privacy, while meeting rooms are available in most locations and are equipped to host presentations, brainstorming sessions or client meetings.

Are there any pet-friendly coworking spaces in Washington?

Some coworking spaces have a pet-friendly policy, allowing you to bring your furry friend and keep them close during your workday. To make sure that you see all of the pet-friendly spaces, filter your search by selecting the "pet-friendly" filter when browsing options in Washington. Or, if you're not completely sure, reach out to the operator to inquire about this policy.

Can I book a coworking space by the hour? How about for a day/month?

In Washington, the majority of coworking spaces do provide flexible booking alternatives. However, keep in mind that, although monthly rates are widely available, not all operators provide daily bookings. Hourly reservations are generally used for meeting spaces and are less common when it comes to access to the general workspace.
Dupont Circle Business Incubator
Dupont Circle Business Incubator
(202) 332-7323
Why Choose Dupont Circle Business Incubator
Chelsea Gardens offers high quality private individual offices and office suites, perfect for a wide range of businesses. Located within the Development Enterprise Zone we provide our clients with pet-friendly coworking spaces with 24 hour access.