Available Workspaces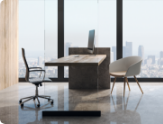 Walk & Ride
58/100

Somewhat Walkable

36/100

Somewhat Bikeable
The vicinity of 274 Riverside Avenue is relatively walkable. You can run some errands on foot, as certain facilities and services are close by. 274 Riverside Avenue's bikeable score is relatively low and has minimal infrastructure dedicated to cycling.
read more
read less
Location
Address:

274 Riverside Avenue

Neighborhood:

Saugatuck

City:

Westport, CT

Zip Code:

06880
Calculate Your Commute
Calculate commute by driving, cycling or walking, where available.
Commute calculator powered by Walk Score® Travel Time
Local Highlights
Westport

0.83 miles

East Norwalk

2.61 miles

Merritt 7

3.25 miles

South Norwalk

3.68 miles

Southport

4.28 miles

Rowayton

5.37 miles

Wilton

5.57 miles

Fairfield

5.82 miles

Darien

6.51 miles

Cannondale

6.67 miles
Econo Lodge Norwalk

0.97 miles

Garden Park Motel

1.27 miles

Norwalk-Westport Motel

1.29 miles

Norwalk Inn and Conference Center

2.20 miles

The Guest House at Norwalk Inn

2.24 miles

Hotel Zero Degrees Norwalk

3.05 miles

Extended Stay America - Norwalk - Stamford

3.05 miles

EVEN Hotel Norwalk, an IHG Hotel

3.16 miles

Courtyard by Marriott Norwalk

3.23 miles

Hilton Garden Inn Norwalk

3.27 miles
Saugatuck Elementary School

0.30 miles

Kings Highway School

0.40 miles

Wolfpit Elementary School

1.16 miles

Norwalk High School

1.24 miles

Naramake Elementary School

1.36 miles

Nathan Hale Middle School

1.67 miles

Tracey Magnet School

2.33 miles

Kolburne School

2.36 miles

Greens Farms Elementary School

2.38 miles

Center School

2.46 miles
Viva Zapata

0.57 miles

The Lobster Shack

0.60 miles

The Black Duck

0.73 miles

Bartaco

0.79 miles

Tarantino Restaurant & Bar

0.81 miles

Pizza Express

0.82 miles

McDonald's

0.85 miles

Planet Pizza

1.11 miles

Marinellos Deli

1.20 miles

Jordans Greek PIzza

1.22 miles
Whole Foods Market

0.60 miles

Trader Joe's

1.09 miles

Stew Leonard's

1.80 miles

Marshalls

2.27 miles

Nordstrom

3.08 miles

The SoNo Collection

3.16 miles

Bloomingdale's

3.19 miles

Walmart

3.20 miles

Patel Brothers

4.02 miles

TJ Maxx

4.09 miles
Imperial Avenue Lot

0.69 miles

Upper Library / Levitt Parking Lot

0.71 miles

Lower Jesup Green Parking Lot

0.76 miles

Police Parking

0.77 miles

Westport Train Station Lot 1

0.85 miles

Westport Train Station Lot 2

0.86 miles

Westport Train Station Lot 3

0.86 miles

Lot A

1.40 miles

Lot B

1.40 miles

Lot C

1.50 miles
Star Car Wash

2.62 miles

Fred's Car Wash

4.06 miles

Hertz

6.43 miles

Splash Car Wash

6.50 miles

enterprise

6.52 miles

Avis Budget Car Rental

6.88 miles

Wired Wash

7.82 miles

Enterprise

7.88 miles

H-E-B Car Wash

8.00 miles

Russel Speeder's Car Wash

8.11 miles
Frequently Asked Questions
What should a good coworking space in Westport provide?

A good coworking space should provide all of the basic amenities needed to get work done — like fast and reliable Wi-Fi, ergonomic furniture and different types of work or relaxing areas — but also extra features, such as printing, copying and scanning services or complimentary beverages or even snacks. Aside from these, coworking spaces provide different work arrangements that suit the varying needs of workers, from open desk areas to private offices. Notably, one of the most beneficial traits of a good coworking space is its community. In most cases, coworking operators foster and nurture a sense of community by allowing different workers from various backgrounds to come together and participate in exciting and fun activities, events and gatherings outside of working hours.

Can I book a coworking space by the hour? How about for a day/month?

When it comes to various work arrangements, coworking spaces in Westport provide incredibly flexible possibilities; however, not all operators accept hourly and daily reservations. As opposed to regular work arrangements like an open workspace or a dedicated desk, hourly bookings are typically designed for meeting rooms and event venues. However, for users who want to try things out before committing to a space, hot desks are available in some locations, and other operators provide day passes or a trial period.

Can I visit or tour the coworking space before making a decision?

In many cases, coworking spaces allow you to take a tour of the location before you fully commit to any type of membership. Some even have virtual tours that you can take from the comfort of your own home. These allow you to view the space, the floorplan, the different types of working arrangements, and the overall design and vibe of the space. This way, you can see if the space matches your needs to make an informed decision.

How many coworking spaces are in Westport?

Currently, there are 7 coworking spaces up for grabs in Westport. However, you can always expand your area of search based on your location or according to convenience. In some cases, you can even find coworking spaces in the suburbs or outside of the main business district.

What types of coworking spaces are available?

The majority of coworking spaces in Westport provide different types of working arrangements to suit both individual workers and teams. For instance, if you only need a space for a few days a month, you can opt for a desk in an open workspace or you can choose a dedicated desk if you plan to use it more regularly. Meanwhile, private offices are ideal for smaller teams that require more privacy, while meeting rooms are available in most locations and are equipped to host presentations, brainstorming sessions or client meetings.
Lexham
Thomas H. Bailey
(203) 227-6701
Why Choose Lexham
Lexham is a private commercial real estate company with offices in Westport, CT and Burbank, CA, and has over 33 years of experience in real estate acquisitions and development, fund management, real estate investment advisory, capital structuring, and market knowledge. Our vast connections and expertise have produced investment opportunities directly from principals, as well as with a large network of market participants including the brokerage community. We continue to seek investments on both a competitive and non-competitive bid process as attractive opportunities exist in both forums.