Available Workspaces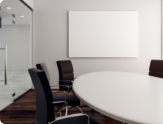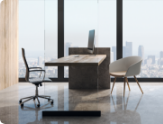 Hours of Operation
Monthly memberships allow 24/7 access to our space.
For meeting rooms and day passes, please see our hours of operation.
Walk & Ride
79/100

Very Walkable

55/100

Bikeable
The area surrounding 222 Post Road is very walkable. In fact, you can complete most tasks on foot, thanks to the abundance of services and amenities here. There is some cycling infrastructure in the area near 222 Post Road and it's a relatively bikeable community.
read more
read less
Calculate Your Commute
Calculate commute by driving, cycling or walking, where available.
Commute calculator powered by Walk Score® Travel Time
Local Highlights
Fairfield Metro

0.64 miles

Fairfield

1.13 miles

Connecticut Transportation Solutions, LLC

2.00 miles

Southport

2.68 miles

Bridgeport

3.32 miles

Green's Farms

4.39 miles

Stratford

6.43 miles

Westport

7.18 miles

East Norwalk

9.16 miles

Merritt 7

9.77 miles
Fairfield Circle Inn

0.21 miles

Black Rock Inn

0.80 miles

Holiday Inn

3.26 miles

HI-HO Motel

3.94 miles

Marriott

7.46 miles

Econo Lodge Norwalk

7.83 miles

Garden Park Motel

8.12 miles

Norwalk-Westport Motel

8.14 miles

Devon Motel

8.51 miles

Residence Inn Milford

8.75 miles
Black Rock School

0.78 miles

Great Beginnings Montessori School

0.79 miles

Saint Ann Catholic Academy of Bridgeport

0.82 miles

Roger Sherman Elementary School

0.89 miles

Tomlinson Middle School

0.93 miles

Fairfield University

1.04 miles

Fairfield School of Music

1.14 miles

Roger Ludlowe Middle School

1.16 miles

Fairfield Ludlowe High School

1.24 miles

Holland Hill School

1.32 miles
Shiki Hana Japanese Bistro

0.01 miles

Royal House Thai Cuisine

0.01 miles

Lobster Post

0.01 miles

Michael Gennaro's Steak House

0.03 miles

Luigi's Restaurant

0.03 miles

Bella Roma Pizza

0.04 miles

Tai Jiang

0.05 miles

Johnny's Diner

0.05 miles

Hunan Pavilion

0.13 miles

Circle Diner

0.25 miles
Stop & Shop

0.30 miles

Marshalls

0.43 miles

Whole Foods Market

0.45 miles

FedExOffice

1.13 miles

Stop & Shop

1.43 miles

Stop & Shop

1.76 miles

TJ Maxx

1.80 miles

ALDI

1.86 miles

ShopRite

2.02 miles

Compare Foods

2.08 miles
Jennings Beach Parking

0.73 miles

Kelley Center Parking Garage

1.07 miles

Fairfield Train Station Parking

1.19 miles

Fairfield Ludlowe High School Student Parking

1.30 miles

St. Thomas Aquinas School Parking

1.38 miles

Bridgeport Municipal Garage

3.45 miles

Lake Mohegan Recreation Area Beach Parking Lot

3.54 miles

Pleasure Beach Parking Lot

3.99 miles

Lake Mohegan Recreation Area Cascades Parking Lot

4.07 miles

Police Parking

6.31 miles
Avis Budget Car Rental

0.02 miles

Splash Car Wash

0.39 miles

enterprise

0.40 miles

Hertz

0.47 miles

Enterprise

1.31 miles

Johnson's Car Wash

1.78 miles

Wired Wash

1.79 miles

Russel Speeder's Car Wash

1.92 miles

Park City Hand Car Wash

2.25 miles

Fred's Car Wash

2.83 miles
Frequently Asked Questions
Do I need a membership to work at a coworking space in Fairfield?

Yes, in some instances, a membership will be required for you to use the space. However, the options are highly flexible and many operators even provide day passes or certain arrangements, like meeting rooms, that are available on an hourly basis. Memberships are generally more cost-effective in the long term and come with extra perks, amenities and services included. Users who opt for a monthly membership, for example, are usually granted access to all the communal areas of the coworking space, the kitchen or the other amenities included in the subscription. One of the biggest perks of coworking memberships is that they enable members from different backgrounds to come together a form a community of professionals, who can grow together, network and participate in various events, generally organized on the premise.

Can I book a coworking space by the hour? How about for a day/month?

In Fairfield, the majority of coworking spaces do provide flexible booking alternatives. However, keep in mind that, although monthly rates are widely available, not all operators provide daily bookings. Hourly reservations are generally used for meeting spaces and are less common when it comes to access to the general workspace.

What types of coworking spaces are available?

The majority of coworking spaces in Fairfield provide different types of working arrangements to suit both individual workers and teams. For instance, if you only need a space for a few days a month, you can opt for a desk in an open workspace or you can choose a dedicated desk if you plan to use it more regularly. Meanwhile, private offices are ideal for smaller teams that require more privacy, while meeting rooms are available in most locations and are equipped to host presentations, brainstorming sessions or client meetings.

Are there any pet-friendly coworking spaces in Fairfield?

Some coworking spaces have a pet-friendly policy, allowing you to bring your furry friend and keep them close during your workday. To make sure that you see all of the pet-friendly spaces, filter your search by selecting the "pet-friendly" filter when browsing options in Fairfield. Or, if you're not completely sure, reach out to the operator to inquire about this policy.

How many coworking spaces are in Fairfield?

Currently, there are 2 coworking spaces up for grabs in Fairfield. However, you can always expand your area of search based on your location or according to convenience. In some cases, you can even find coworking spaces in the suburbs or outside of the main business district.
Gspace
Gspace
(347) 366-1204
Why Choose Gspace
gSPACE is a network of workspaces currently operating in Connecticut, South Florida and New York City. When it comes to workspace, we know that the savvy and modern business professional is looking for three key value propositions: Efficiency – Flexibility – Overhead Reduction.