Four Suites available Prices range from $1,000-$2,000 Message for more details
Amenities
Facilities
Kitchen
Parking
Available Workspaces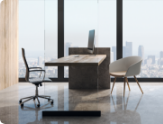 Hours of Operation
Monthly memberships allow 24/7 access to our space.
For meeting rooms and day passes, please see our hours of operation.
Walk & Ride
84/100

Very Walkable

30/100

Somewhat Bikeable
The area surrounding 177 West Putnam Avenue is very walkable. In fact, you can complete most tasks on foot, thanks to the abundance of services and amenities here. 177 West Putnam Avenue's bikeable score is relatively low and has minimal infrastructure dedicated to cycling.
read more
read less
Location
Address:

177 West Putnam Avenue

Neighborhood:

Calhoun to Lake

City:

Greenwich, CT

Zip Code:

06831
Calculate Your Commute
Calculate commute by driving, cycling or walking, where available.
Commute calculator powered by Walk Score® Travel Time
Local Highlights
Greenwich

0.52 miles

Cos Cob

1.72 miles

Riverside

2.41 miles

Old Greenwich

3.42 miles

Stamford

4.94 miles

Glenbrook

6.65 miles

Springdale

7.39 miles

Noroton Heights

7.69 miles

Darien

9.11 miles

Talmadge Hill

9.38 miles
Homestead Inn – Thomas Henkelmann

0.80 miles

Hyatt Regency Greenwich

3.70 miles

Super 8

4.07 miles

The Lloyd Hotel

5.08 miles

Residence Inn

5.24 miles

Marriott

5.38 miles

Stamford Sheridan Hotel

5.60 miles

Amsterdam Hotel

5.71 miles
Eagle Hill School

0.61 miles

Hamilton Avenue School

0.71 miles

Greenwich Japanese School

0.71 miles

Julian Curtiss School

0.75 miles

Brunswick School (Upper School)

0.83 miles

Greenwich Academy

1.07 miles

Greenwich High School

1.34 miles

Western Middle School

1.35 miles

Glenville School

1.78 miles

Sacred Heart School

1.79 miles
McDonald's

0.22 miles

Kira Sushi

0.34 miles

Juice Press

0.46 miles

ABIS

0.52 miles

Pizza Post

1.55 miles

Cos Cobber

1.63 miles

Chicken Joe's

1.98 miles

Byram Sushi Teriyaki

2.05 miles

Dunkin'

2.10 miles

bartaco

2.22 miles
ShopRite

3.83 miles

STOP n SHOP

4.04 miles

Target

5.14 miles

Stamford Town Center

5.31 miles

Fairway

5.31 miles

Macy's

5.37 miles

Bev-Max

5.39 miles

Stop & Shop

5.40 miles

Ridgeway Shopping Center

5.41 miles

ShopRite

5.90 miles
Town Hall Parking

0.23 miles

Parking Lot of Eastern Middle School

2.62 miles

Mianus River State Park, Main Road parking

4.25 miles

Mianus River State Park

4.62 miles

Bell Street Garage

5.12 miles

Burlington Parking

5.25 miles

Dunkin Dounuts Parking

5.68 miles

Elm Street Market Parking

5.70 miles

Donut Delight Parking

5.71 miles

ShopRite Parking Lot

5.88 miles
Sudz Hand Wash & Detail Center

1.57 miles

All Quest Car Service & Limousine

5.49 miles

National / Alamo

5.57 miles

H-E-B Car Wash

7.77 miles
Frequently Asked Questions
What should a good coworking space in Greenwich provide?

A good coworking space should provide all of the basic amenities needed to get work done — like fast and reliable Wi-Fi, ergonomic furniture and different types of work or relaxing areas — but also extra features, such as printing, copying and scanning services or complimentary beverages or even snacks. Aside from these, coworking spaces provide different work arrangements that suit the varying needs of workers, from open desk areas to private offices. Notably, one of the most beneficial traits of a good coworking space is its community. In most cases, coworking operators foster and nurture a sense of community by allowing different workers from various backgrounds to come together and participate in exciting and fun activities, events and gatherings outside of working hours.

How many coworking spaces are in Greenwich?

Currently, there are 5 coworking spaces up for grabs in Greenwich. However, you can always expand your area of search based on your location or according to convenience. In some cases, you can even find coworking spaces in the suburbs or outside of the main business district.

Can I visit or tour the coworking space before making a decision?

In many cases, coworking spaces allow you to take a tour of the location before you fully commit to any type of membership. Some even have virtual tours that you can take from the comfort of your own home. These allow you to view the space, the floorplan, the different types of working arrangements, and the overall design and vibe of the space. This way, you can see if the space matches your needs to make an informed decision.

Are there any pet-friendly coworking spaces in Greenwich?

Some coworking spaces have a pet-friendly policy, allowing you to bring your furry friend and keep them close during your workday. To make sure that you see all of the pet-friendly spaces, filter your search by selecting the "pet-friendly" filter when browsing options in Greenwich. Or, if you're not completely sure, reach out to the operator to inquire about this policy.

Can I book a coworking space by the hour? How about for a day/month?

Coworking spaces in Greenwich offer highly flexible options when it comes to different work arrangements, however, not all operators offer hourly and daily bookings. These are generally reserved for meeting rooms and event spaces and are generally less applicable to common work arrangements, like an open workspace or a dedicated desk. However, hot desks are available in some locations and certain operators enable day passes or a trial period, for users who want to test the waters before committing to a space.
Gspace
Gspace
(347) 366-1204
Why Choose Gspace
gSPACE is a network of workspaces currently operating in Connecticut, South Florida and New York City. When it comes to workspace, we know that the savvy and modern business professional is looking for three key value propositions: Efficiency – Flexibility – Overhead Reduction.