Amenities
Community
Notary/Legal services
Equipment
Printer
Projector
Facilities
Privacy booths
Available Workspaces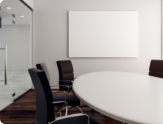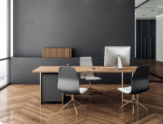 Walk & Ride
56/100

Somewhat Walkable

66/100

Bikeable
The vicinity of 9233 Park Meadows Drive is relatively walkable. You can run some errands on foot, as certain facilities and services are close by. There is some cycling infrastructure in the area near 9233 Park Meadows Drive and it's a relatively bikeable community.
read more
read less
Location
Address:

9233 Park Meadows Drive

City:

Lone Tree, CO

Zip Code:

80124
Calculate Your Commute
Calculate commute by driving, cycling or walking, where available.
Commute calculator powered by Walk Score® Travel Time
Local Highlights
County Line

0.63 miles

Lincoln

0.96 miles

Dry Creek

1.58 miles

Sky Ridge

1.78 miles

Lone Tree City Center

2.21 miles

RidgeGate Parkway

2.62 miles

Arapahoe at Village Center

3.06 miles

Orchard

4.04 miles

Belleview

5.08 miles

Dayton

6.00 miles
Tru by Hilton Denver South Park Meadows

0.26 miles

Element Denver Park Meadows

0.31 miles

Hyatt Place

0.59 miles

Courtyard by Marriott Denver South/Park Meadows Mall

0.79 miles

Residence Inn by Marriott Denver South/Park Meadows Mall

0.81 miles

Staybridge Suites Denver South-Park Meadows

0.93 miles

Hilton Garden Inn

1.19 miles

Denver Marriott South at Park Meadows

1.19 miles

TownePlace Suites by Marriott Denver Tech Center

1.21 miles

Quality Inn & Suites Denver South Park Meadows Area

1.21 miles
Eagle Academy

0.36 miles

American Academy Charter School

0.45 miles

Acres Green Elementary School

0.70 miles

Eagle Ridge Elementary School

1.18 miles

Eagle Ridge Elementary

1.19 miles

Lone Tree Elementary School

1.26 miles

Willow Creek Elementary School

1.29 miles

Montessori School at Lone Tree

1.34 miles

Saint Thomas More Catholic School

1.69 miles

Fox Creek Elementary School

1.73 miles
Panera Bread

0.00 miles

Mimi's Cafe

0.06 miles

Fox and the Hound

0.06 miles

Amaravati Indian Cuisine

0.12 miles

Jimmy John's

0.13 miles

Anthony's Pizza and Pasta

0.13 miles

John Holly's Asian Bistro

0.15 miles

Rio Grande Mexican Restaurant

0.17 miles

Miyama Japanese Steak House

0.25 miles

Los Arcos

0.33 miles
Marshalls

0.45 miles

Macy's

0.46 miles

Nordstrom

0.50 miles

Amazon Store

0.52 miles

Park Meadows Mall

0.52 miles

Dillard's

0.57 miles

JCPenney

0.60 miles

Ross

0.92 miles

Kohl's

1.16 miles

Safeway

1.28 miles
County Line Park-n-Ride

0.74 miles

Lincoln Station Park-n-Ride

0.90 miles

Parking Garage 1

1.51 miles

Parking Garage 2

1.63 miles

Dry Creek Park-n-Ride

1.64 miles

Willow 1 Pool parking

1.66 miles

Wildcat Bluffs trailhead

1.96 miles

Disabled

2.47 miles

Truck and RV Parking

2.54 miles

RidgeGate Parkway Station Park-n-Ride

2.69 miles
Waterway Carwash

1.21 miles

Car Wash

1.29 miles

conoco car wash

1.79 miles

Waterway Carwash

2.24 miles

K Car Wash

2.70 miles

AutaWash

2.94 miles

Car Wash Express Highlands Ranch

3.18 miles

Autowash at Dove Valley

4.18 miles

Waterway Car Wash

4.45 miles

Prowash

4.73 miles
Frequently Asked Questions
What should a good coworking space in Lone Tree provide?

A good coworking space should provide all of the basic amenities needed to get work done — like fast and reliable Wi-Fi, ergonomic furniture and different types of work or relaxing areas — but also extra features, such as printing, copying and scanning services or complimentary beverages or even snacks. Aside from these, coworking spaces provide different work arrangements that suit the varying needs of workers, from open desk areas to private offices. Notably, one of the most beneficial traits of a good coworking space is its community. In most cases, coworking operators foster and nurture a sense of community by allowing different workers from various backgrounds to come together and participate in exciting and fun activities, events and gatherings outside of working hours.

Can I book a coworking space by the hour? How about for a day/month?

Coworking spaces in Lone Tree offer highly flexible options when it comes to different work arrangements, however, not all operators offer hourly and daily bookings. These are generally reserved for meeting rooms and event spaces and are generally less applicable to common work arrangements, like an open workspace or a dedicated desk. However, hot desks are available in some locations and certain operators enable day passes or a trial period, for users who want to test the waters before committing to a space.

What types of coworking spaces are available?

The majority of coworking spaces in Lone Tree provide different types of working arrangements to suit both individual workers and teams. For instance, if you only need a space for a few days a month, you can opt for a desk in an open workspace or you can choose a dedicated desk if you plan to use it more regularly. Meanwhile, private offices are ideal for smaller teams that require more privacy, while meeting rooms are available in most locations and are equipped to host presentations, brainstorming sessions or client meetings.

How many coworking spaces are in Lone Tree?

Currently, there are 2 coworking spaces up for grabs in Lone Tree. However, you can always expand your area of search based on your location or according to convenience. In some cases, you can even find coworking spaces in the suburbs or outside of the main business district.

Can I visit or tour the coworking space before making a decision?

In many cases, coworking spaces allow you to take a tour of the location before you fully commit to any type of membership. Some even have virtual tours that you can take from the comfort of your own home. These allow you to view the space, the floorplan, the different types of working arrangements, and the overall design and vibe of the space. This way, you can see if the space matches your needs to make an informed decision.
Johnny Machado
720-8749507