Amenities
Caffeine zone
Complimentary coffee & tea
Available Workspaces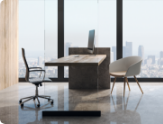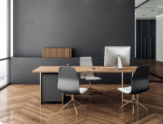 Hours of Operation
Monthly memberships allow 24/7 access to our space.
For meeting rooms and day passes, please see our hours of operation.
Walk & Ride
65/100

Somewhat Walkable

40/100

Some Transit

60/100

Bikeable
The vicinity of 12157 West Cedar Drive is relatively walkable. You can run some errands on foot, as certain facilities and services are close by. Regarding transit, only a few options are currently available for public transportation. There is some cycling infrastructure in the area near 12157 West Cedar Drive and it's a relatively bikeable community.
read more
read less
Calculate Your Commute
Calculate commute by driving, cycling or walking, where available.
Commute calculator powered by Walk Score® Travel Time
Local Highlights
Federal Center

0.67 miles

Red Rocks College

1.17 miles

Oak

1.94 miles

Garrison

2.60 miles

Lakewood - Wadsworth

3.40 miles

Jeffco Government Center

3.54 miles

Lamar

4.11 miles

Sheridan

4.73 miles

Wheat Ridge / Ward Road

5.22 miles

Perry

5.39 miles
Hampton Inn Denver West Federal Center

0.20 miles

Homewood Suites

0.24 miles

Home2 Suites

0.27 miles

Fairfield Inn & Suites Denver West/Federal Center

0.31 miles

Sheraton Denver West Hotel

0.70 miles

Baymont by Wyndham Golden/Red Rocks

1.01 miles

Quality Inn & Suites Golden - Denver West

1.04 miles

TownePlace Suites by Marriott Denver West/Federal Center

1.24 miles

Candlewood Suites Denver West Federal Center

1.31 miles

Residence Inn by Marriott Denver Golden/Red Rocks

1.55 miles
Warren Occupational Technical Center

0.68 miles

McLain Community High School

0.81 miles

Foothills Elementary School

0.84 miles

Glennon Heights Elementary School

0.92 miles

Red Rocks Community College

0.94 miles

Green Mountain Elementary School

0.97 miles

Kyffin Elementary School

1.25 miles

Green Mountain High School

1.36 miles

Welchester Elementary School

1.40 miles

Addenbrooke Academy

1.57 miles
Westrail Tap & Grill

0.16 miles

Subway

0.21 miles

Wendy's

0.22 miles

Bruegger's Bagels

0.24 miles

Jimmy John's

0.24 miles

Taja Indian

0.24 miles

Del Taco

0.24 miles

El Jimador

0.24 miles

Anthony's Pizza and Pasta

0.25 miles

Qdoba

0.25 miles
King Soopers

0.27 miles

Natural Grocers

0.72 miles

Safeway

1.08 miles

Colorado Mills

1.76 miles

Safeway

1.79 miles

Target

1.80 miles

King Soopers

1.80 miles

Marshalls

2.07 miles

Whole Foods Market

2.08 miles

King Soopers

2.13 miles
Lot H

0.40 miles

Lot H

0.40 miles

Private

0.41 miles

Lot E

0.41 miles

Valet Parking

0.42 miles

Lot D

0.44 miles

Lot C

0.46 miles

Valet Parking

0.46 miles

Lot F

0.47 miles

Lot B

0.50 miles
USA Car Wash

0.54 miles

Green Mountain Car Wash

1.01 miles

Colorado Express Car Wash

1.17 miles

Car Wash

1.65 miles

Mike's Auto Spa

1.67 miles

Wash-N-Go Car Wash

1.89 miles

Car Wash

1.94 miles

Hi Performance Car Wash

1.97 miles

Car Wash

2.04 miles

Conoco

2.16 miles
Frequently Asked Questions
Can I book a coworking space by the hour? How about for a day/month?

Coworking spaces in Lakewood offer highly flexible options when it comes to different work arrangements, however, not all operators offer hourly and daily bookings. These are generally reserved for meeting rooms and event spaces and are generally less applicable to common work arrangements, like an open workspace or a dedicated desk. However, hot desks are available in some locations and certain operators enable day passes or a trial period, for users who want to test the waters before committing to a space.

Are there any pet-friendly coworking spaces in Lakewood?

There are coworking spaces in Lakewood that accept pets so you can bring your four-legged companion and keep them nearby while you work. When looking at the available options, narrow your search to ensure that you pick a pet-friendly location by selecting the "pet-friendly" filter. If you're still unsure, reach out to the operator and ask them about this policy.

Can I visit or tour the coworking space before making a decision?

Coworking spaces frequently let you visit the facility before committing to any kind of membership. Some even offer virtual tours that you can view from the comfort of your home. These tours allow you to see the space's layout and the many working arrangements, as well as the design as a whole. By doing so, you can determine whether the space meets your demands in order to make a wise choice.

How many coworking spaces are in Lakewood?

There are 5 coworking spaces available right now in Lakewood. However, if you broaden your search region to better match the location of your home or explore a certain area of interest, you'll likely find additional options as some coworking spaces are also available outside of the major commercial areas in the suburbs.

What should a good coworking space in Lakewood provide?

The best way that coworking spaces support a hassle-free workday is through their most crucial amenities. These range from fast and reliable Wi-Fi to comfortable, ergonomic furniture and a variety of workspaces for different types of professionals. Many coworking operators also include beverages and snacks in their memberships to help workers stay energized throughout the day. Or, if you're looking to connect and network with your own team or other entrepreneurs coming from different backgrounds, focus your search on a coworking space that has a close-knit community. These are often easy to spot because they're nurtured by regular events that bring members together and help them establish professional and personal connections.
Humanly
Humanly
(720) 770-8222
Why Choose Humanly
Wellness starts with we. On-demand therapy & wellness spaces that provide the supplies and utilities you need to run a thriving business.