Available Workspaces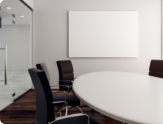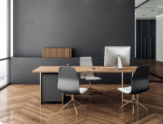 Walk & Ride
35/100

Car-Dependent

34/100

Some Transit

87/100

Very Bikeable
Working in the area near 4845 Pearl East Circle will likely require a car, as most services and amenities are located further away. Regarding transit, only a few options are currently available for public transportation. 4845 Pearl East Circle is located in a highly bikeable area that provides a complex cycling infrastructure for your convenience.
read more
read less
Location
Address:

4845 Pearl East Circle

Neighborhood:

Cottonwood Lake

City:

Boulder, CO

Zip Code:

80301
Calculate Your Commute
Calculate commute by driving, cycling or walking, where available.
Commute calculator powered by Walk Score® Travel Time
Local Highlights
Green Ride Boulder

1.62 miles
Courtyard Boulder

0.13 miles

Hyatt Place Boulder-Pearl Street

0.60 miles

Residence Inn Boulder

0.68 miles

Hilton Garden Inn Boulder

1.00 miles

Embassy Suites by Hilton Boulder

1.04 miles

Boulder Marriott Hotel & Spa

1.10 miles

Residence Inn Boulder Canyon Boulevard

1.12 miles

Millennium Harvest

1.20 miles

Boulder Guest House

1.45 miles

Basecamp Boulder

1.56 miles
University of Colorado Boulder (CINC)

0.45 miles

University of Colorado Boulder (East Campus)

0.84 miles

Rocky Mountain School for the Gifted and Creative

0.88 miles

Eisenhower Elementary School

1.02 miles

Naropa University Paramita Campus

1.13 miles

Homeopathy School of Colorado

1.20 miles

Boulder Community School

1.22 miles

High Peaks Elementary School

1.22 miles

Boulder Friends School

1.27 miles

Friends School

1.34 miles
Ska Street Brewstillery

0.53 miles

Dry Storage

0.59 miles

Roadhouse Boulder Depot

0.59 miles

Basta

0.60 miles

Naked Lunch

0.61 miles

Walnut Cafe

0.64 miles

Blackjack Pizza

0.66 miles

Jimmy John's

0.70 miles

A Cup of Peace

0.71 miles

Haoway Chinese Cafe

0.73 miles
King Soopers

0.72 miles

Target

0.80 miles

Whole Foods Market

0.82 miles

Trader Joe's

0.91 miles

Marshalls

1.01 miles

Natural Grocers

1.03 miles

India Bazaar

1.07 miles

India's Grocery

1.08 miles

Sprouts Farmers Market

1.15 miles

Safeway

1.15 miles
Boulder Junction at Depot Square Park-n-Ride

0.56 miles

Boulder Junction at Depot Square Station

0.56 miles

P5

0.73 miles

Valmont Bike Park

0.77 miles

P2

0.87 miles

P3

0.88 miles

P1

0.96 miles

Lot 535

0.98 miles

Lot 533

1.02 miles

NCAR Visitor Parking

1.05 miles
Hertz

0.18 miles

Enterprise

0.93 miles

Enterprise

1.01 miles

Gloss Auto Wash & Cafe

1.11 miles

Coyote Car Wash

1.15 miles

Circle K

1.23 miles

Arapahoe Car Wash

1.24 miles

Newton Court

1.32 miles

Avis / Budget

1.62 miles

eGo Car Share

1.71 miles
Frequently Asked Questions
Can I visit or tour the coworking space before making a decision?

In some cases, coworking operators will provide you with a free tour of the space before you can make your decision. By doing so, you can assess the space's floorplan, the different work areas, the overall amenities, and the quality of the site to see if they match your needs and overall vision. At the same time, some operators have virtual tours that you can take from the comfort of your own home — without having to make an extra trip.

Are there any pet-friendly coworking spaces in Cottonwood Lake?

In some coworking spaces, pets are more than welcome as they bring an extra dose of joy to the members of the community. If your furry friend needs to accompany you during your workday, make sure to filter your search and choose from the pet-friendly coworking spaces available in Cottonwood Lake. However, if you're not sure about a location's policy, you can always reach out directly to the operator to inquire about that.

Do I need a membership to work at a coworking space in Cottonwood Lake?

Generally, coworking spaces are all about flexibility and that applies to memberships as well. This means that certain memberships are available, especially for users who need a workspace for a longer period of time, however, day passes or hourly subscriptions are also provided by coworking operators in Cottonwood Lake. Members who choose a monthly membership, for instance, are prone to getting more bang for their buck, as these types of memberships are more cost-effective than the short-term usage of coworking spaces and they come with extra benefits, amenities and access to events included. Memberships ensure a complete coworking experience that goes beyond a simple desk area and those who opt for one can be part of a community of professionals from different backgrounds, who get together to enhance their respective businesses, as well as to network and socialize.

What should a good coworking space in Cottonwood Lake provide?

A good coworking space should offer all of the essential amenities required to work efficiently and comfortably — like a quick and reliable internet connection, ergonomic furniture, tech equipment and various work or relaxation areas — but also some extra perks, such as printing, copying, and scanning services or complimentary snacks and beverages. Plus, coworking spaces offer various work settings, such as open desk areas and private offices to accommodate workers' diverse needs. Last, but not least, a solid coworking space community is one of its best qualities. To that end, coworking business owners often cultivate and support a sense of community by organizing networking events to help members connect and socialize.

How many coworking spaces are in Cottonwood Lake?

Right now, you can choose from 1 coworking spaces available in Cottonwood Lake. But, depending on your home base or certain neighborhoods that are desirable to you, you can always broaden your search to include wider areas outside of the central business district or even those that include suburbs.