Amenities
Caffeine zone
Complimentary coffee & tea
Available Workspaces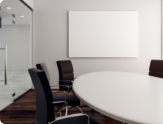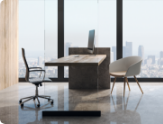 Hours of Operation
Monthly memberships allow 24/7 access to our space.
For meeting rooms and day passes, please see our hours of operation.
Walk & Ride
82/100

Very Walkable

45/100

Some Transit

65/100

Bikeable
The area surrounding 2266 Dayton Street is very walkable. In fact, you can complete most tasks on foot, thanks to the abundance of services and amenities here. Regarding transit, only a few options are currently available for public transportation. There is some cycling infrastructure in the area near 2266 Dayton Street and it's a relatively bikeable community.
read more
read less
Calculate Your Commute
Calculate commute by driving, cycling or walking, where available.
Commute calculator powered by Walk Score® Travel Time
Local Highlights
Central Park

1.65 miles

Peoria

1.74 miles

Fitzsimons

1.85 miles

Colfax

2.65 miles

13th Avenue

2.94 miles

2nd Avenue & Abilene

3.39 miles

40th & Colorado

4.00 miles

Aurora Metro Center

4.16 miles

40th & Airport/Gateway Park

4.83 miles

Florida

4.87 miles
Red Coach Motor Inn

0.77 miles

Riviera Motel

0.83 miles

Biltmore Motel

0.90 miles

La Rue Motel

0.92 miles

Lazy C Motel

0.92 miles

Motel 9

0.94 miles

Branding Iron Motel

1.01 miles

Travaleer

1.03 miles

Ahwahnee Motel

1.05 miles

Skyline Motel

1.05 miles
William "Bill" Roberts School

0.47 miles

Fletcher Community School

0.49 miles

Denver Police Academy

0.52 miles

Crawford Elementary School

0.55 miles

Westerly Creek Elementary School

0.64 miles

Denver School of Science and Technology

0.79 miles

Boston K-8 School

0.91 miles

Isabella Bird Community School

0.99 miles

Aurora West College Preparatory Academy

1.05 miles

Montview Elementary School

1.09 miles
Sazza

0.20 miles

Denver Biscuit Co.

0.20 miles

Misaki

0.21 miles

Maria Empanada

0.22 miles

Sweet Cow Ice Cream

0.22 miles

Rolling Smoke BBQ

0.23 miles

Comida

0.24 miles

Mondo Market

0.24 miles

Tony's Mexican Restraunt

0.39 miles

Los Chingones Central Park

0.71 miles
Stanley Marketplace

0.21 miles

EZ Mart

0.74 miles

India Bazaar Asian Grocery

0.74 miles

King Soopers

0.77 miles

Walmart Neighborhood Market

0.87 miles

Sprouts Farmers Market

1.39 miles

King Soopers

1.46 miles

El Angel Carniceria

1.61 miles

Walmart Supercenter

1.76 miles

Ross

1.78 miles
Police Academy

0.50 miles

Fletcher Plaza

0.70 miles

Private Parking

1.07 miles

Guest/Visitor Parking

1.11 miles

Staff Parking

1.27 miles

Sand Creek Trail

1.27 miles

Chrysler

1.36 miles

Imports

1.38 miles

GM

1.40 miles

Visitor Parking

1.40 miles
Stapleton Storage & U-Haul

0.15 miles

Shiny Happy Car Wash

0.80 miles

Conoco Car Wash

1.60 miles

Squeeky Clean Car Wash

1.61 miles

Conoco Car Wash

1.77 miles

Escape Campervans depot unit 504

1.89 miles

Budget

2.10 miles

Peoria Car Wash

2.15 miles

ProWash

2.37 miles

Hi Performance Car Wash II

2.63 miles
Frequently Asked Questions
Do I need a membership to work at a coworking space in Aurora?

Yes, in some instances, a membership will be required for you to use the space. However, the options are highly flexible and many operators even provide day passes or certain arrangements, like meeting rooms, that are available on an hourly basis. Memberships are generally more cost-effective in the long term and come with extra perks, amenities and services included. Users who opt for a monthly membership, for example, are usually granted access to all the communal areas of the coworking space, the kitchen or the other amenities included in the subscription. One of the biggest perks of coworking memberships is that they enable members from different backgrounds to come together a form a community of professionals, who can grow together, network and participate in various events, generally organized on the premise.

How many coworking spaces are in Aurora?

Currently, there are 13 coworking spaces up for grabs in Aurora. However, you can always expand your area of search based on your location or according to convenience. In some cases, you can even find coworking spaces in the suburbs or outside of the main business district.

What types of coworking spaces are available?

The majority of coworking spaces in Aurora provide different types of working arrangements to suit both individual workers and teams. For instance, if you only need a space for a few days a month, you can opt for a desk in an open workspace or you can choose a dedicated desk if you plan to use it more regularly. Meanwhile, private offices are ideal for smaller teams that require more privacy, while meeting rooms are available in most locations and are equipped to host presentations, brainstorming sessions or client meetings.

Are there any pet-friendly coworking spaces in Aurora?

Some coworking spaces have a pet-friendly policy, allowing you to bring your furry friend and keep them close during your workday. To make sure that you see all of the pet-friendly spaces, filter your search by selecting the "pet-friendly" filter when browsing options in Aurora. Or, if you're not completely sure, reach out to the operator to inquire about this policy.

Can I visit or tour the coworking space before making a decision?

In many cases, coworking spaces allow you to take a tour of the location before you fully commit to any type of membership. Some even have virtual tours that you can take from the comfort of your own home. These allow you to view the space, the floorplan, the different types of working arrangements, and the overall design and vibe of the space. This way, you can see if the space matches your needs to make an informed decision.
Self-Directed
Self-Directed
(303) 903-7580
Why Choose Self-Directed
Self-Directed is owned by Bryon Horvath & is dedicated to providing the absolute best and most professional private office suite service available.